Russian GP qualifying could be postponed to Sunday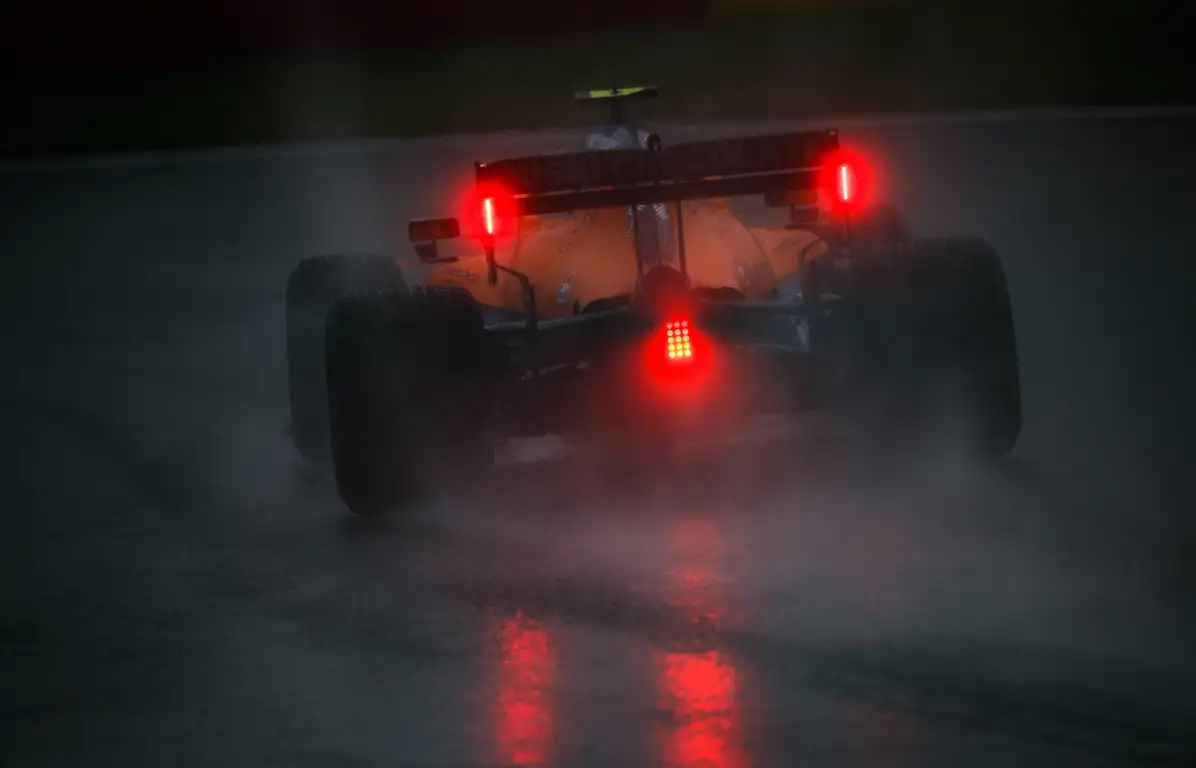 FIA race director Michael Masi has confirmed F1 has plans in place to hold qualifying on Sunday morning should the rain at Sochi prevent any running on Saturday.
With Formula 1's farcical Belgian Grand Prix fresh in the memory, Formula 1 arrived at the Sochi circuit with heavy rain forecast for both Saturday and Sunday's play.
But while Sunday is clearing up, only a 40 percent chance of rain, Saturday is looking as if it could be a wash-out.
Already the early morning Formula 2 race was postponed as heavy rain meant the start was initially delayed before Masi made the call to postpone the event.
WHOA! ⚡️#RussianGP #F2 pic.twitter.com/99MIhEcyj5

— Formula 2 (@Formula2) September 25, 2021
F1 TV are offering PlanetF1 readers 10% off both monthly and annual subscriptions! In order to claim this fantastic discount, click the following link and use the promo code PLANETF10 at checkout!*
*The offer ends at midnight on September 26 and excludes Netherlands
The Aussie has stated that getting Formula 1's qualifying completed on Saturday is the priority, however, should the weather prevent that from happening, qualifying will instead take place on Sunday morning.
"As we can see already the weather has gone up and down like a yo-yo," he told the official F1 website. "The rain has started increasing with some thunder already joining us.
"The effectively procedure for today will be that we will aim to start all sessions, get everything ready from an operational perspective, then judge the conditions at the time.
"What we have seen from the forecast is we will have sort of this level of rain until about 13:30/14:00 local time, then it will be decreasing in the afternoon.
"The priority is Formula 1 qualifying this afternoon, that will take priority."
He added: "The aim with FP3 will be, we'll look at what it's like, we'd will have a couple of options, we could start it and then red flag to let the clock run down.
"Let's judge what the weather is like at that point in time, alternatively if we can see it is just going to be torrential we can abandon FP3 and aim for qualifying."
Masi concedes holding qualifying late in the day will be a race against the light.
"The determining factor this afternoon will be the light," he said, "sunset is about 18:15, but with weather conditions like this light diminishes far earlier, that will be our cut-off point.
"If we can't run qualifying today we will re-do a programme and hold qualifying on Sunday morning."