Russian GP threatens legal action, 'discriminated against'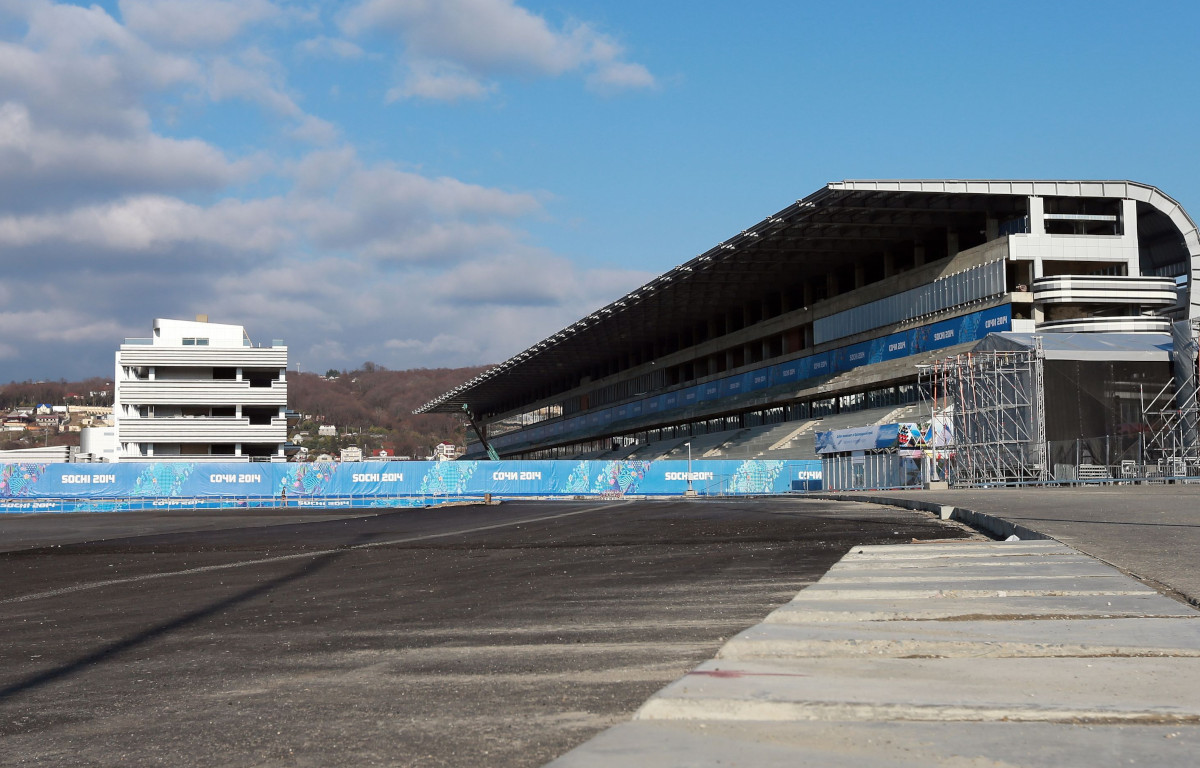 Russian GP promoter Rosgonki is considering "legal steps" after Formula 1 terminated their contract, adding that FOM owes them for this year's hosting fee.
Following Russia's invasion of Ukraine, Formula 1 was quick to cancel the 2022 Sochi race as it was "impossible to hold" given the circumstances.
Days later the sport took a harder line, terminating their contract with Rosgonki, the company that promotes the Russian Grand Prix.
"Formula 1 can confirm it has terminated its contract with the Russian Grand Prix promoter meaning Russia will not have a race in the future," the statement read.
Alexey Titov, Rosgonki's chief, was shocked by Formula 1's decision.
He revealed that while it was initially agreed that this year's grand prix would be cancelled, Formula 1 then made the "unilateral" decision to drop the Russian GP permanently.
Formula 1 has terminated its contract with the Russian Grand Prix promoterhttps://t.co/67IUOS3nhl

— Formula 1 (@F1) March 3, 2022
"I can't speak of the details yet, because we are still continuing the proceedings and it would not be correct to disclose the details now," Titov told Match TV.
"I can only say that initially the agreement was that we would terminate the contract due to force majeure but then it all turned into a unilateral termination.
"They considered that there is a risk of default on our part. This was one of the reasons why the contract was terminated.
"In any case, all further legal steps require additional analysis. This is not an easy job, but we will carry it out.
"Now there is absolutely no point in talking about some intermediate results. We will work to put an end to this matter correctly, since in our understanding it is now not quite correct."
Titov believes FOM also owes Russia a refund as part of this year's hosting fee has already been paid over.
"We're talking about refunds because this year's grand prix fee has been partially paid," he added. "Formula 1 has to refund it whether they like it or not."
Russia reportedly pays one of the largest hosting fees to Formula One Management, said to be in excess of $50 million per season.
But it is not just the Russian Grand Prix that is no longer a part in Formula 1, Russian driver Nikita Mazepin has also lost his race seat.
Although the FIA stated that drivers could continue in the sport, but racing under the FIA flag and having to adhere to other 'specific commitments', Haas opted to part ways with the driver and his Uralkali backers.
"My personal opinion is that this is illegal and violates the basic principles prescribed in the charters of absolutely any federation," said Titov.
"We can take any document of any sports organisation and see that one of the first points will necessarily say that 'sport is without politics' and any discriminatory actions are strictly prohibited.
"If you look at what is being done with our athletes now, it causes a very strange reaction in me. I do not want to speak based on emotions, but they are being forced to sign papers that are literally saturated with political slogans although what is happening has nothing to do with sports.
"Racers are not only forced to renounce their own flag, nationality, license, but also to recognise someone else's position."
But while Mazepin has revealed he was opening to signing that document, Daniil Kvyat refused to and withdrew from the WEC.
"Thank God, everyone (racers) was smart enough not to sign these papers," Titov added, "because they are absolutely against the law.
"I believe that here it is necessary to get together with our Ministry of Sports, the federation and defend interests in an international court. We are discriminated against and excluded from sports, just because we are Russians."
Portimao want Russia's Grand Prix spot
Portimao circuit bosses are in talks to replace the Russian GP.