Russian Grand Prix close to selling out half-capacity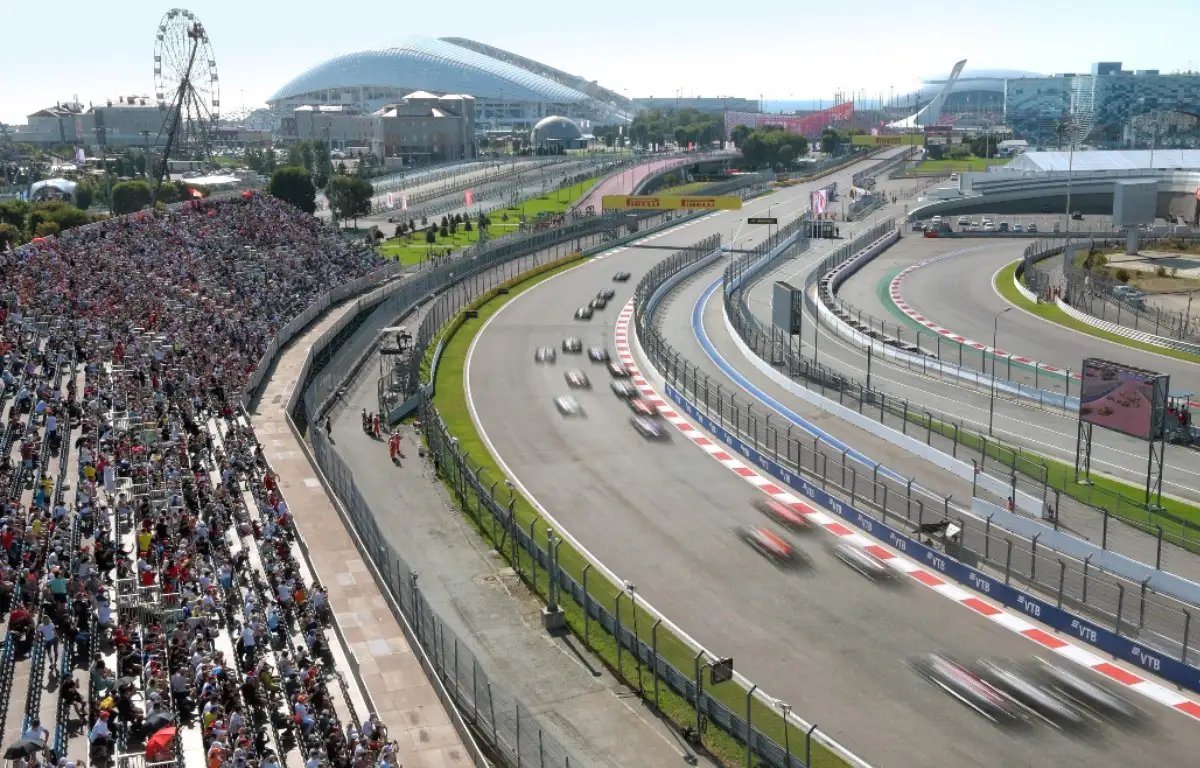 The Russian Grand Prix, which is to be held at half-capacity this year, is close to selling out just over a month in advance.
The race at Sochi was one of the first to welcome fans back last year in the midst of the global pandemic, with crowds of up to 30,000 allowed each day of the race weekend.
However, it was believed that that capacity wasn't filled over the three days, with people perhaps still reluctant to attend mass gatherings at the time.
It doesn't look as if that will be the case again this year though as, according to promote Rosgonki tickets for the event are apparently almost sold out, with just 1000 remaining unsold with a month to go until it takes place in front of a 50% capacity crowds, amounting to just under 30,000 people.
That does indeed look to be the case, with no three-day tickets available on the official F1 website, the only one-day tickets being for the Friday and costing £766, and two-day tickets for the Saturday and Sunday amounting to a total of £4021.
Check all the latest 2021 teamwear via the official Formula 1 store
COVID-19 is still very much present in Russia, with the number of daily deaths reaching its peak in recent weeks and thousands of new cases every day.
Despite that though, the promoters aren't worried about allowing a large number of people to attend the race weekend as employees are vaccinated and have experience hosting events during the pandemic.
"During the event, all sanitary and epidemiological requirements will be observed in order to minimise the risk of the threat of the spread of coronavirus infection," said Rosgonki CEO, Alexey Titov.
"Most of the employees of ANO Rosgonki were also vaccinated two months before the grand prix.
"Our advantage is that we already have practical experience in organising competitive events with a high level of prevention of the spread of coronavirus infection."