Sainz clinches P6 on last lap…TV cameras miss it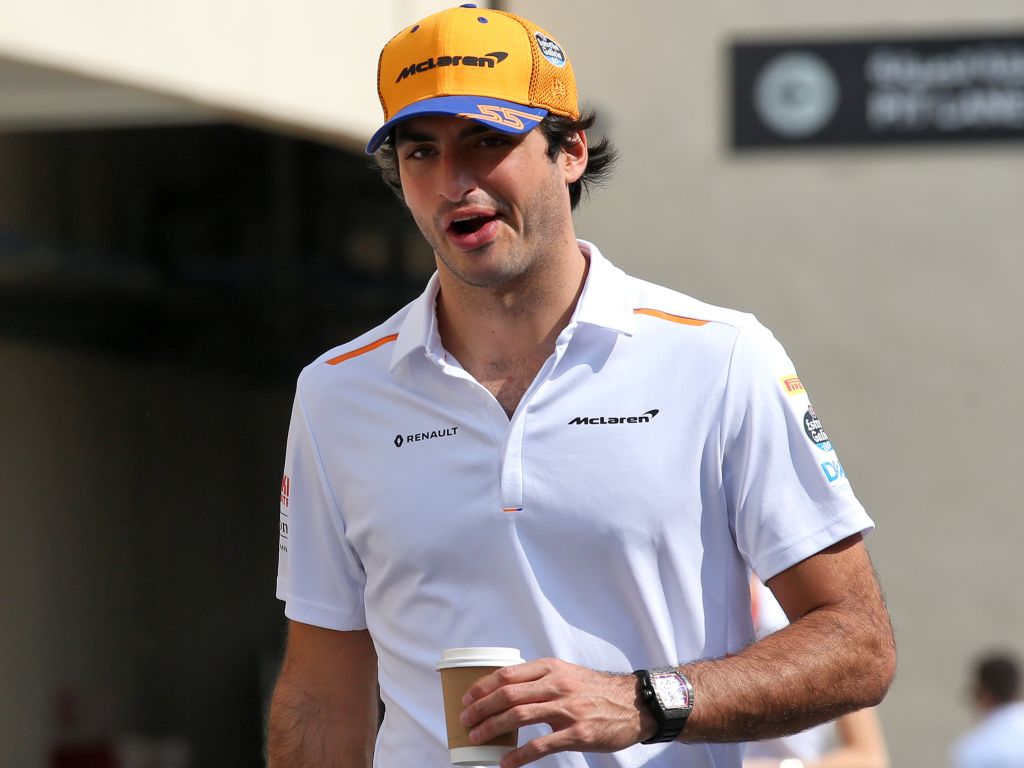 Carlos Sainz described his last-lap battle with Nico Hulkenberg to claim a vital point as feeling like a fight for the "World Championship" but is disappointed the cameras missed him once again.
The McLaren man went into the last round of 2019 tied on points with Toro Rosso's Pierre Gasly for P6 in the standings, and with the Frenchman running well adrift at the back after early contact, Sainz knew he needed just one point to take P6.
Standing in his way was Nico Hulkenberg, and in what is his last race in F1 perhaps for good, the German dueled with Sainz on the closing lap for P10 and the last point to be handed out in Abu Dhabi.
I think TV missed it (for a surprise…) but Carlos Sainz pulled off a mega move past Nico Hulkenberg at Turn 11 for 10th – earning him 6th in the drivers' standings!!

— Jon Noble (@NobleF1) December 1, 2019
A dive down the inside would see Sainz get the job done, and to him that battle felt like he was going for the Championship, rather than 'best of the rest' status.
"It was the most exciting final lap I think, it was like a world championship for me," he told reporters in Abu Dhabi.
"I got close enough to Nico to throw a move into Turn 9, and decided to back out of it and try it in 11, but I didn't get the run out of 10 that I wanted, so it meant I arrived too late and a bit far behind.
"I saw a gap on the inside, but it was really small, a bit like with [Sergio] Perez, so I said OK, if it worked with Perez, I need to try to make it work with Nico. I threw the move and made it stick.
"It's crazy, at the end of the championship, we were fighting on the last lap, in the last overtaking opportunity of the track. I made it stick. It hasn't been an easy race, but I'm very happy with it."
It isn't easy to keep an eye on the bigger picture of a race when you're wrestling an F1 car around the track, but Sainz was very much aware of the situation.
"Yes. I made sure I was aware of it. I knew. Well I could follow on the TV also. I knew Gasly was pretty much out of the race," he explained.
The TV cameras, though, were not focusing on him…again.
"I'm not going to talk too much about it,"he said when asked about the lack of TV coverage.
"But I think everyone has been talking about this sixth place midfield battle for the whole weekend. And then the fight was down to the last lap and in one of the last corners and still they don't show it on TV.
"So it's obviously strange that everyone hypes this sixth place battle, but in the end no one shows it on TV."
Follow us on Twitter @Planet_F1 and like our Facebook page.