Carlos Sainz believes that a driver gets better the longer they spend with one team, and his situation at McLaren is no different.
The Spaniard broke into Formula 1 under the Red Bull banner, partnering Max Verstappen at Toro Rosso before moving to Renault for the closing stages of 2017 and the 2018 campaign.
But this year he broke away from the Red Bull family to sign his first multi-year deal with McLaren, and for the first time in his F1 career he has been able to play a key role in developing the car that he will drive for the following season.
Sainz says it's this kind of continuity which helps a driver improve over time, citing the likes of Lewis Hamilton at Mercedes and Sergio Perez at Racing Point as the type of long-standing relationships which he hopes to develop with McLaren.
Asked by Motorsport.com about now being able to develop a car that he will drive, Sainz said: "Yeah, that probably also made the second half of the season with Renault quite weird.
"I was kind of looking forward to joining McLaren in that way, with a two-year deal. I'm a strong believer that the more time a driver spends in one team, the faster that driver becomes with that car.
"That's a rule that you can see pretty much in every team. You can see it with Max [Verstappen] in Red Bull, that for the longer he's been in Red Bull he's just been stronger and stronger, Lewis [Hamilton] with Mercedes he's been stronger and stronger every year.
"Checo [Sergio Perez] in Racing Point, a more midfield example, that guy knows that Racing Point and that team very well and that helps them execute very strong race weekends.
"I was looking forward to having this in McLaren, and we are already working on the simulator on next year's car, already developing every weekend and giving ideas to the factory to what do we need for next year's car.
"Hopefully that will have an impact on next year, the way we drive the car and what we need is very simple. It makes sense as a driver to develop a car for a couple of years."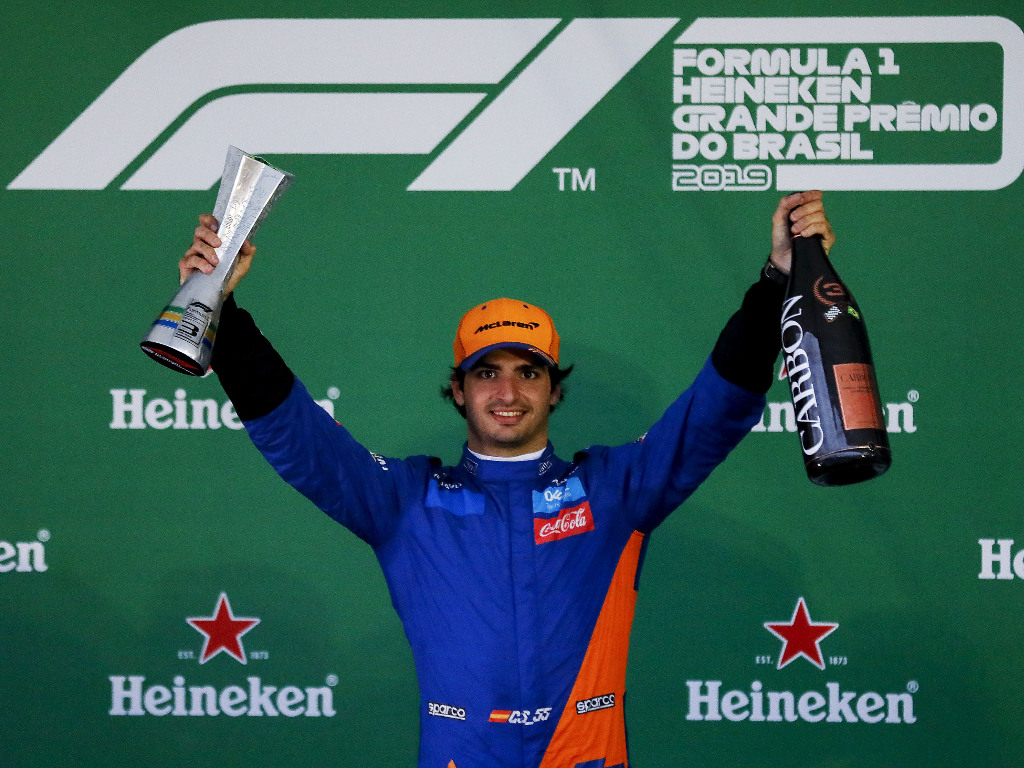 Sainz has been recognised as the strongest midfield performer of 2019 with his 95 points playing a crucial role in McLaren's route to P4 in the Constructors' Championship.
He picked up his first podium in F1 with P3 in Brazil, but things weren't quite so rosy especially at the start of the season where a run of bad luck plagued the Spaniard.
But that's another area where the security at McLaren worked in his favour, since he wasn't this time in such a rush to prove himself like he was at Toro Rosso or Renault.
"My self-confidence and the confidence within the team, and their work approach that we have this year, I've been more [focused on] the mid-term project, not so much the short-term and having to perform like I was having to do in Toro Rosso and Renault," he explained.
"That helped me also to combat those couple of difficult moments in the year, to be a lot more relaxed about it because it was not so much of a rush to prove myself.
"I always have a rush to get good results obviously, but thanks to that mid-term project and the way we're handling the year and everything, I thought it was easier to overcome them."
Follow us on Twitter @Planet_F1 and like our Facebook page.