Sainz wants DRS dependence gone for 2021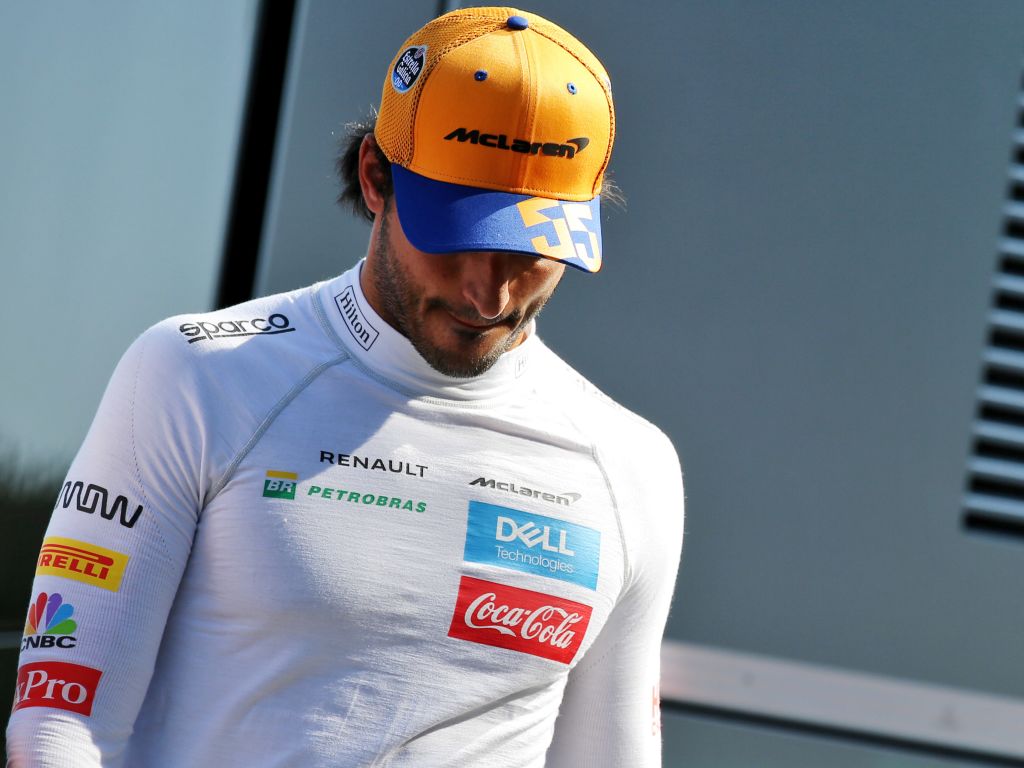 Carlos Sainz hopes DRS won't be needed in 2021, but admits that without it now there would be "close to zero overtakes".
Formula 1 plans to introduce a complete overhaul for 2021, and as part of the new aerodynamic configurations planned for the 2021 cars, tweaks were brought in this season that were designed as a prelude to allow cars to follow more closely and as a result boost overtaking.
However, McLaren's Sainz believes that DRS, the Drag Reduction System which uses an opening and closing rear wing to reduce drag and increase straight-line speed, is the only thing which allows cars to overtake.
The Spaniard hopes that from 2021 the system won't be needed.
"I can tell you that Formula 1 races without DRS nowadays would have close to zero overtakes," Sainz told Crash.net.
"I think DRS at the moment is needed. We cannot live without DRS. Hopefully in the future, we can not depend on it."
As part of the 2021 regulations a budget cap is coming into effect with a dry run confirmed for 2020 to introduce how the cap will work.
McLaren haven't won a race since 2012 or even made the podium since 2014, and Sainz is frustrated that the major changes aren't coming for next season.
"I think things are going to change, but the overall picture of Formula 1 will still be the same," Sainz said.
"I am positive about what FOM has come up with, the aero regulations and the budget cap. I just wish it would be next year, because the earlier we introduce this kind of change, the better for the sport. We'll see how it goes.
"At the moment, FOM and F1 are very convinced about it that it will improve it, and we don't have any other choice but to believe it and trust them.
"I think they've done research and done their homework, and we need to give a go to those regulations and see how it works. I think they're going in the right way, 100 percent.
"How much will they improve? I don't know."
Follow us on Twitter @Planet_F1 and like our Facebook page.