Sainz wants to stay at McLaren from 2021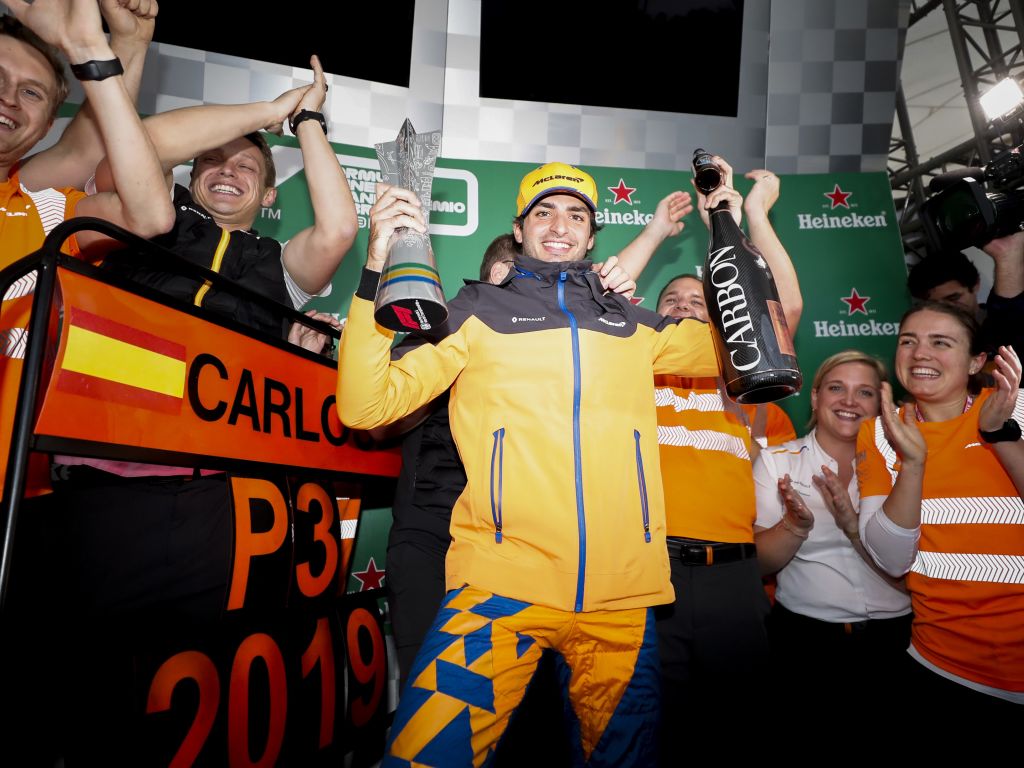 Silly season in the driver market for 2021 is set to be the wildest yet, but Carlos Sainz has confirmed already that he plans to stay at McLaren.
The overhaul coming for F1 from 2021 has the potential to shake up the grid, and with driver salaries not included in the cap some high-profile moves are likely.
Add into the mix that almost everyone's contracts are up after 2020, and it stands to reason that the 2021 driver market will be complete chaos.
However, after enjoying the best season of his F1 career in his first campaign with McLaren, Sainz knows exactly where he wants to be in 2021.
"For as long as I've been in this team it's been a constant upwards curve," Sainz told Autosport.com.
"That is obviously a very attractive thing to have and not something that you see a lot in Formula 1.
"I am very happy and very proud of what this team is doing.
"It's obviously very, very early to think about 2021 but it's not a secret that I'm very happy in this team.
"I think both parties are very happy with each other and at the moment for me there's nowhere else to look around."
Sainz scored his first podium in F1 with P3 in Brazil, capping off a season that has earned widespread plaudits for the Spaniard, but he has given credit to Nico Hulkenberg who he partnered at Renault in 2018 as an influence behind his development as a driver.
"The year next to Nico helped me quite a lot to learn things from an experienced driver," said Sainz.
"Previous to that all my team-mates had one year experience in Formula 1 so actually to have a year next to Nico helped me to learn a couple of new things for myself.
"Coming into McLaren I knew I was ready for the challenge, the way I understand car balance, the way to develop it, the speed that I knew that I had in Toro Rosso and in Renault.
"It was just a matter of getting into this team, feeling comfortable immediately and then the results would take care of themselves.
"There was nothing really that I was afraid of or anything."
Follow us on Twitter @Planet_F1 and like our Facebook page.