Sam Bird: Ferrari are running scared of Red Bull's and Max Verstappen's pace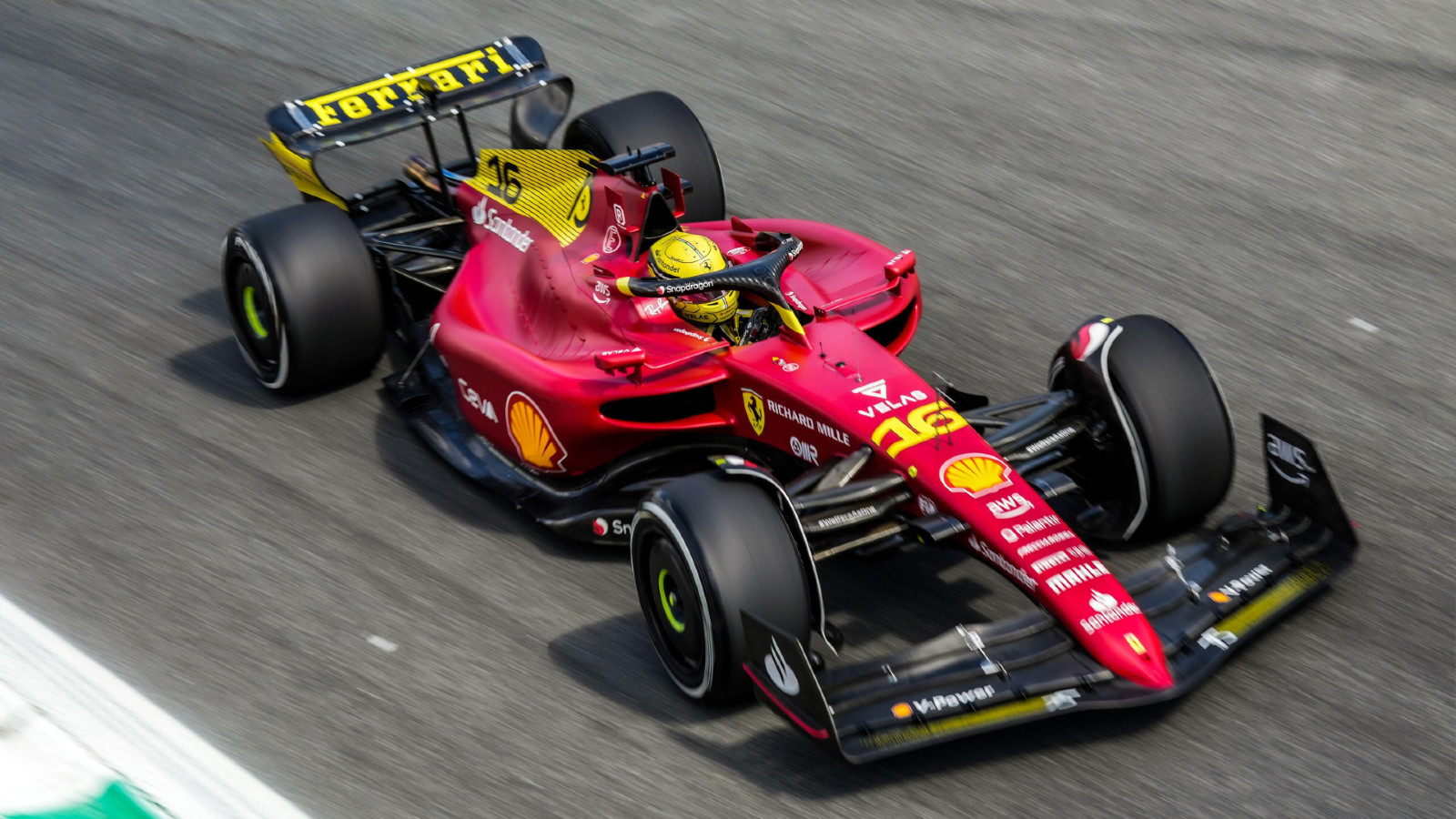 Formula E racer Sam Bird believes Ferrari have been spooked by Red Bull's pace, which is causing them to make questionable decisions.
With Ferrari having jumped at the chance to pit under the early Virtual Safety Car at Monza, it left Charles Leclerc with a steep mountain to climb as he faced a 40-lap stint on the medium tyres.
Unsurprisingly, this strategy did not work out despite Leclerc gaining back the lead when Verstappen pitted at the race's halfway mark, Verstappen quickly closing the gap back up to Leclerc.
However, an on-track battle did not unfold as Ferrari pulled Leclerc back in for a second stop before Verstappen got within striking distance.
With Ferrari stuck in a sub-optimal strategy after the VSC, Bird believes this is indicative the Scuderia are going in with the mentality they are simply slower than Red Bull.
Sam Bird 'disappointed' to not see fighting between Ferrari and Red Bull
"I come away from the race again just a bit disappointed we didn't see more from what could have been a great fight," he said on the BBC's Chequered Flag podcast.
"I just feel like that decision to pit under the Virtual Safety Car for me was the wrong call. I understand Max Verstappen was coming towards Charles Leclerc but he wasn't coming at him at a massive rate of knots, it was a couple of tenths a lap.
"Now, with Verstappen not pitting or opting not to pit, why did Ferrari? [It's like] they're scared of Red Bull now, like they're so worried with the pace Verstappen has underneath him that they feel like they need to do something outside the box to win one race now.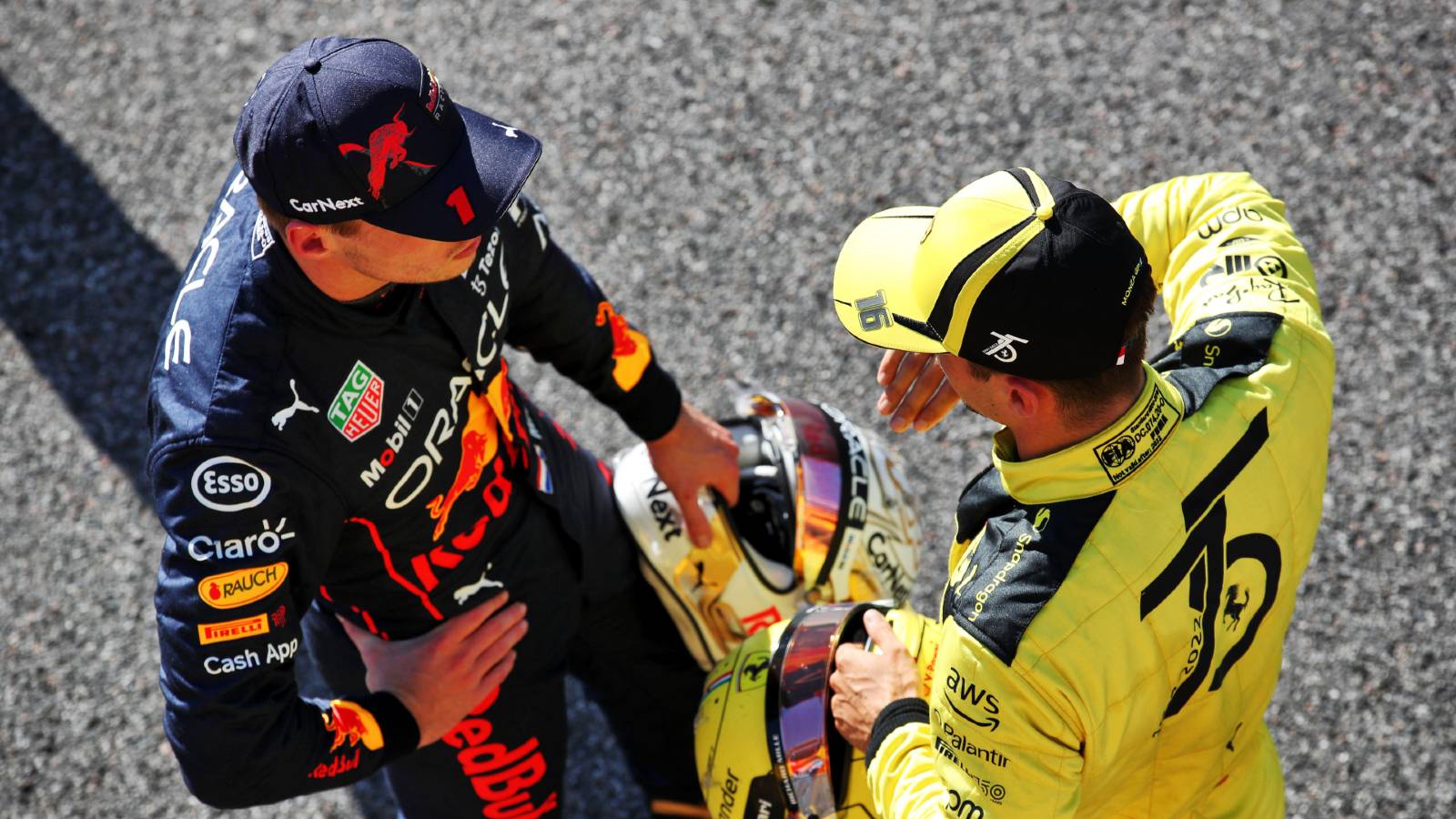 "They could have held the lead for another seven or eight laps because it's very difficult to pass actually at Monza, contrary to belief – you get in the dirty air. Although you've got DRS, when you've got someone that's [producing] similar lap time to you, you just kind of sit there.
"You get bogged into this dirty air and can't do much about it. He (Leclerc) could have held the lead and then they could have pitted at the same time and it could have been a good old boxing match for the last 10 laps, but we got denied that by the decision to pit early and then Leclerc had to pit again and that was never going to work."
Ferrari determined to make VSC stop work
Speaking after the race, Leclerc explained Ferrari's first choice had always been to try capitalising on a VSC intervention, due to the much smaller time loss during an expected one-stop race – Ferrari's choice just did not pay off as the VSC conditions were lifted while Leclerc was still in the pits, reducing the time advantage expected.
"I get that decision and there's a lot of very intelligent people working at Ferrari on that," Bird said of that call.
"But then why go to the medium? When you know your nearest rival will then prolong his stay on the soft tyres at the beginning of the race to then go to the medium. You're leaving Leclerc an awful lot of work to do on a medium for over 40 laps of the race. I think that was the wrong call.
"Then they pulled him in again [for softs]. And we are thinking 'okay, he's got 12, 13 laps to do something and he's 20 seconds behind'. And he still can't match Verstappen. I think he pulled in two or three seconds over 10 laps, but nothing significant."
The Jaguar Formula E driver said he feels the end of the season will be a disappointing one for the Scuderia and the tifosi.
"Yet again – and I love Ferrari and it pains me to say this – Ferrari, unfortunately, have fallen away in a year that looked so promising," he said.
"They have done it before when Sebastian Vettel drove for them quite a few years ago. Again, this year they looked promising, but they don't seem to have that ability to continue the development mid-phase through the season. And also mistakes are in there – there have been too many errors this year."