Could Red Bull have left rivals even further in the Bahrain dust?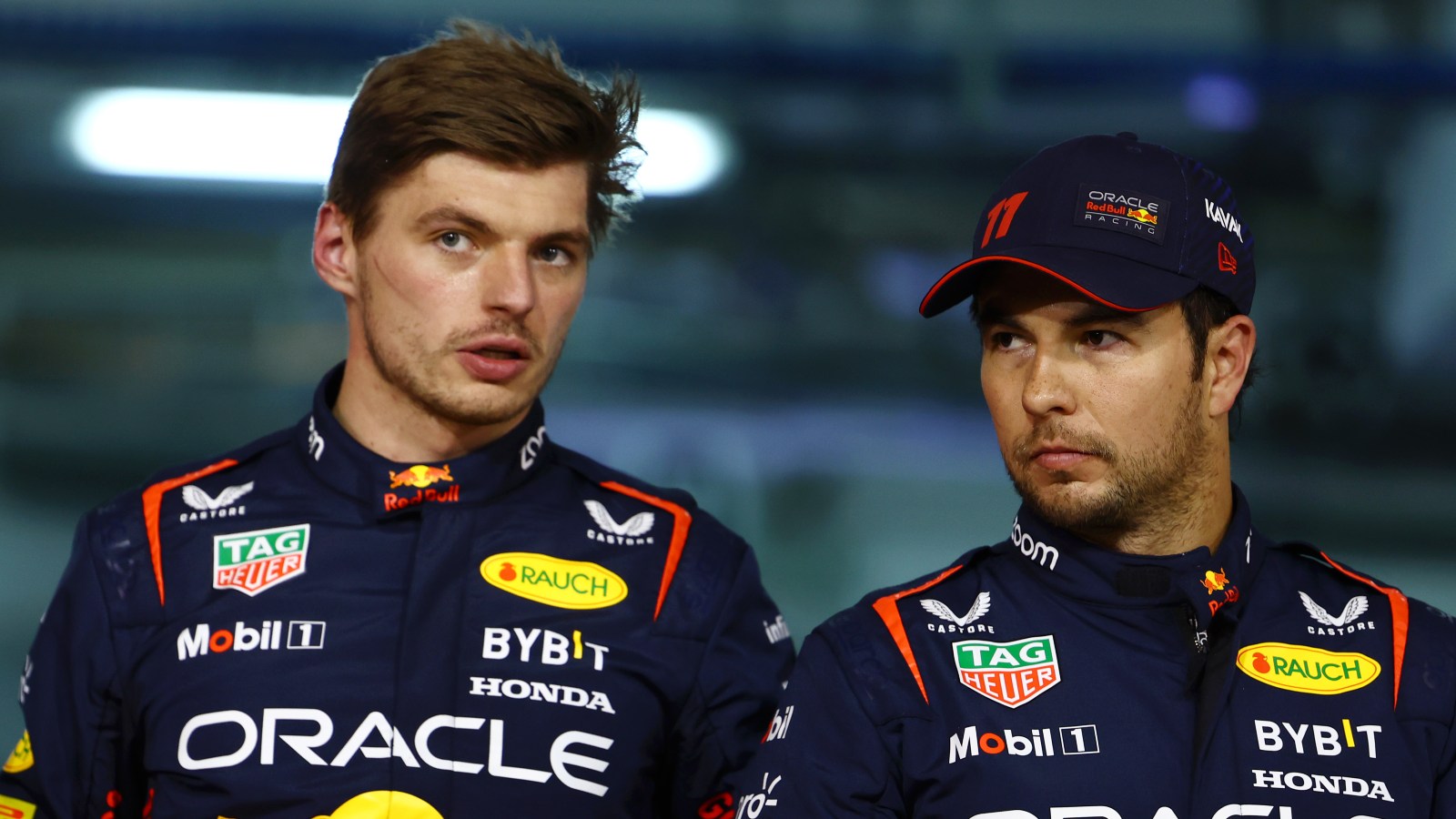 Red Bull already comprehensively defeated the competition in Bahrain, but with Max Verstappen almost 40 seconds clear of Fernando Alonso at the line, could he have made it worse?
The first race of F1 2023 saw Red Bull and Max Verstappen line-up as favourites for the win, not only because Verstappen is the reigning two-time World Champion and started from pole, but also because Red Bull's long-run pace had looked very promising ahead of the race.
And the indications turned out to be very much correct, Verstappen retaining the lead at the start as he controlled the gap over Ferrari's Charles Leclerc, before disappearing off into the distance.
Sergio Perez in the sister Red Bull would later pass Leclerc, who further into the race was forced to retire with a power unit issue, meaning it was a Red Bull one-two as Verstappen took the win 12 seconds up the road from Perez.
As for the P3 finisher, that was Alonso, who pulled overtakes on both Mercedes cars and the sole remaining Ferrari of Carlos Sainz to take his spot on the podium. He was, however, just under 39 seconds behind Verstappen at the line.
Even so, Formula E driver Sam Bird believes that Red Bull were keeping pace in reserve still.
"I think it could have been worse, I think that they could have really disappeared if they wanted to," said Bird on the BBC Chequered Flag podcast.
"But they just kept the gap after two thirds race distance and settled in, just to make sure the cars got across the line."
Already Mercedes' George Russell has made the prediction that the titles are Red Bulls, and even tipped them to win all 23 grands prix this season.
And with Alonso the closest non-Red Bull driver in Bahrain, yet close to 40 seconds behind, Bird does wonder who is realistically going to reel Red Bull in over the season ahead.
"It is a little bit worrying that third place Fernando Alonso, who, by the way, for me, was outstanding to get a podium, but he was the best part of 40 seconds behind Max Verstappen the winner," Bird stated.
"Like how, how can we expect anybody to close that gap?"
PlanetF1.com recommends
George Russell crowns Red Bull champions already and bets they will win every race
Seven reasons why Max Verstappen's Red Bull F1 team are just so bloody good
Max Verstappen reacts to dominant F1 2023 start: 'Something we're not used to!'
Ferrari did try to give themselves the best chance possible against Red Bull on race day in Bahrain, having decided to snub a final attempt at pole and save the set of new soft tyres for the race.
But even Leclerc starting on the fresh softs and initially getting ahead of Perez barely laid a glove on Red Bull, with Verstappen able to control the race comfortably.
In Bird's opinion then, the combination of Red Bull and Verstappen is simply too much for rivals to overcome.
"Leclerc obviously tried the strategy to go new soft at the start, trying to get ahead of the Red Bulls and then try somehow to hang on or pull away," said Bird.
"But the Red Bull is too strong, it's just too strong, and he [Verstappen] is too strong.
"And we said it at the end of the show, 'ah good drive from Verstappen', but that's his level, for him that's probably a seven out of 10. For other people, that would be an 11 out of 10. But for him, that's just an average day's work. That's how good he is.
"I'm not disrespecting him, I'm trying to say he's that brilliant in that racing car and it's such harmony between the Red Bull car and Max Verstappen."