Sauber to compete as Audi factory team from 2026 as partnership confirmed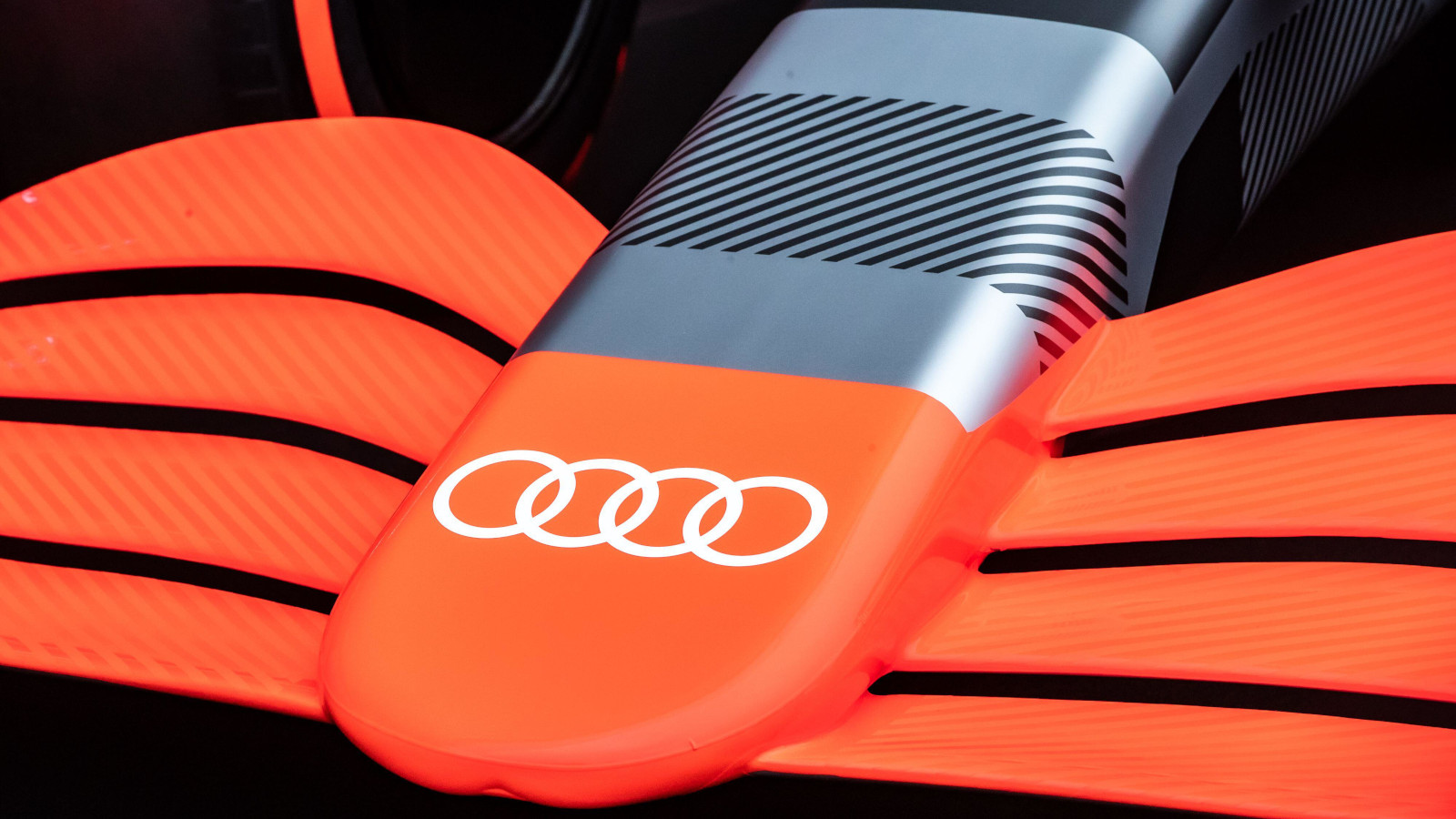 After months of speculation, it has now been confirmed that Audi and Sauber will link-up in Formula 1 as of the 2026 season.
With the Volkswagen Group having announced the intention for their Audi brand to join Formula 1, attention had turned towards the capacity of their entry, with the belief being that they would partner with an existing team.
And that is indeed the case, the German brand having now confirmed that they will join forces with Sauber from 2026, the year that the new generation of Formula 1 power units are introduced.
The deal will see Sauber compete as an Audi factory team with an Audi power unit from 2026.
The new power units will be designed with a greater focus on electrical power, while the Internal Combustion Engine will run on a fully sustainable biofuel.
Audi have confirmed that the power unit to be rolled out for 2026 will be created at the Audi's Motorsport Competence Center in Neuburg, with preparations "proceeding as planned" for the "specially founded Audi Formula Racing GmbH" facility.
Audi state that 120 employees are already working on the project, adding that "the expansion of the Neuburg facility in terms of personnel, buildings and technical infrastructure should be largely in place in 2023."
The plan then is for the first Audi power unit to be trialled in a Formula 1 test car in 2025.
BREAKING: From 2026, Sauber will compete as the Audi factory team and will be powered by Audi engines. #F1

— PlanetF1 (@Planet_F1) October 26, 2022
As for the race car, Audi confirmed that this will be manufactured and developed at Sauber's Hinwll base, with Sauber also responsible for "planning and executing the race operations".
Work is ongoing for Audi to purchase a stake in the Sauber Group, which will make this partnership different to Sauber's current one with Alfa Romeo.
While the team races under the Alfa Romeo name and branding, Alfa Romeo do not own a stake in Sauber. Their deal will come to an end at the conclusion of the 2023 season.
Audi cite their previous collaboration with Sauber as reason for confidence in this partnership, Audi having used the Sauber windtunnel as part of their Le Mans and DTM programmes.
"We are delighted to have gained such an experienced and competent partner for our ambitious Formula 1 project," said Oliver Hoffmann, member of the board for technical development at Audi AG.
"We already know the Sauber Group with its state-of-the-art facility and experienced team from previous collaborations and are convinced that together we will form a strong team."
Sauber Holding Chairman Finn Rausing said: "It is clear that both companies share the same values and vision. We are looking forward to achieving our common goals with a strong and successful partnership."
Adam Baker, Audi Formula Racing GmbH managing director, added: "Sauber is a first-class partner for the use of the Audi power unit.
"We are looking forward to working with an experienced team that has helped shape many eras of Formula 1 history. Together, we want to write the next chapter starting in 2026."
Read more: Have Mercedes made the call to stick with the zero-pod into 2023?