One race triggered Sauber's initial desire to sell up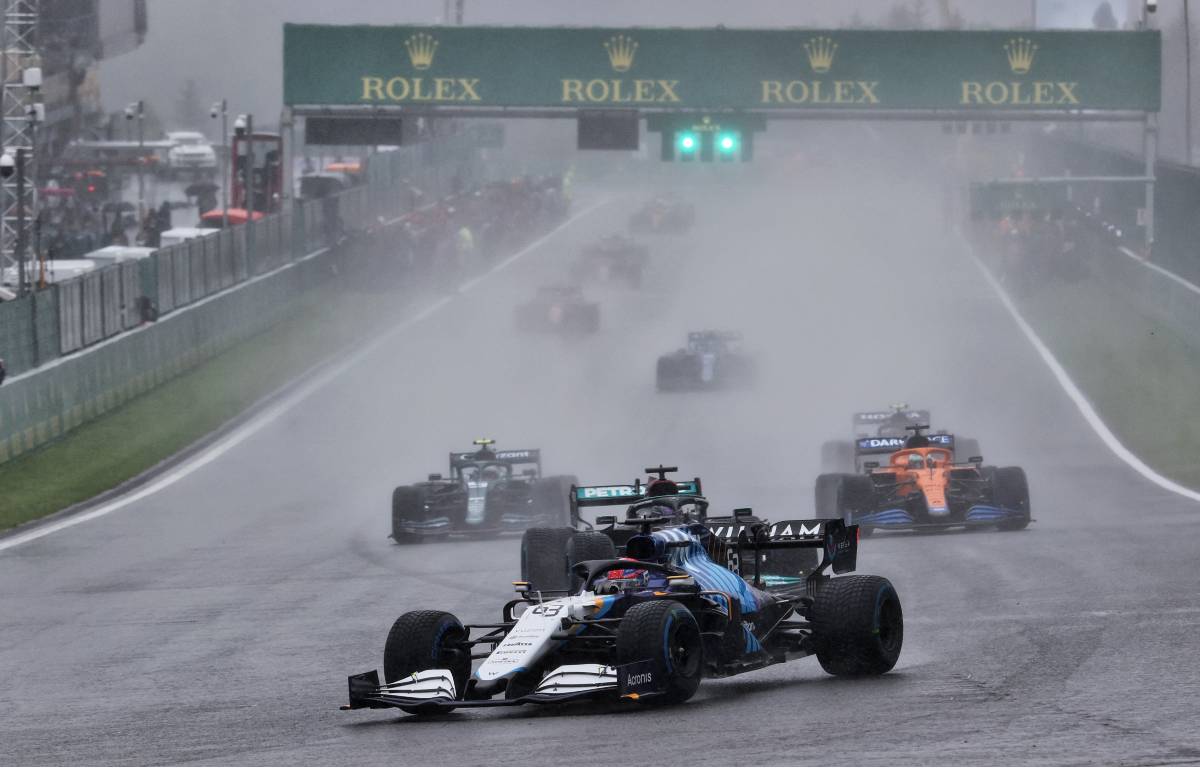 Pascal Picci has revealed one specific race was the reason why Sauber's owners considered selling up to Michael Andretti.
In mid-October, it looked as though Andretti Autosport would buy an 80% stake in the Swiss-based team who compete as Alfa Romeo in Formula 1.
However, within a couple of weeks the deal had broken down, the American ex-F1 driver saying an 11th hour disagreement over who would have "control" had "killed" it.
Sauber's owners, Islero Investments, have insisted they remain committed despite what happened, although Picci has resigned as chairman following a disagreement with team principal Fred Vasseur about drivers.
Besides opening up about that fall-out, Picci has also explained why Sauber's owners were so receptive to a sale – and it centred upon this year's weather-affected Belgian Grand Prix.
That final weekend in August, straight after F1's summer break, was a washout in every sense. The race comprised only three laps behind the Safety Car and ended with George Russell and Nicholas Latifi in second and ninth positions for Williams, half points being awarded.
The 10 points accumulated by Williams put them ahead of Alfa Romeo for eighth position in the Constructors' Championship which, according to Picci, upset the team's owners.
"What happened at the Belgian Grand Prix is still an open wound," said Picci, quoted by Motorsport.com.
"Having a three-lap non-race behind the Safety Car allowed Williams to earn points that took away almost any chance of regaining the position in the Constructors' Championship.
"Spa was an important watershed for us. It was one of the main reasons why we decided to give up F1 and to sell."
Eight races later and with two remaining, Alfa Romeo are 12 points behind Williams with only Haas, on zero, behind them.
Islero Investments are a consortium of entrepreneurs headed by Swedish businessman Finn Rausing.
"He is free to make choices, he represents the shareholders and is a reliable person who puts all of his passion and energy into it," said Picci – who insisted it will be business as usual after his own departure – about Rausing.
"I was placed in the minority and I drew my conclusions. Finn remains as trustworthy to me as the other people who represent the company. Without hesitation, I sincerely wish the best possible for the whole team.
"I am calm about the future of the team because the owners are enthusiastic and very passionate people whose number one priority is the protection of the staff who make up the team.
"My resignation, therefore, must in no way become a cause for concern for the Sauber staff. Of this I am sure."
PlanetF1 Verdict
One race triggered Sauber's desire to sell
Pascal Picci has revealed that the Belgian GP was one of the reasons that Sauber decided they wanted to sell.