'Unique' Saudi track F1's 'most ambitious project'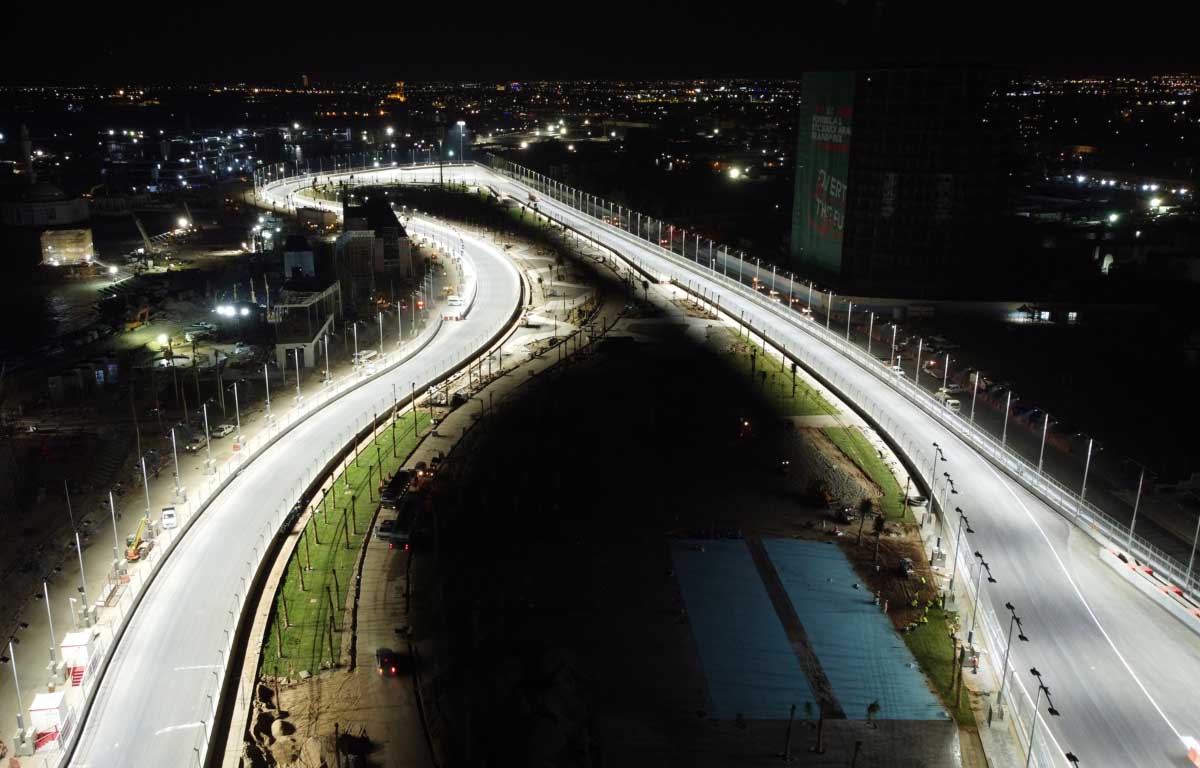 Carsten Tilke, designer of the new track in Saudi Arabia, has described it as a "unique" challenge, with its construction on course to be completed in time.
Tilke, son of perennial F1 track designer Hermann, led the development of the Jeddah Corniche Circuit – which has been dubbed as the 'world's fastest street track'.
Formula 1 officials admitted recently it is currently a "race against time" to get the track ready in time for the first race in Saudi Arabia next weekend, but the circuit designer is confident one of F1's "most ambitious projects" will come together.
"Yes, it's of course very close, a very tight project timeline, but the track will be ready," Tilke told talkSPORT.
"It was really one of our most ambitious projects with the most time pressure to really make this happen in eight months, but in the end it's really amazing what's there now and everyone is excited for the next race."
The 6.174km circuit will feature 27 corners, but Tilke believes the high-speed layout has plenty to challenge the drivers – and pinpointed his favourite area of the track.
"What will be interesting is there are three possible DRS zones directly behind each other," he said. "So it's three DRS zones and every time different corners after that, which can be really interesting.
"It's not just straights, it's a DRS zone but you have to be really concentrating because there are walls directly next to it – you have to steer.
"What I think is very interesting is the passage from T4 to T10. It's a very fast, flowing S combination. This will also be challenging for the drivers to find the right lines, and T13 is also a cool 12% banked corner so there are a lot of different elements."
The penultimate race of the season sees Max Verstappen only eight points in front of Lewis Hamilton heading into the weekend, and former F1 driver Marc Surer has labelled Red Bull as the potential favourites for victory.
But Tilke feels it is all still to play for between the two leading teams.
"It could go either way," he said. "On the one hand it's very fast, so the engine is important, but on the other hand it's a lot of corners. This is also important, so to be honest I'm not sure, we will see.
"At the moment the momentum is with Mercedes again. They are so strong and it will be difficult to beat them, but you never know what will happen.
"Verstappen is in front and we have a street circuit where you can touch the walls easily, and if something happens Verstappen will be there. It's really, really close and can go both ways."