Media interviews cancelled in Saudi Arabia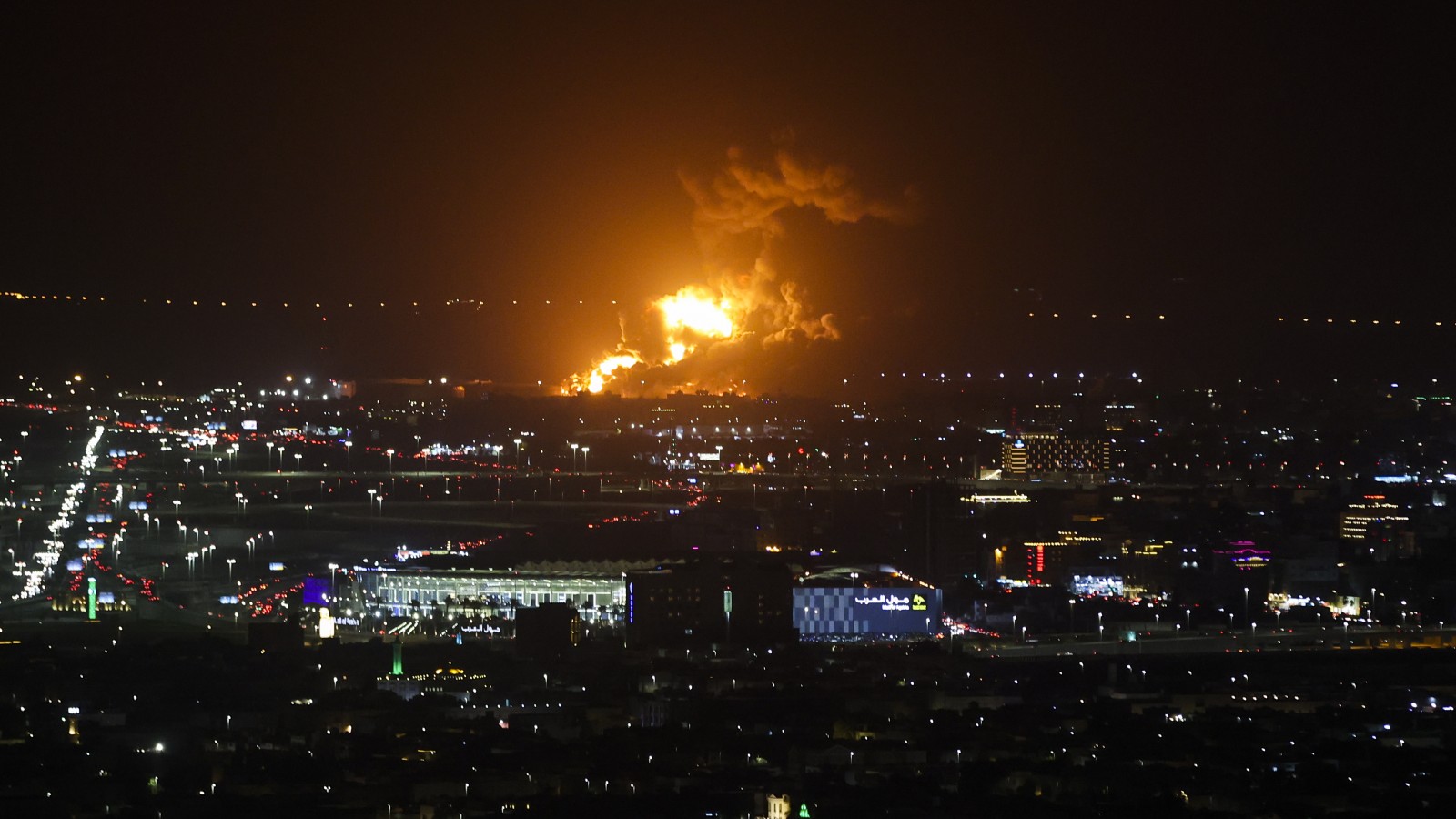 All media sessions after Friday practice have been cancelled in Saudi Arabia following the suspected missile attack near the circuit in Jeddah.
Following reports of a missile attack in the build-up to the Saudi Arabian Grand Prix, another worrying incident occurred on the opening day of practice with the track action under way.
From the Jeddah Corniche Circuit black smoke was clearly visible in the sky, coming from a large fire which was said to be ablaze at the Aramco oil refinery around 12 miles from the track, which had been the subject of an attack on Sunday by Yemen's Iran-aligned Houthi group.
Before FP2, it was reported a fresh missile attack was indeed behind the fire, with team bosses and drivers called to an emergency meeting by Formula 1 bosses.
The session was delayed by 15 minutes but then got under way, while it was announced a further meeting would take place after the one-hour session had concluded.
Some drivers were said to have been cautious over heading out onto the track.
The show goes on…#F1 #SaudiArabianGP https://t.co/VuXTXgDgEZ

— PlanetF1 (@Planet_F1) March 25, 2022
A statement was released towards the end of FP2 by the promoter of the Saudi Arabian Grand Prix, indicating the race weekend would continue as planned.
That stance was later reported to have been confirmed by Formula 1 bosses, who were said to have told the teams and drivers there were no plans to change the schedule.
Furthermore, media sessions with drivers and team bosses were completely cancelled following FP2.
As for the on-track events, Ferrari's Charles Leclerc topped both Friday practice sessions, although FP2 ended early for the Monegasque driver and his team-mate Carlos Sainz who both had heavy, damage-incurring brushes with the wall.