Saudi offer 'assurances' for F1's Jeddah return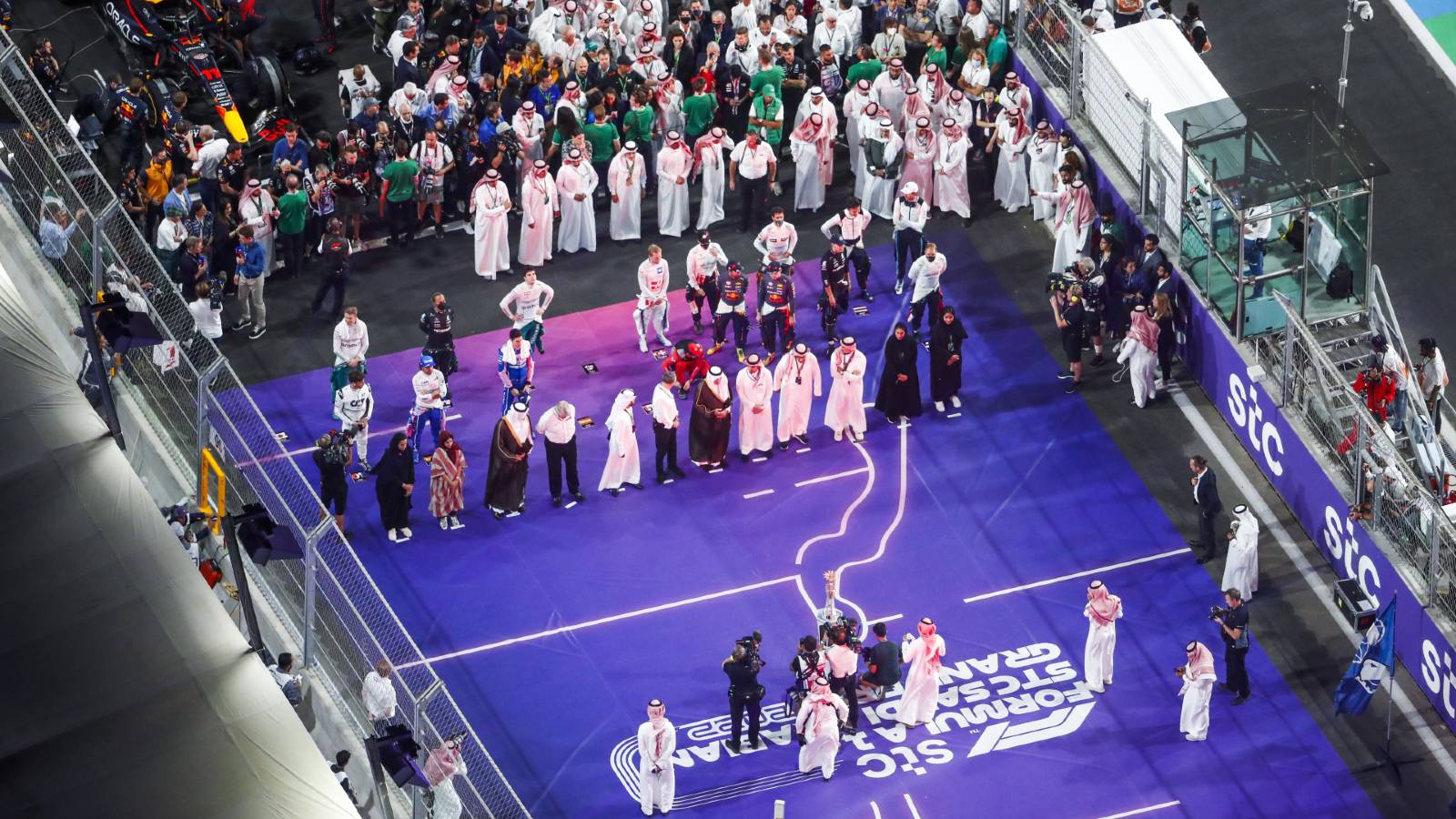 F1 is likely to remain in Saudi Arabia, with the country's government ready to offer "assurances" following the tension at the latest grand prix.
Reports are indicating Formula 1 have no plans to tear up their contract with the Saudi Arabian Grand Prix, even though drivers had to be convinced to continue the race weekend following a terrorist attack on an oil facility only 12 miles from the Jeddah Corniche Circuit.
That incident took place on Friday during FP1 and when that day's track action had been completed, a meeting between drivers, team principals and officials stretched into the early hours of the next morning at which the concerns of the competitors were addressed.
Ultimately, the remainder of the weekend passed off uneventfully off track, but Lewis Hamilton for one admitted he could not wait to get home.
His former Mercedes team-mate Valtteri Bottas, meanwhile, declined to answer when asked if he personally was comfortable with racing in Saudi Arabia, a country which is also widely criticised for its human rights record.
In order to try and avoid a repeat of the controversy when F1 returns to Jeddah in 2023, which remains the intention according to reports, Saudi Arabia's minister for sport, His Royal Highness Prince Abdulaziz Bin Turki Al-Faisal, insisted the country will do all they can to ease concerns of those travelling to the event.
"We haven't got into the details yet, but we are open to discussions," he said, quoted by Motorsport.com.
"We are open to sit down, see where the issues are, what the assurances are they need.
"Whatever they want, we are here to host F1 as best as it can be anywhere in the world.
"So we will definitely have an open discussion with them to see what their feedback is, to discuss with them and see what their concerns are about. We will show them everything."
Prince Abdulaziz said he feels the presence of Formula 1 in Saudi Arabia can help to change perceptions of the country and generate positive change.
"We are here for a long-term partnership for a reason because we see where we are going," he said.
"We want to grow with the sport. We know the importance of F1 and we want to be part of the international community. We want to be present. We want everyone to come to Saudi Arabia and feel as if they are going anywhere else in the world.
"These issues unfortunately do happen, they happen everywhere in the world and we have to deal with them in the best possible way."
Hamilton casts doubt on Saudi Arabia return
Lewis Hamilton has spoken out and cast doubts over returning to Saudi Arabia for a Grand Prix.