Construction begins on Saudi Arabia F1 track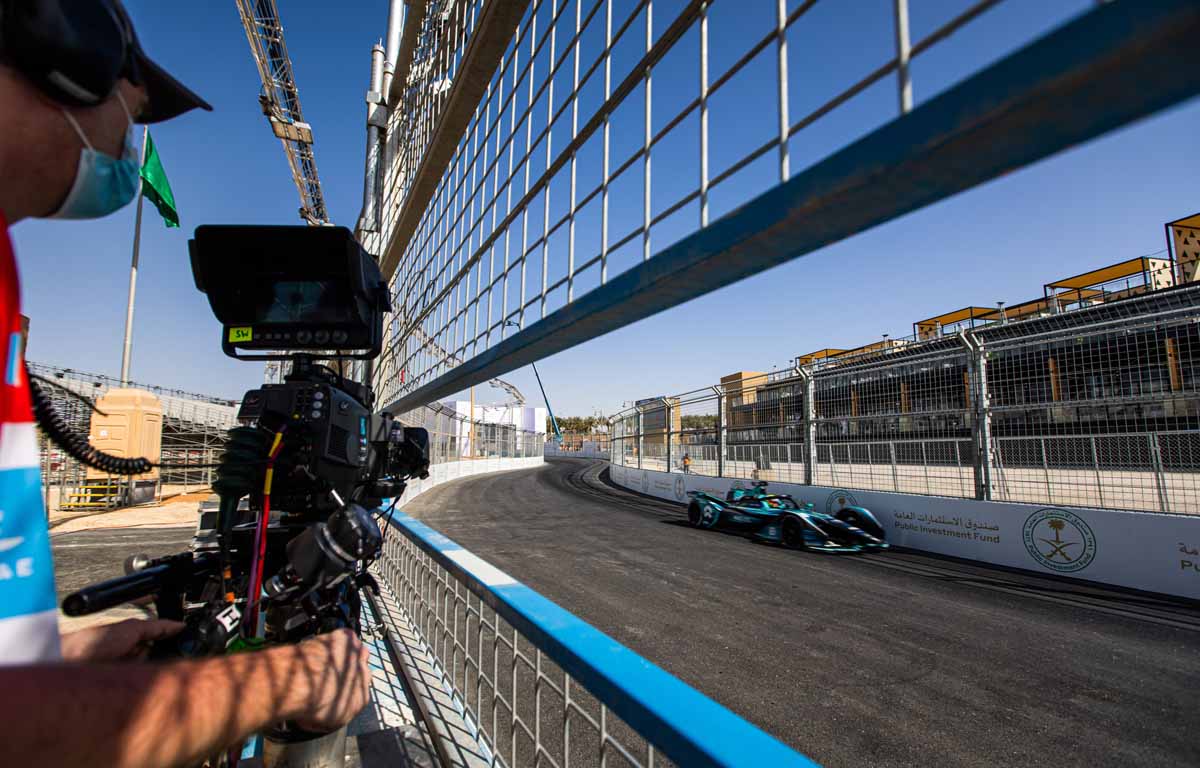 Ground has been broken and construction has begun on the latest Formula 1 circuit to be added to the calendar, ahead of the first Saudi Arabian Grand Prix.
The new track, called the Jeddah City Circuit – which has designed by Hermann Tilke – has been billed as the 'world's fastest street circuit' and will debut on the calendar as the 2021 season's penultimate race on Sunday 5th December.
With the new circuit hosting several races in upcoming seasons, the long-term plan is to host a race in a newly-built motorsport complex, Qiddiya, from 2024 based in the country's capital city, Riyadh.
Formula 1 bosses have confirmed that a race in Saudi Arabia will be on the calendar for at least the next decade, but building is now underway to get ready for the inaugural outing in winter.
Check all the latest 2021 teamwear via the official Formula 1 store
"Today marks a historic moment for Saudis and all motorsport fans around the world with the ground-breaking of the Jeddah Formula 1 circuit," said Prince Khalid Bin Sultan Al Abdullah Al Faisal, Chairman of the Saudi Automobile Federation, per Motorsport Week.
"This is the opening of a bright new page in the history of the Kingdom of Saudi Arabia and the city of Jeddah.
"We seek to build a circuit and host a race that is a differentiator in the world of Formula 1, one that distinguishes us from others by presenting a race that will remain in the memories of Formula 1 fans for years to come."
Formula 1's decision to race in Saudi Arabia has been widely seen as a contentious move, because of concerns surrounding the nation's human rights record alongside accusations of 'sportswashing' – using sport to improve a country's reputation on a global stage.
Formula 1's global director of race promotion, Chloe Targett-Adams, has said the sport is ensuring that standards will be met surrounding human rights, with organisations such as Amnesty International raising concerns about the holding of the race.
"I think it's really important to ask the question," she said back in February. "From Formula 1's perspective, we choose to engage with partners and we have a framework contractually to set out our expectations on human rights and how we expect to work and our staff expect to work and be treated.
"And we have good engagement with our race promoters and their government stakeholders on those requirements.
"So it's something we actively lean into and learn and educate ourselves about that culture and custom and work with our promoters as it relates to our Formula 1 event."
Follow us on Twitter @Planet_F1, like our Facebook page and join us on Instagram!