Driver boycott avoided after tense Saudi GP talks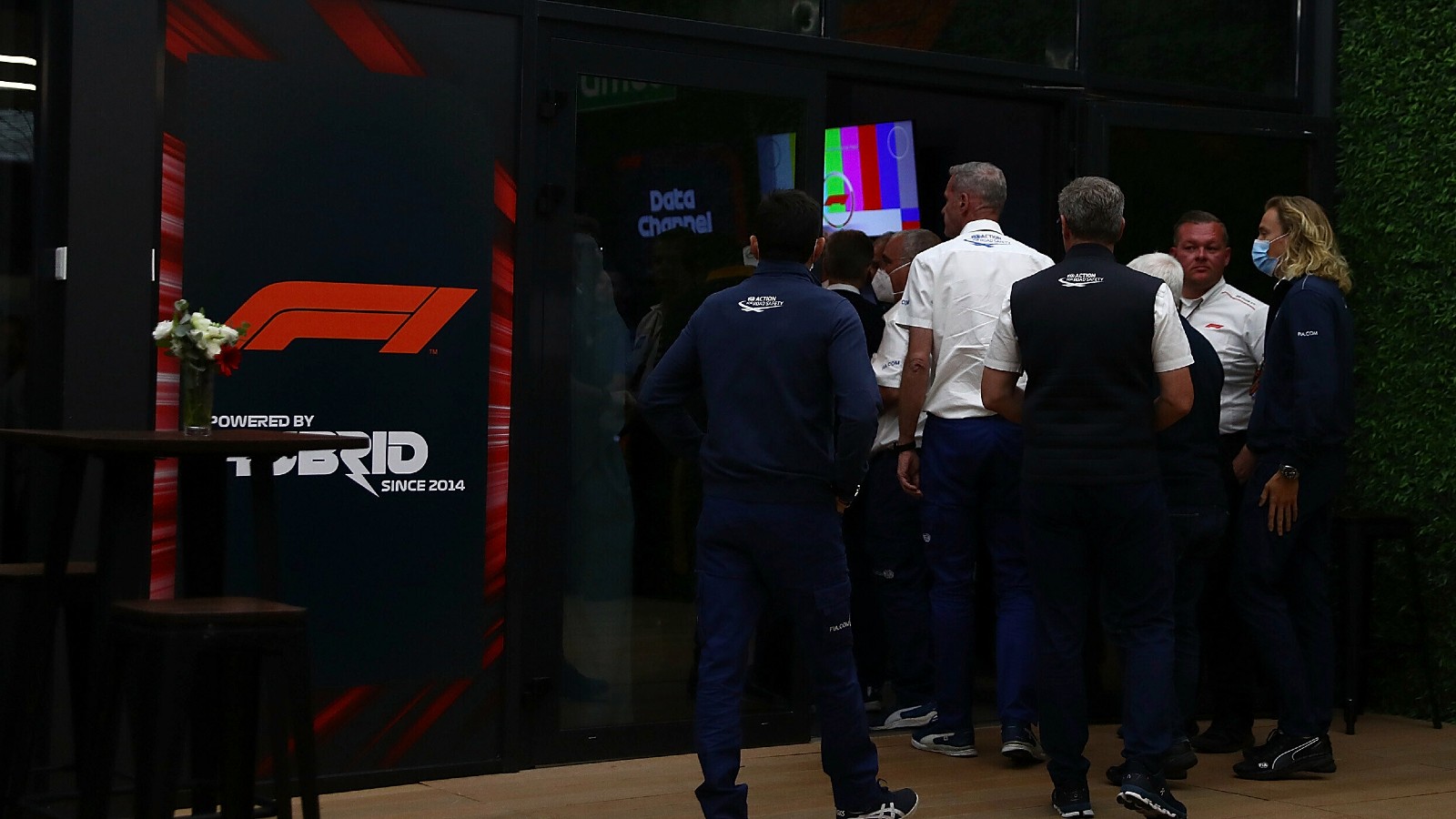 The Saudi Arabian Grand Prix is still set to go ahead after fresh doubt emerged following a drivers' meeting which lasted over four hours.
Serious question marks over the continuation of the Saudi Arabian Grand Prix emerged on Friday, with news of a suspected missile attack on a nearby Aramco oil refinery breaking during practice.
Smoke could be seen in the sky from the Jeddah Corniche Circuit, with flames visible once night fell.
As F1 bosses met before the start of FP2, the session was delayed by 15 minutes, but it did commence and was completed before further discussions took place after the session.
With the team bosses all in agreement and the safety of all those at the track assured, it was confirmed that the Saudi Arabian Grand Prix will continue as planned.
So the drivers actually are in their own meeting now after the team bosses gave their unanimous stance to carry on.#F1 #SaudiArabianGP https://t.co/LzK8lHodC9

— PlanetF1 (@Planet_F1) March 25, 2022
But, this was followed by a meeting with the drivers, which was nowhere near as swift.
Formula 1 president and CEO Stefano Domenicali was called in to get involved with proceedings. Mercedes duo Lewis Hamilton and George Russell could be clearly seen from the pictures.
This is turning out to be a very lengthy driver meeting. #F1 CEO Domenicali was called in half way through. #SaudiArabiaGP pic.twitter.com/l5DLVfTBij

— Motorsport Week (@MotorsportWeek) March 25, 2022
AlphaTauri's Pierre Gasly was photographed too speaking with Hamilton.
Lewis and Pierre at the drivers meeting. pic.twitter.com/40DMA3vlCG

— soph (@sophwebsterxx) March 25, 2022
From there further reinforcements arrived as Ross Brawn, Formula 1's managing director entered the room.
Ross Brawn has now joined. We get the feeling management are trying to convince the drivers to go ahead with the race #F1 #SaudiArabiaGP pic.twitter.com/rzro6TK9aM

— Motorsport Week (@MotorsportWeek) March 25, 2022
The meeting rolled on past midnight, with Alpine's Fernando Alonso sharing his thoughts with the rest of the drivers.
Looks like @alo_oficial has joined @LewisHamilton to make the points now #SaudiArabiaGP #F1 https://t.co/FPfsBctW40

— FormulaNerds 🤓🏁 (@Formula_Nerds) March 25, 2022
With a large media presence outside of the meeting room, after 150 minutes of talks, Brawn and Domenicali left, but the drivers have carried on with discussions as the clock ticked past 0100 local time.
Domenicali and Brawn have just left… #F1 #SaudiArabiaGP pic.twitter.com/jKVxLyrQfa

— Motorsport Week (@MotorsportWeek) March 25, 2022
Remember the whole team bosses were ready to carry on stuff? Well, the situation shifted again as they returned to the meeting.
Red Bull principal Christian Horner could be seen heading back in.
Team bosses still at the track are now showing up…This has taken a turn. pic.twitter.com/pSkIAk70pd

— Scott Mitchell (@SMitchellF1) March 25, 2022
Poor Mattia had probably nodded off by the time the call came for him to return to the track.
Binotto had actually left the track but is now back. All the team principals had agreed to race this weekend in a meeting earlier today with F1 and FIA bosses. It is clear that not all drivers are comfortable racing. #F1 https://t.co/r5hlRAWsLA

— Bec Clancy (@becclancy) March 25, 2022
As the clock ticked past 0200am local time in Jeddah, the team principals left the meeting again to head for Race Control, while the drivers stayed put.
Salen los directores de equipo y se van todos juntos a dirección de carrera. Quedan pilotos solos.

All team principals leave the meeting. They go all together to race control. Drivers alone again. #F1 #Jeddah pic.twitter.com/BTlsbWROXR

— Albert Fabrega (@AlbertFabrega) March 25, 2022
Eventually, as it had seemed was the case, it became clear that the drivers were not on the same page as their team bosses and were not, as a group, comfortable about going racing.
Whatever the outcome, this is a remarkable stand from the drivers. They are making F1 and their team bosses know they are not happy #F1 #SaudiArabianGP

— Chris Medland (@ChrisMedlandF1) March 25, 2022
At last we had some movement. The drivers some four hours later were out of the meeting room. Most drivers left the meeting room by the rear entrance. GPDA director Russell went with McLaren principal Andreas Seidl to meet with other team bosses and Domencali.
This is very interesting – most drivers leave (no comment) but Russell, as a GPDA director, is heading to the meeting where the team bosses and Domenicali are. #F1 https://t.co/ym48WulIZI

— Bec Clancy (@becclancy) March 25, 2022
And Horner seemed pretty confident that the race was still on.
Red Bull team principal Christian Horner has emerged from the meeting and asked by me if the race was on or off he said "We'll be racing."

— Ian Parkes (@ianparkesf1) March 25, 2022
With Fernando Alonso heard saying "see you tomorrow" as the drivers left the track, while McLaren's Zak Brown echoed Horner's words that we are still going racing, it further suggested that the Saudi Arabian GP was still on.
They were given extra information – exactly what is unclear at this stage – before coming to that conclusion. But there have been serious misgivings among them as a group before getting to this point

— Andrew Benson (@andrewbensonf1) March 25, 2022