Helmet supplier not expecting visor camera problems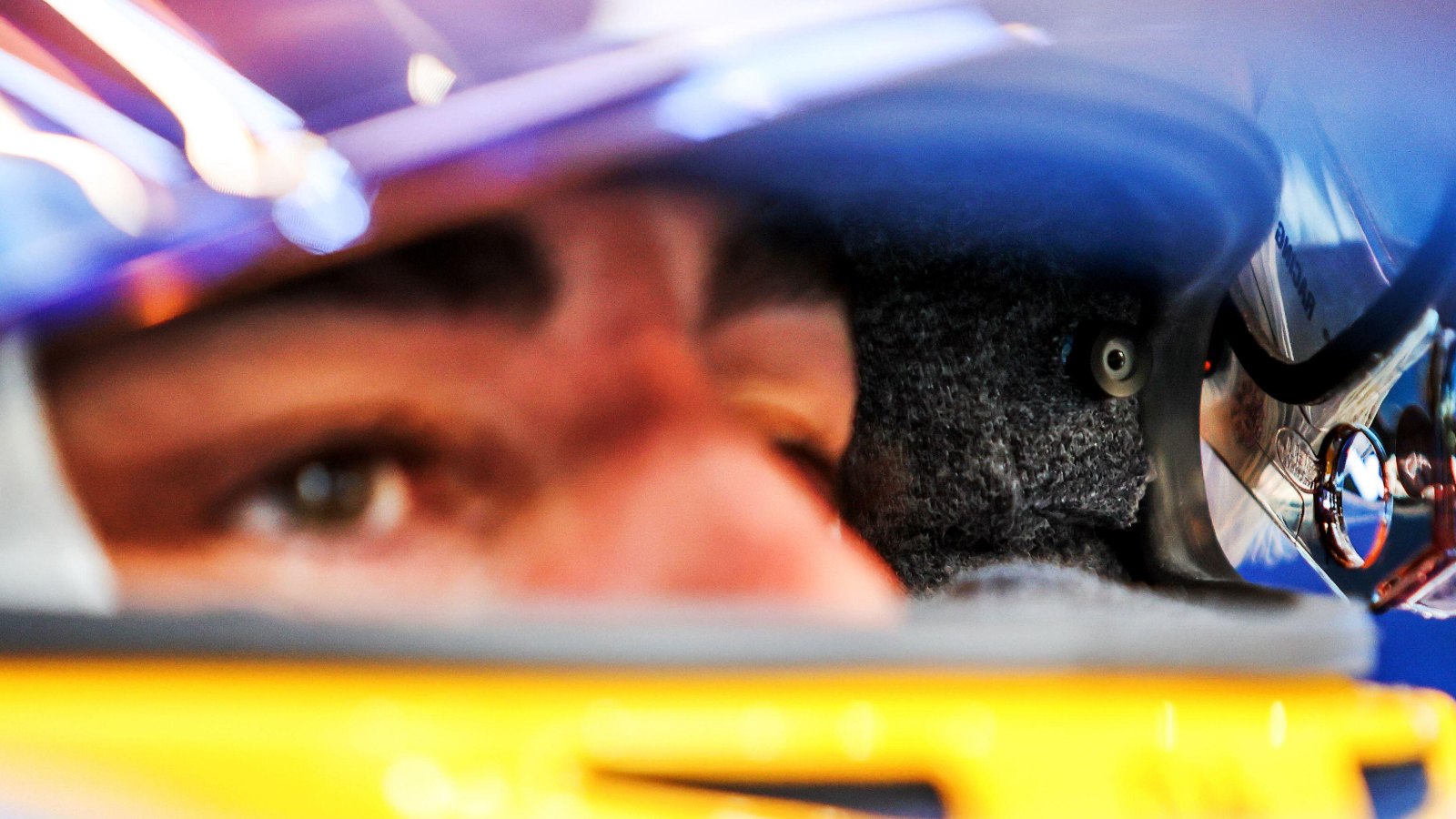 Schuberth, one of Formula 1's four helmet suppliers, do not anticipate any problems with visor cameras as the sport's bosses look to have them installed in every driver's helmet.
Following a meeting of the F1 Commission in London in April, the FIA announced that from the 2023 season, every driver would be mandated to have the visor camera installed.
This comes after a test run of drivers wearing Bell helmets, including the likes of Charles Leclerc, Fernando Alonso and Carlos Sainz, proved popular this season.
In the statement, the FIA said the proposal to add them to all helmets "passed unanimously".
"The latest generation of helmet cameras that have recently been experimented with at events have proved a great success," the statement read.
"The fans are clearly reacting positively to it and find it a valuable addition to the TV broadcasts of the grands prix. A proposal to make the helmet camera mandatory for all drivers from 2023 and to adapt the technical regulations accordingly has passed unanimously."
This is what the drivers see at @Circuitcat_eng! 👀

Ride onboard with @Carlossainz55 🎥#SpanishGP #F1 pic.twitter.com/RMMNUJw1fS

— Formula 1 (@F1) May 20, 2022
Currently there are four helmet manufacturers in the sport which are Schuberth, Bell, Arai and Stilo. Bell is by far the most popular, with 12 of the 20 drivers wearing one. Daniel Ricciardo, Yuki Tsunoda and Sebastian Vettel all use Arai while Valtteri Bottas and Lance Stroll wear Stilo.
The final manufacturer, Schuberth, said they are waiting for more information from the FIA on the exact technicalities of the visor camera but did not foresee any problems.
"We are ready to test it and don't expect any problems," Schuberth said in a statement to the Dutch edition of Motorsport.com. "We are awaiting further instructions and the materials, including the camera. The F1, FOM or FIA will have to circulate a thorough information sheet."
Reigning World Champion Max Verstappen uses a Schuberth helmet, as does his Red Bull team-mate Sergio Perez and Haas' Mick Schumacher.
The camera has a diameter of eight millimetres and weighs 2.5 grams. It is fitted at eye level inside some of the padding of the helmet.
As well as the visor camera being introduced into all helmets for the 2023 season, the FIA at the same meeting announced they would trial a reduction in tyres allocated at two weekends in order to meet sustainability targets.
"The Commission unanimously agreed to trial a reduction in the tyre allocation from 13 sets to 11 at two events in the 2023 season," the statement read.
"This will be done to evaluate the impact of the reduction in tyre allocation on track running, with the overall intention to move to more sustainable use of tyres in the future."