Schumacher: Astonishing, beautiful, felt at home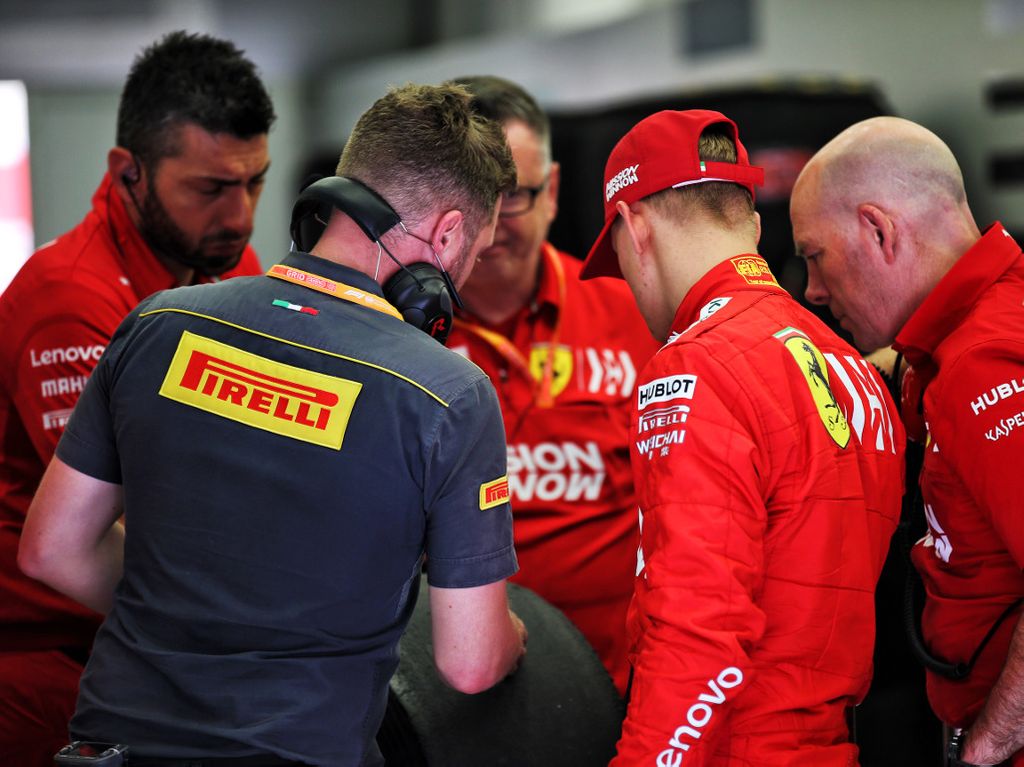 Mick Schumacher says it "felt like home" as he put a Ferrari F1 car through its paces for the first time at the Bahrain circuit on Tuesday.
The German, the son of F1 legend Michael, made his Formula 1 debut on Tuesday, taking part in Day One of the post-Bahrain test.
On a rain-interrupted day, he covered 56 laps with a best time of 1:29.976.
"It was astonishing," he said of his first experience in a F1 car.
"The feeling I had, going out, first time on the throttle and everything, was, like, 'this thing has serious power'.
"I felt good. There's so much potential in the car in terms of speed through the corners and traction and everything, that it's hard to describe and I'm sure there's a lot more to come.
"It was nice, it was really feeling like home already.
"It was beautiful to make those first laps, and obviously seeing all the guys working with the car, working with me. I felt very comfortable, I felt like home."
He added: "Every single time I went out I learned something new – about how to drive the car, about the feeling I had in the car, the feeling I was looking for in the car. And I think we managed really well.
"The harmony in the team was really good and I learned well."
With 10 minutes remaining in Tuesday's play, Schumacher was on top of the timesheet having set his fastest time on the C5 rubber.
However, Max Verstappen pipped him with five to go, beating his time by six-tenths of a second.
"Obviously Max has a lot of experience so comparing to him, I think we can be very happy," he said.
"We've done our job, and at the end I was very happy about how I felt in the car and how confident I was. I think it was a very good day."
Schumacher will be back in action on Wednesda, testing with Alfa Romeo.
"I'm just waiting to get out there again, looking forward to trying to improve the spots that I wanted to improve today. Didn't get maybe as many laps in as I wanted to, will try to really extend the run plan for tomorrow."
Follow us on Twitter @Planet_F1 and like our Facebook page.