'Schumi could've won more if he hadn't joined Ferrari'
Michael Schumacher would have won more grands prix and World titles had he opted to join another team instead of Ferrari, says former team-mate Eddie Irvine.
With two World titles in the bag having won with Benetton in 1994 and again in 1995, Schumacher moved over to Ferrari despite the Scuderia having not won a Drivers' Championship since 1979.
It took him five years to change that, winning the Drivers' title in 2000 with nine race wins on the board.
It was his first of five successive World titles with the Scuderia.
However, Irvine, his team-mate from 1996 to 1999, believes Schumacher could have possibly won even more had he joined a different team back in '96.
"Schumi was very German, except for drinking, in that he was terrible!" Irvine said at the Il Festival dello Sport in a panel discussion about Schumacher and Ferrari.
"Michael was very professional and he was one who worked very hard, a great professional.
"I remember that at that time in Ferrari everyone had his role and everyone knew that he had a lot to do. I remember when we arrived at Ferrari we were way behind but Michael had set the goal of winning with Ferrari.
"He was very determined and, I repeat, all the other teams wanted him but he just wanted to win with Ferrari.
"He could have won more going somewhere else but he was a very focused person, and in the end after so many years where he came close he managed to win the World Championship five times with Ferrari thanks to his hard work.
"A great talent but great perseverance and determination, an unbelievable driver."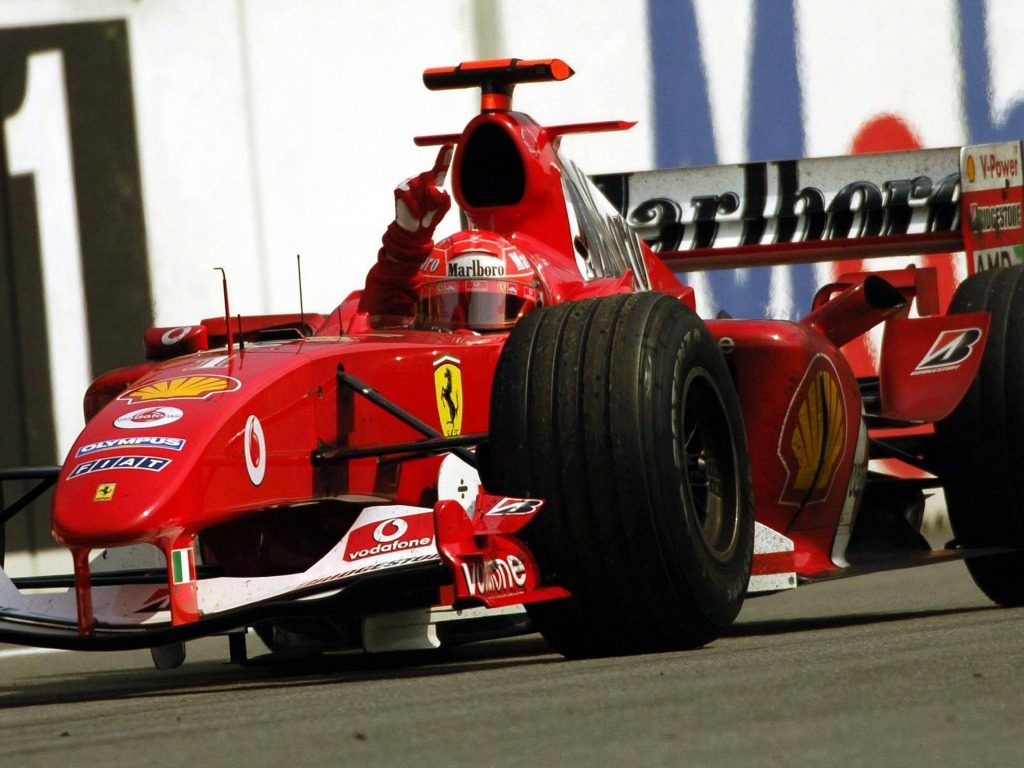 Those thoughts were very much echoed by ex-Ferrari boss Stefano Domenicali, who gave an insight into how Schumacher and Jean Todt operated together.
"When you win 15 of 17 races [in 2002] you prove to be the best and we were in that moment," Domenicali added.
"But still every morning we were afraid of not winning the race. Jean Todt and Schumi wanted to win every single race and so every morning before the GP we concentrated on making sure we would have won that race.
"Jean Todt and Michael were winners, obsessed with details and yes they had a great time together and we saw their great talent bring Ferrari to dominate the World Championship.
"I think they were very close because they has similar attitude. I believe the biggest secret of the Ferrari success was the relationship between those two."
Domenicali also reflected on Schumacher's famous crash with David Coulthard at Spa '98 and how that showed his true character.
"At Spa after that incredible crash between Schumi and David Coulthard, Schumi wanted to go to the pits to look for David," he recalled.
"Michael was heading to the McLaren garage to clarify with David and I approached him to tell him to give it up, but he pushed me away.
"The most beautiful thing is that not the same day, he was still very angry, but the day after he then apologised to me saying I was doing the right thing but he was too focused.
"And this is Schumacher, he wanted to win every time, he was so focused."
Follow us on Twitter @Planet_F1 and like our Facebook page.