Vettel looking forward to '1980s throwback' at Imola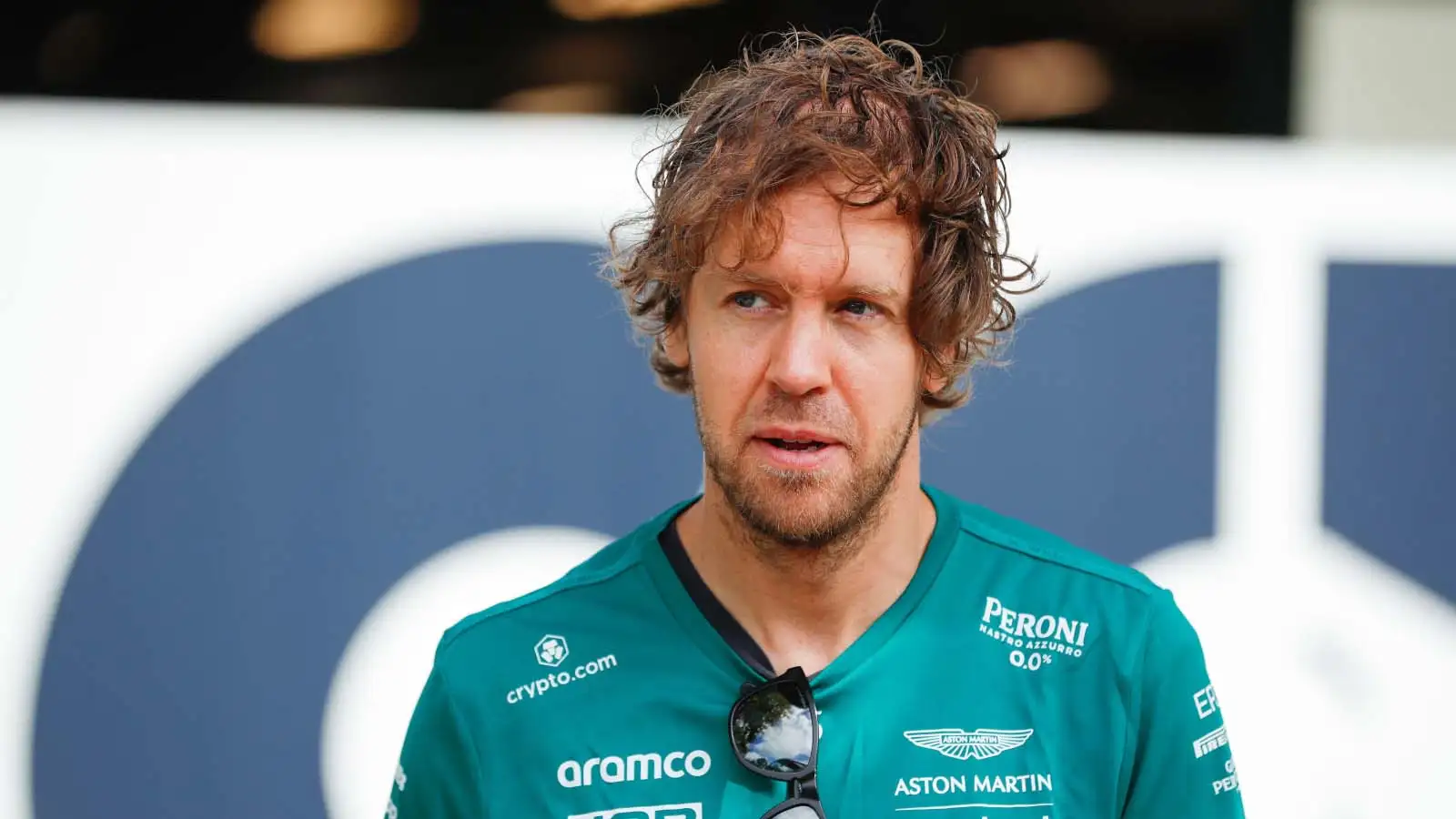 Sebastian Vettel says that to be going racing in Imola with ground effect cars feels like a throwback to the 1980s.
2021 marks the third season in succession that Formula 1 will visit Imola since its return as host of the Emilia Romagna Grand Prix, but this staging of the event will be different for several reasons.
Firstly, the 2022 Emilia Romagna Grand Prix will see a sprint qualifying weekend take place at Imola for the first time.
And on top of that, this will be the first Formula 1 action at Imola in the new Formula 1 cars, which took inspiration from the series' past with a switch to ground effect aerodynamics.
This concept had been absent from Formula 1 since the early 1980s, at which point the San Marino Grand Prix at Imola was finding its feet on the calendar.
So, this is a combination of aerodynamics and track which Vettel looks forward to experiencing.
We can't wait to see you all at the #ImolaGP! 🇮🇹

Who's joining us as we take on this classic racetrack? #F1 pic.twitter.com/7IfPrKYWTq

— Aston Martin Aramco Cognizant F1 Team (@AstonMartinF1) April 18, 2022
"Imola is a real test of driver and machine, and that's what every F1 circuit should be," he said.
"It's hard to imagine we'd ever be racing around Imola in ground effect cars – that's really something special, and a bit of a throwback to the 1980s, which is cool.
"I'm looking forward to getting back into the car and getting up to speed. Imola has never hosted a sprint race before, so I'm also excited to see how that plays out."
Imola has now secured its place on the calendar through to 2025, something which pleases Vettel's team-mate Lance Stroll who wants to see the commitment to racing at classic tracks like these.
He also hopes that sprint qualifying can give the race weekend an extra shot of excitement, with more points now on offer covering the top eight.
"It has been cool to see Imola not only return to the F1 calendar but re-establish itself as one of the classic tracks that we visit," said Stroll.
"Few circuits are more old-school: there's so little run-off and you must make set-up trade-offs for a fast and flowing lap, so it's about bravery and finding the limits as quickly and consistently as possible.
"It will be interesting to see how the changes to F1 sprint liven up the race weekend, too."
Sprint Qualifying returns at Imola
The first sprint qualifying session of 2022 will take place at Imola this weekend.