Would Vettel take a gamble with another team?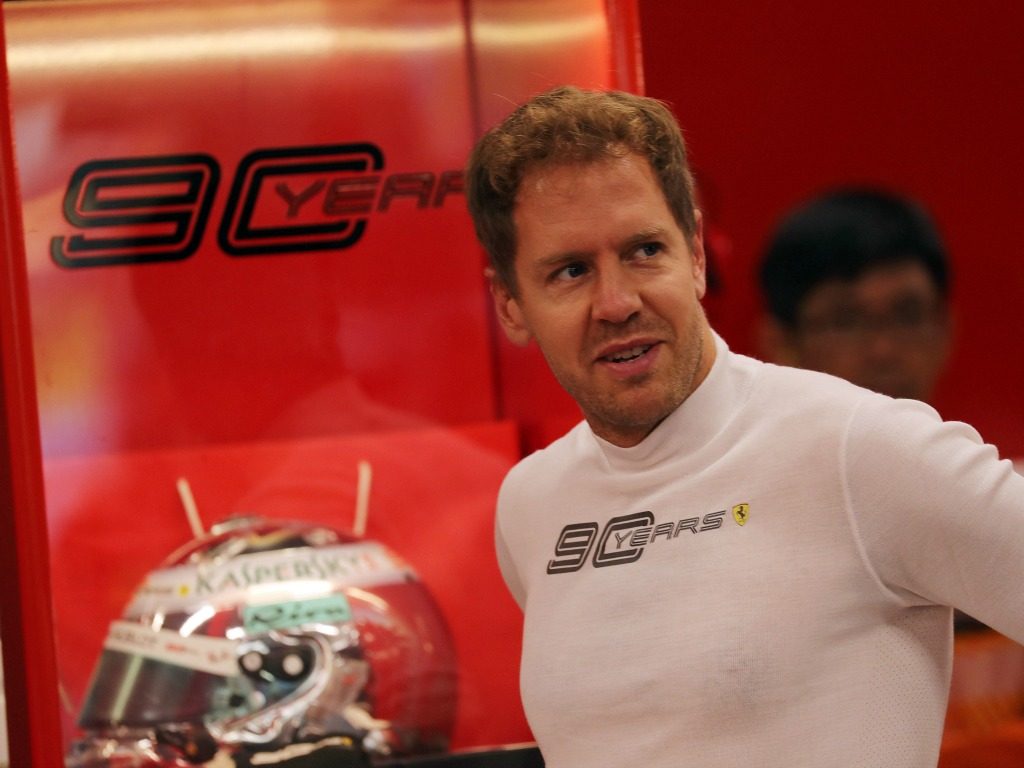 Long-time Formula 1 journalist, Leo Turrini, has posed the question of whether Sebastian Vettel would join another team in 2021.
Vettel, who is out of contract with Ferrari at the end of the year, is set to dominate discussion again this season with regards to his future in Formula 1, not just the Scuderia.
Turrini, who has had a long association covering Ferrari, offered his assessment of the recent contract confirmations within the top three teams and suggested Vettel may perhaps look at a current midfield team if his time with Ferrari does come to an end.
A return to Red Bull appears unlikely given Max Verstappen's recent contract renewal, and this can all a play a huge effect on the pre season favourites.
"Ferrari made an investment in Leclerc, extending his contract until the end of 2024 and showing they have unlimited trust in him," Turrini said via the Pit Talk podcast.
"And, to make him feel even better in Maranello, Ferrari signed his little brother, Arthur, to the academy.
"I think that with Verstappen signing for Red Bull, after only having Mercedes as the only theoretical option, I think it means that we will soon be told that Hamilton will extend his contract with Mercedes.
"At that point, Ferrari are left to decide on Vettel. Either Vettel takes a gamble on another team, if he wants to continue racing, or he may continue to have a good feeling with Ferrari if he still thinks he can be a match for Leclerc and the two drivers manage to find a relative balance."
Also during the off season, Turrini has reported and added further weight to the rumour that Ferrari's initial testing period with the new car has not gone as well as expected.
"What has emerged from the data from the simulator and the wind tunnel, so far does not reflect what Ferrari expectations are," Turrini added.
"I reported this because it seemed bizarre to me that there was all this pre-emptive euphoria about Ferrari, but bear in mind that Ferrari was dominated by Mercedes at the end of 2019."
Elsewhere, age is nothing but a number for Lewis Hamilton as he bids for a record-equalling seventh World Championship title and the betway88 odds title favourite said he is feeling "fitter than ever".
"I am [an elder statesman]," Hamilton told GQ Hype in a recent interview.
"I need to start paying Kimi [Raikkonen] to stay so I'm not the oldest! Luckily, I think he's going to keep going.
"I don't feel old at all. I feel as young as ever. I feel fit, fitter than ever.
"Everything just works better now, with the experience I have.
"I don't even think it's harder to stay physically in shape, although I'm sure that will inevitably tail off at some point."
Follow us on Twitter @Planet_F1 and like our Facebook page.