Even if it takes Aston Martin five years to win a World title, Sebastian Vettel sees no reason why he won't be with the team when it happens.
After six years with Ferrari, Vettel has swapped red for green with many predicting that the move will revitalise his Formula 1 career.
The German, informed by Ferrari even before the first race of the 2020 season that it would be his final year, had two options for his future. He would either sign with a new team, or quit Formula 1.
He went with option number one.
The four-time World Champion signed a "multi-year deal" with the rebranded Aston Martin team, the team that finished fourth in last year's Constructors' Championship.
Last season the Silverstone-based team won its first grand prix since 2003, back when the team was still running as Jordan Grand Prix.
Since then it has had several owners.
Bankrolled by Canadian billionaire Lawrence Stroll, who bought the team from Vijay Mallya mid-2018, Aston Martin is expected to be a team on the move in the coming years.
Stroll has set the team a three to five year target to win the World title.
Vettel sees no reason why the team can't do it, and why he won't be there for it.
Check out the brand new Puma range on the official Formula 1 store!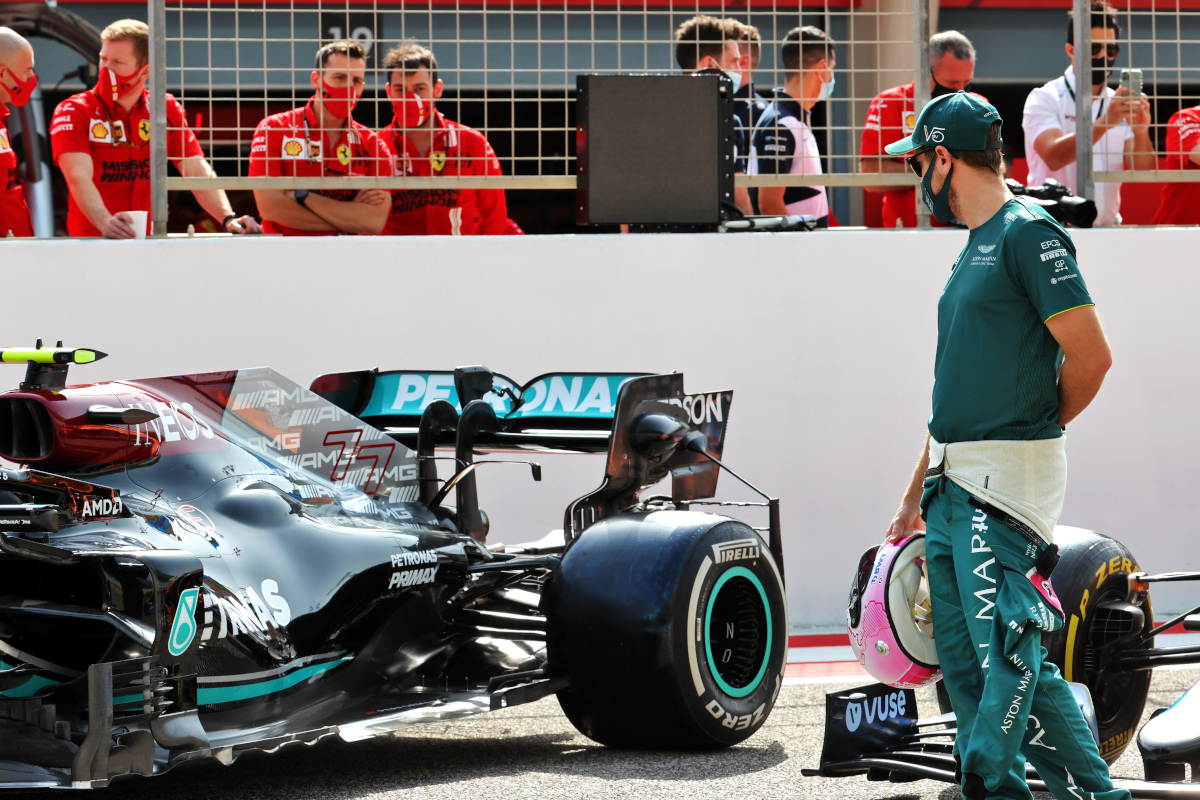 The 33-year-old told AutoHebdo: "I think so. I am not too old yet. And I don't think it's related to age anyway.
"It's more a question of the car and the team. F1 has always been like that, as far back as I can remember. In the last few years, you had to be in a Mercedes to win the title. I'm not telling you anything new.
"I got close at times with Ferrari, but we were never close enough to be in the fight until the last 2-3 races of the season. Winning my first championship was a relief, because you know you can do it. I don't see why not.
"To win, you have to be in it for the long time. If we take Mercedes as an example, we can see that they have laid the foundations for their dominance from 2011-2012 and with the introduction of the new hybrid powertrains, they have taken a long lead.
"F1 is going through a phase of change. Everyone hopes that the gaps will close, you don't want to be on the podium only because the leaders have given up.
"We'll see how F1 evolves in the coming years, but as far as age goes, I think I've got a lot of years left in me."
Follow us on Twitter @Planet_F1 and like our Facebook page.