Sebastian Vettel ends career with Driver of the Day award and an Abu Dhabi regret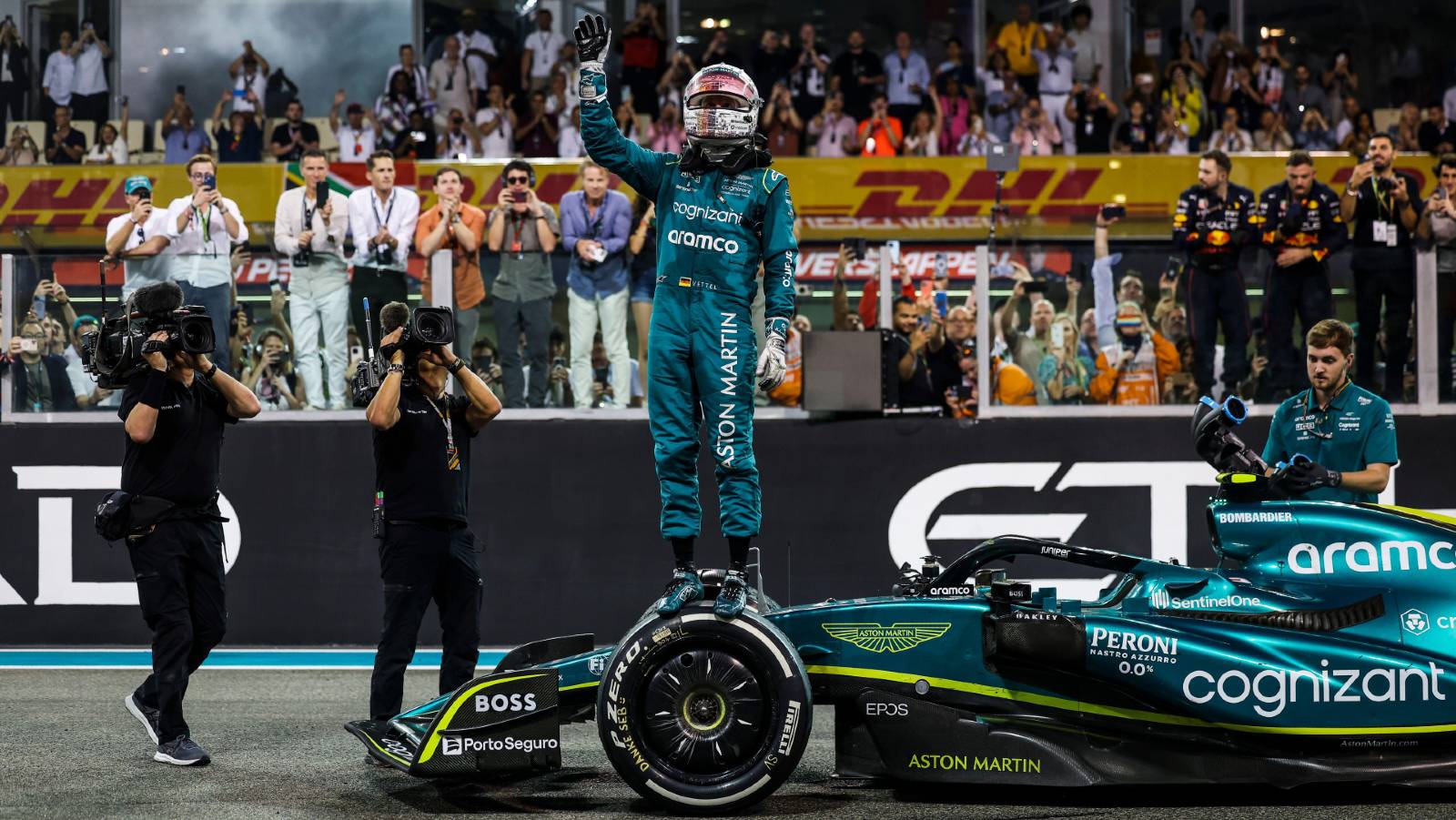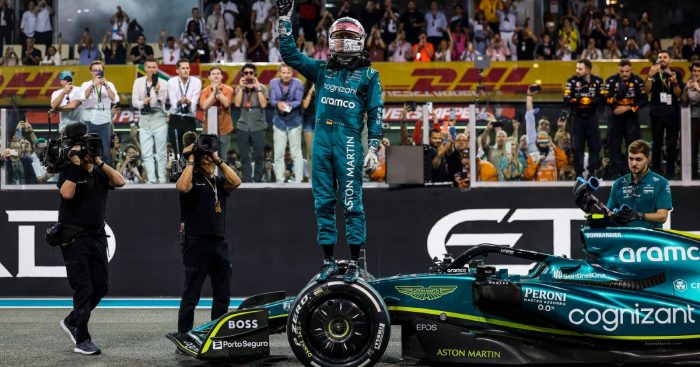 On his 299th and – probably – final F1 start, Sebastian Vettel was voted Driver of the Day as he scored his 3,098th point in the Abu Dhabi Grand Prix.
The German finished 10th at Yas Marina and, ironically, it was the late DNF of his old rival Lewis Hamilton that enabled Vettel to come away with some reward before he heads off into a permanent retirement of his own – barring, of course, a Fernando Alonso-style comeback.
Vettel's fiercely competitive side remained intact right until the end as he chased his former Red Bull team-mate Daniel Ricciardo for ninth place – and afterwards expressed regret that he had not managed to collect an extra point that would have lifted his Aston Martin team above Alfa Romeo into sixth position in the Constructors' Championship.
The 35-year-old spoke to Jenson Button on the grid after performing some donuts in front of the main grandstand, joining podium finishers Max Verstappen, Charles Leclerc and Sergio Perez for the usual parc ferme interviews.
"You know how it is, I wish it would have been a couple more points," said Vettel, who finished just 0.63sec behind Ricciardo and had questioned the one-stop strategy he had been given over team radio during the grand prix.
"But I enjoyed the race. I think it was a bit of a different warm-up today to get into the race but once the lights go off, it's full-on race mode.
"I think we obviously didn't go for maybe the best strategy. So it was a shame because I think we could have turned the Constructors' championship around for us."
Vettel then reflected upon a momentous career which brought 53 wins but only one since the start of 2019, which had led to lengthy deliberations about the right time to call it a day.
"I had a nice battle with Daniel but just couldn't get close enough," he added.
"But I think it was nice also with him to fight the last couple of laps and both of us to finish in the points.
"It's been a big weekend. I feel a bit empty, to be honest. I can only repeat, I think the last two years have been very disappointing from a sporting point of view but very useful and important to me in my life.
"I think it's a huge privilege being in the position we are in and with that comes some responsibility, so I hope to pass on a little bit to the other drivers to carry on some of the good work."
Addressing the crowd, he added: "Thank you for the messages, the letters and all the love in general. I will miss that, but it's been an absolute joy throughout my career."
Read more – Farewell Sebastian Vettel: From F1 villain to a much-loved inspiration