Vettel didn't try to sway Ferrari after axing
Informed by Ferrari that they would not be renewing his contract, Sebastian Vettel says he never tried to "convince" Mattia Binotto to change his mind.
Vettel was told last year, even before the first race of the delayed season, that his services were not required for the 2021 season.
Instead Ferrari, who had handed Charles Leclerc a new long-term contract, decided to sign Carlos Sainz as the Monégasque driver's new team-mate.
The decision came as a surprise to many, especially Vettel, as team boss Binotto had been telling the driver, and the media, that the German was his number one pick.
But when it came down to it, Ferrari decided that a change was in order.
Vettel says he never argued about it after being told of Ferrari's decision.
"I don't need to (understand Ferrari's decision), to be honest, and it doesn't change anything," the four-time World Champion said in an interview with Racer.
"I don't look at it that way. I don't work that way.
"It's fine for me and I completely accept it, and when Mattia told me on the phone, it was clear.
"It wasn't like I was trying to fight back or convince him otherwise – not at all.
"I think very much that if one door shuts another one will open, and obviously it took a bit of time and it raised a lot of questions about which door I want to open.
"It's not that I had all of the teams of choice, but just in terms of what I want to do – more for the future, if I want to stay in Formula 1 or not.
"But obviously I've made my decision and opened the door."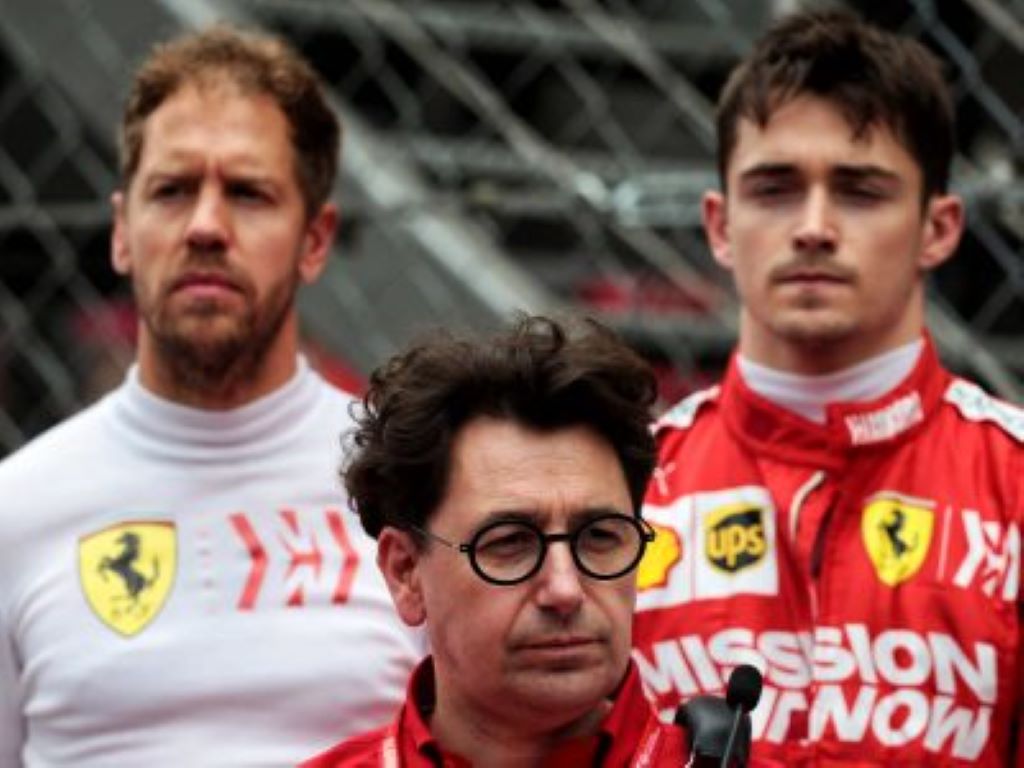 Check out the new 2021 collection on the official Formula 1 store!
Five months later Vettel announced that he had signed with Aston Martin, taking Sergio Perez's race seat.
He did, however, give some consideration to quitting the sport altogether, conceding that the pandemic had him looking at the bigger picture.
But while Vettel doesn't want to still be racing when he is 40, he believes he still has a few years in him.
"Well, that thought process probably is true for all of us, with what happened (with COVID-19) as a number one puts a lot of things in perspective, not just whether you're changing team, or whether you're doing something else," he said.
"I think that's a big contributor.
"I'm quite rational in these things, I look at it, and I don't see myself in Formula 1 when I'm 40. So I will have a couple of years, but we're not looking at 10 more years.
"So I think you need to be aware of that. And after what I've achieved in the sport, there was the time and the room – which I think is fair – to think of what you want to do next. Obviously we know the outcome, and we will see how I get on."
Follow us on Twitter @Planet_F1 and like our Facebook page.