Sebastian Vettel has given his backing to a rumoured Alfa Romeo driver partnership of Kimi Raikkonen and Mick Schumacher for next season.
Speculation from the Formula 1 paddock suggests Alfa Romeo will have two drivers at opposite ends of their careers in their cars for 2021.
By then, Raikkonen will be 41 and the most experienced F1 racer of all time. But Schumacher, son of Michael, the seven-time World Champion, is only just starting out and expected to step up from the F2 championship in which he currently leads the standings.
Vettel has an obvious connection to both men. He was Raikkonen's team-mate at Ferrari for four years from 2015-18, while Vettel followed Schumacher's father Michael as the great F1 hero in Germany – and who was unsurprisingly his own idol.
From his knowledge of the duo, he thinks they would team up well.
"Kimi gets along with everyone," Vettel told Sky Germany on the eve of the Eifel Grand Prix weekend at the Nurburgring, where Mick Schumacher will make his FP1 debut for Alfa Romeo, stepping in for Antonio Giovinazzi.
"Kimi and Mick know each other for some time now. I think it would be a good pairing. I think both can profit and learn from each other."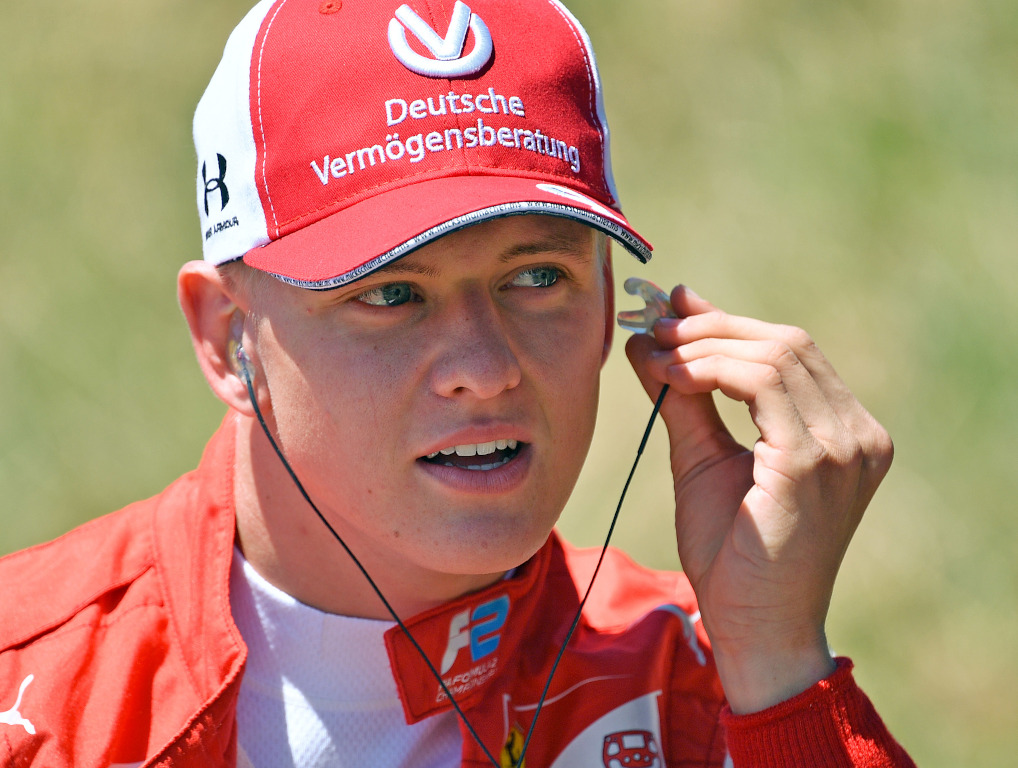 Get your hands on the official Alfa Romeo 2020 collection via the Formula 1 shop
Whether or not that partnership comes to fruition, Vettel, the four-time former World Champion, is in no doubt that Schumacher jnr is ready to take his place in motorsport's most prestigious series.
"He deserves his shot this weekend and hopefully we will see him not only tomorrow but hopefully another Friday this year and then hopefully in a race seat next year," said Vettel of the 21-year-old Ferrari Academy Driver.
"He's having a great season, leading the Formula 2 championship, and I hope he can seal a seat for next year.
"I think he's a great kid, I really like him and I'm sure he will go a long way and do well. This is probably just a sort of kick-off for him."
Besides his driving ability, Vettel is also an admirer of Schumacher as a person – although he hopes his famous name does not attract too much pressure from outside.
"His character is in this sense even more impressive than the results," said Vettel. "I think you should not put too much weight on him. With this attitude, approach, calmness and maturity I believe he will succeed a lot in the next years."
Follow us on Twitter @Planet_F1, like our Facebook page and join us on Instagram!