Vettel, Ferrari not surprised by Leclerc's rise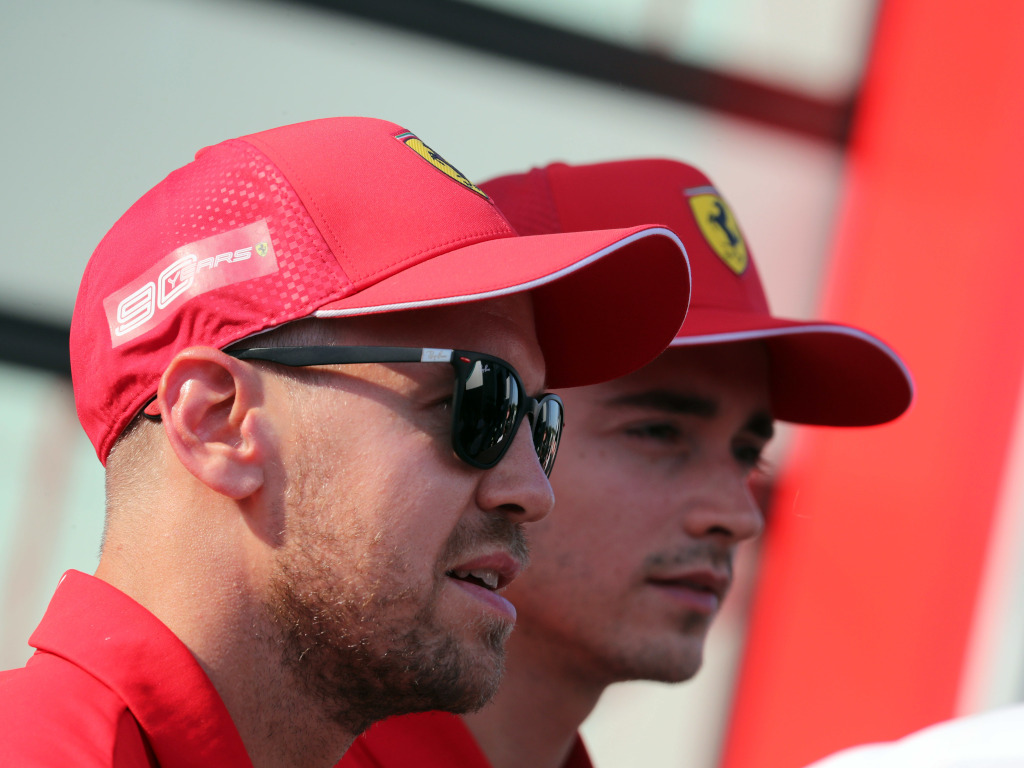 The outside world might be surprised by Charles Leclerc's performances this season, but Sebastian Vettel says Ferrari knew he had the potential.
Leclerc has taken to life at the Scuderia like a duck to water as he has often out-performed his more established team-mate Vettel during his debut season with the Italian outfit.
The Monegasque driver won his maiden F1 race at the Belgian Grand Prix and then followed it up with Ferrari's first win on home soil at Monza since 2009.
The back-to-back wins have seen him move ahead of Vettel in the Drivers' standings and put the German under a bit more pressure.
Vettel, though, says Leclerc's potential was clear to see since his academy days.
"I think it is positive that he has surprised people outside but inside he has been with the Ferrari driver academy for a while," he is quoted as saying by Crash.net.
"It was clear to see that he had a lot of potential and he had a very strong rookie season with Alfa so I think it is good to see that he was right on the pace straightaway.
"From a team point of view I think it is important that we work together not against each other, that seems to work so that is important otherwise it would be a waste of energy. Those are key.
"It was a big weekend for him [in Belgium] even though it was overshadowed by the circumstances and the passing of Anthoine [Hubert]."
Leclerc's victories at Spa and Monza have helped Ferrari to open a handy gap between themselves and third-placed Red Bull in the standings, but both teams are still well adrift of first-placed Mercedes.
For now, Vettel just wants both drivers to "push in the right direction" with the hope that "one day" they can battle it out for top honours.
"We are trying to work together to push the team as our car is not where we want it to be," he said. "We don't have the car or ability to win every race so that is our objective so it serves both of us if we push in the right direction.
"I believe one day we will have that car and then we can fight it out."
Follow us on Twitter @Planet_F1 and like our Facebook page.