Sebastian Vettel: It's not that I hate F1, but the announcement was a weight off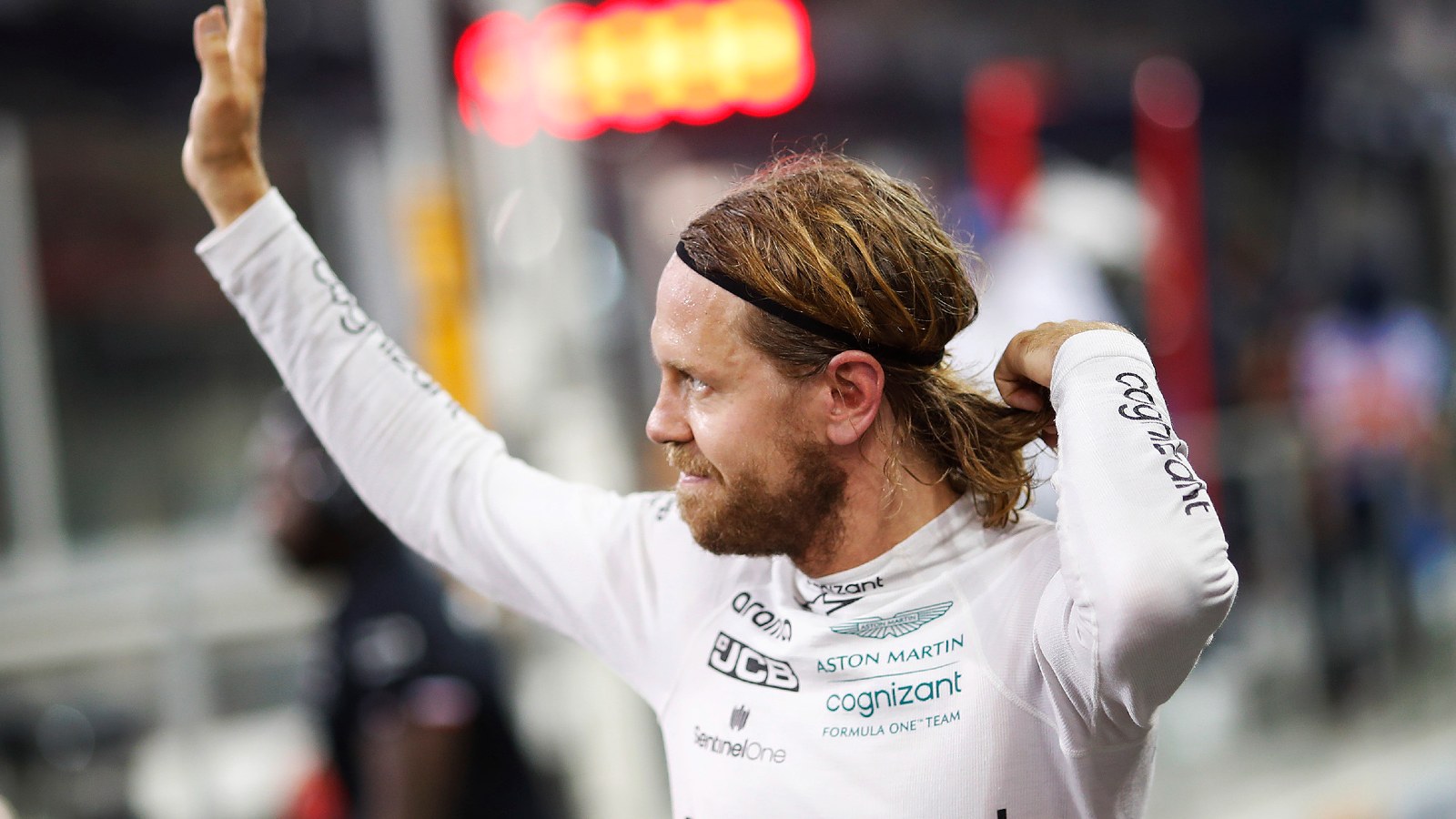 Sebastian Vettel admits his announcement back in late July that he was to retire from Formula 1 at the end of the 2022 season was a "big weight off my shoulders".
Dropped by Ferrari even before the first lap of the pandemic-hit 2020 season, Vettel faced a barrage of questions about his future and whether retirement would be the next step.
He opted against, signing a two-year deal with Aston Martin in the hope of helping elevate the Silverstone-based team up the order.
But it was not to be, Vettel finishing P12 in both his seasons in green and with just one podium to his name, P2 at last year's Azerbaijan Grand Prix.
Said to have made his decision after an Austrian Grand Prix in which he languished at the back of the field, he announced on the eve of the summer break that this season would be his last.
"At the end of the year I want to take some more time to reflect on what I will focus on next," he said at the time. "It is very clear to me that, being a father, I want to spend more time with my family."
He added that his "passion for racing and Formula 1 comes with lots of time spent away from them and takes a lot of energy."
Five months later, now officially retired, Vettel has yet to decide what 2023 holds other than a lot of family time.
Speaking at Sunday night's Autosport Awards, he said he's "not sure what's next for me, but I'm very excited about it.
"It's not that I hate Formula 1, I enjoyed the last couple of races, after the announcement it was a big weight off my shoulders because it's been a whole lot that this sport was in my head.
"I'm very much looking forward to giving the time that I got when I was that age [to my children]. My parents made so much time for me and I want to be there as well."
Vettel was presented with the Gregor Grant Award on Sunday night, recognising his lifetime achievement in motorsport.
The 35-year-old wrapped up his Formula 1 career with a single point, P10 in Abu Dhabi, to bring his career tally to 3098 points.
He also won 53 grands prix, took 57 pole positions and strung together a four-year championship-winning run with Red Bull to sit tied with Alain Prost on the all-time list for World titles won.
Asked what he would miss about racing, the 35-year-old replied: "What I love so much – initially I didn't get it because you're young, but I think the opportunity to work with so many people that are very passionate about what they do.
"I thought 10 years ago, 'that's normal, it's how everybody lives their lives'. But then I found out it's not normal and a lot of people don't have that privilege.
"You have so much motivation from the inside of you coming out and to meet so many skilled men and women along the way and have fun. There's so much that I took from these years."
Sebastian Vettel tipped to return to F1 as a team boss
Despite hanging up his helmet, Sebastian Vettel's former Red Bull bosses reckon Formula 1 hasn't seen the last of him with Christian Horner and Helmut Marko tipping him to one day return in a management role.
"He's a great people person," Horner told the media including PlanetF1. "He understands the value of people and the contribution they make to success. So I'm sure if he chose that path, he would be very good at it."
Marko, having spoken with Vettel about his future, reckons a "a top management position might appeal to him". He even joked that maybe the Ferrari team boss job could be up for grabs.
Ironically that has since been vacated, Ferrari announcing that Mattia Binotto had handed in his resignation effective 31 December 2022.
That has, unfortunately many would say, come to soon for Vettel. Having made it clear he wants family time for now with his wife and three children, there is no chance of him entering the running for the Ferrari job.
But who knows? As Murray Walker would say: "Anything can happen in Formula 1, and it usually does."
Read more: George Russell v Lewis Hamilton: Russell beating Hamilton is not so 'irrelevant'