Vettel assesses start of new Aston Martin chapter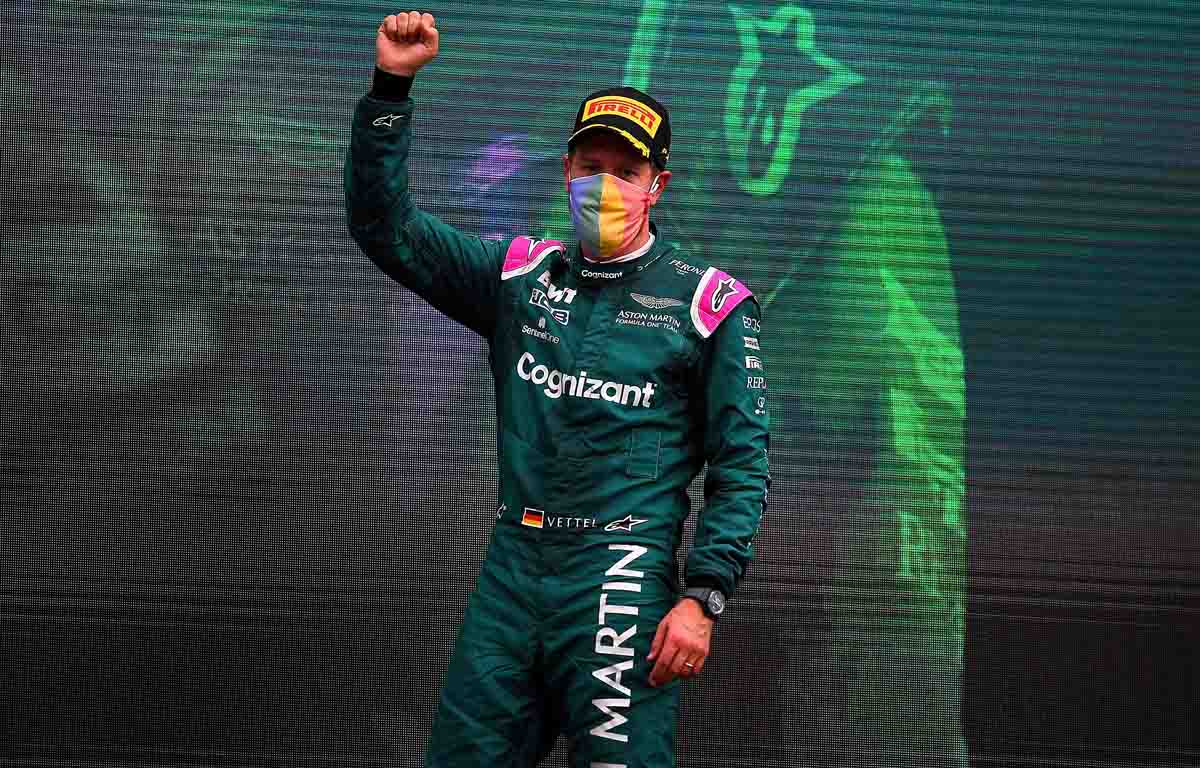 Sebastian Vettel has reflected on a "mixed" start as an Aston Martin driver, and feels F1's technical changes this season have hurt his team more than others.
The four-time World Champion had generally lagged behind team-mate Lance Stroll in the early stages of the season, but he was not the only driver to struggle initially to get to grips with their car after changing teams – along with Fernando Alonso and Daniel Ricciardo having slow starts to the year.
Since then, he's managed to take advantage of chaos in Baku and Hungary to gain two podium finishes – albeit with the latter resulting in his disqualification for failure to provide a sufficient fuel sample to the FIA after the race.
But although he said he had expected more from Aston Martin, he's been philosophical about his season as the teams take their summer break, and admits he isn't sure when he will be able to compete at the front on a regular basis again.
"A mix," Vettel told Gazzetta dello Sport when asked about his season so far.
"We had a difficult start, then things went a bit more in the right direction, maybe we should have obtained some better results, but I think the changes of regulation hit us more than other teams.
"We'll have to take advantage of the opportunities to score points and fight for fifth place in the Constructors'.
Oh, so you're a fan of #F1 are you? Name every World Champion by year in reverse order.

Seb: No problem pic.twitter.com/A0rcaBtxIg

— PlanetF1 (@Planet_F1) August 7, 2021
Check out all the latest Sebastian Vettel/Aston Martin merchandise via the official Formula 1 store
"If I had the possibility to choose, I would still be ahead to fight with the leaders. But now I'm here. Last year the team had a great season, this year less, we're here and we move forward.
"I don't know when the results will arrive. 2022, with the change of regulation, will be a great opportunity for us. But I expect the great teams to keep having an important role."
Vettel's much-talked-about departure from Ferrari left many wondering whether or not he would be able to reach his previous heights as a driver.
While he is continuing to get back to form, he said he departed the Scuderia without any regrets from his time with the team.
"Mistakes have been made, on my part and on the part of the team. I don't have regrets. Life is like that," he said.
"And it would be boring thinking to be able to go back to change the things we don't like, because it's from the things we don't like that we learn. They are the ones that help us to grow."
Additional reporting by Luca Brambilla