Sebastian Vettel will still have an impact at Aston Martin in the years to come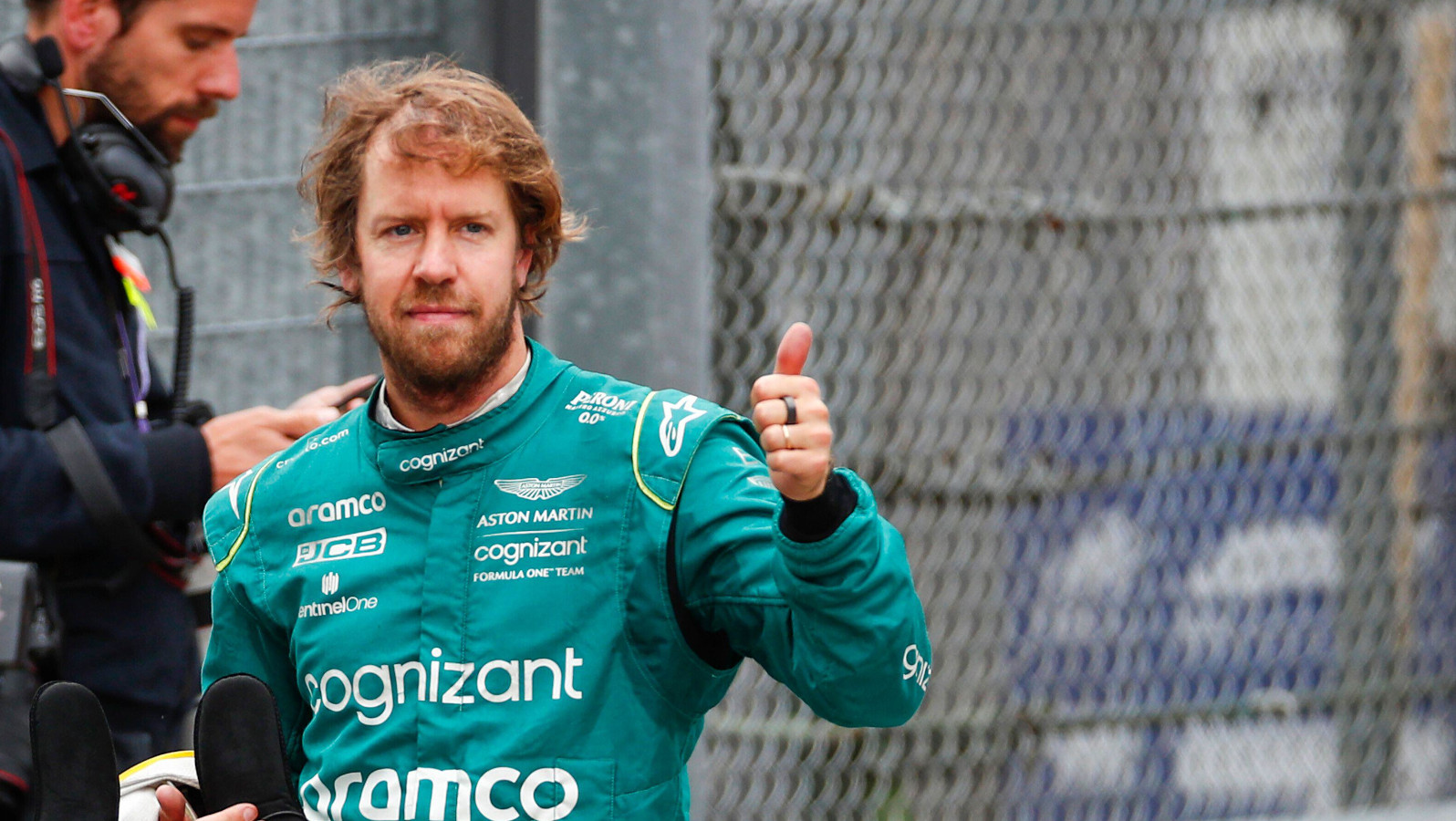 Sebastian Vettel is set to have an impact on Aston Martin's operations long after he has departed the Formula 1 team.
After two seasons with the green team, Vettel has decided to call time on his illustrious career and explore other opportunities away from Formula 1 racing.
Not everyone is convinced that we have seen the last of the four-time World Champion in the sport but, for now at least, Vettel has officially retired following the conclusion of the season finale in Abu Dhabi.
However, even though he will be no longer involved with Aston Martin, he will still be having an impact and influence for years to come.
"He's had a big impact on our team," Tom McCullough, Aston Martin F1's performance director, told reporters earlier this month in São Paulo.
"He came from two big teams with the experience of winning races, winning championships. So, he brought a lot of knowledge to our team, on a lot of small details, on how to operate and how to develop the car and what actually is important. The driver is one of the best sensors.
"We've got some very good tools and software but the driver input is key. He's very motivational, he's a lovely human being, you worked really hard, he pushes everyone in every area. And he's helped us lift our game.
"Unfortunately, we've not quite given him a car good enough for him to challenge further up the grid. But we've definitely learned a lot from him and improved.
"And I think, hopefully in the next few years, we're going to see the results of that."
This doesn't feel like a final goodbye for Sebastian Vettel
Even though Sky Sports F1's Martin Brundle sensed a 'finality' to Vettel's post-race words on the grid in Abu Dhabi, you don't have to look too far to find a pretty big group of notable others that think Vettel is just taking a breather.
Having turned just 35 in July, there is still plenty of time left for him to reignite his F1 racing career. The biggest factor in whether that will happen is not Vettel himself, but whether there is going to be an opportunity available to him in the next few years that can provide adequate motivation.
Continued convergence as a result of stable regulations could turn some teams that are not currently attractive into very realistic and interesting propositions.
Even if Vettel never jumps into a Formula 1 car again, it is currently hard to imagine he won't be involved in the sport in some capacity in the years ahead.
Dr Helmut Marko has already spoken positively of the prospect of Vettel taking over his job and you just know he would also make an absolutely brilliant F1 race director.
If an individual team can't attract Vettel back to Formula 1, then Formula 1 and/or the FIA needs to do everything they can to get him involved again.
He will be a very valuable asset for anyone.
Read more: Sebastian Vettel sensed after Ferrari exit that 'final period' in F1 was looming