Vettel needs to avoid 'rancour' at Aston Martin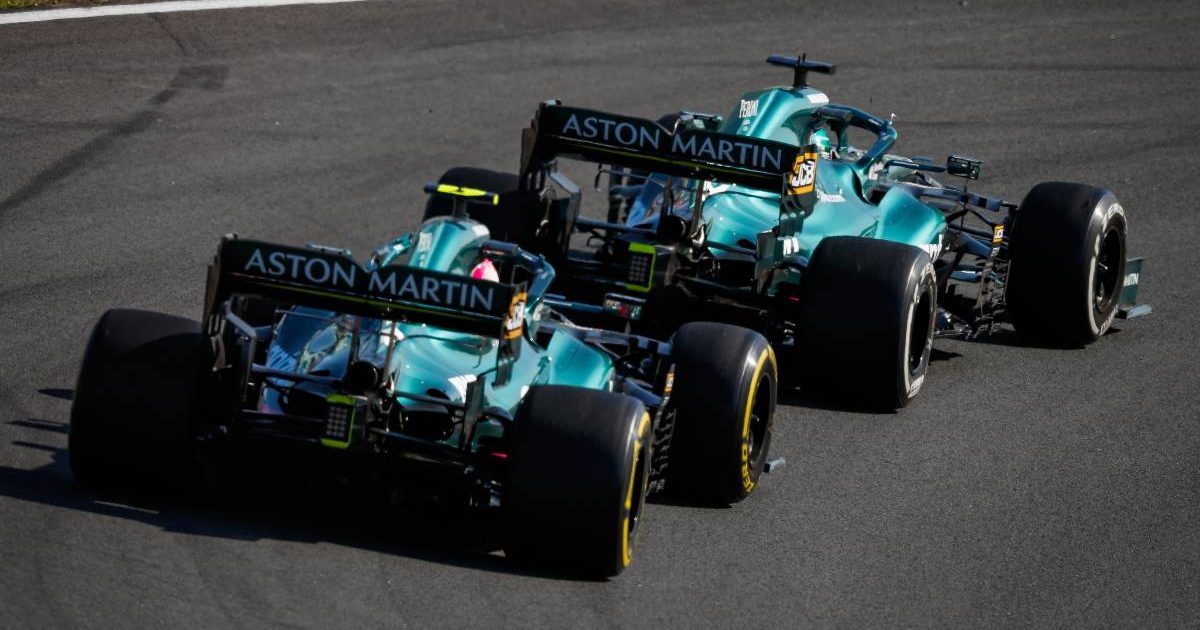 Sebastian Vettel must not let "rancour" creep into his on-track battles with Lance Stroll if he is to make a success of his time at Aston Martin.
That is the view of F1 journalist Mark Hughes, who feels the combination of Vettel and Stroll's father, Lawrence, owner of the Aston Martin team, is "not the most natural fit".
The four-time former World Champion is among the last of this season's crop of drivers to have his future nailed down, recently extending his contract with Aston Martin for a second year.
At the age of 34, it is difficult to work out just how long the German driver might see himself continuing in Formula 1, with his current team firmly in the midfield even though they have ambitions to compete for titles in the next few years.
There have been wide variations in performance from the Silverstone-based outfit this season, on the plus side Vettel bagging second position in Azerbaijan and pushing Esteban Ocon for the win in Hungary before later being disqualified for a fuel infringement.
On the downside, Vettel has also experienced several disappointing races in which he was never even a contender to finish in the points.
Hughes, writing for The Race, thinks Vettel's spell with Aston Martin should ultimately be a positive one – but that the atmosphere needs to be harmonious.
*The offer ends at midnight on September 26 and excludes Netherlands
"Sebastian Vettel is great for F1, great for Aston Martin in its current state of development – and Aston Martin is the ideal place for Vettel given that his stock isn't what it was in his glory years," wrote Hughes.
"His performances in Baku and Hungary – he only lost the latter race to a small pit-stop delay – show he can still deliver the goods.
"But his profile is part of what will make the growth of the team possible. Aston isn't going to get a better combination of performance and profile. Vettel isn't going to get a better team.
"One small area of concern is that his dices with team-mate Lance Stroll have not always been without rancour – Portugal and last weekend at Monza spring to mind – and that needs not to permeate through the team ambience.
"The switched-on intelligence of Vettel and the domineering boss persona of Stroll are not the most natural fit, but so long as they can each fully appreciate what the other is bringing and find workable parameters to work between, it should all be good.
"Whatever Seb was holding out for in leaving things so late, he was in a strong negotiating position given there were no obvious alternatives left. A recall for Nico Hulkenberg probably wouldn't have given the profile Stroll Snr is looking for."
Concern for inconsistent Aston Martin
With Lance Stroll and Sebastian Vettel finishing P7 and P12, Aston Martin didn't have a brilliant race weekend.