Vettel labels it 'a joke' to award points at Spa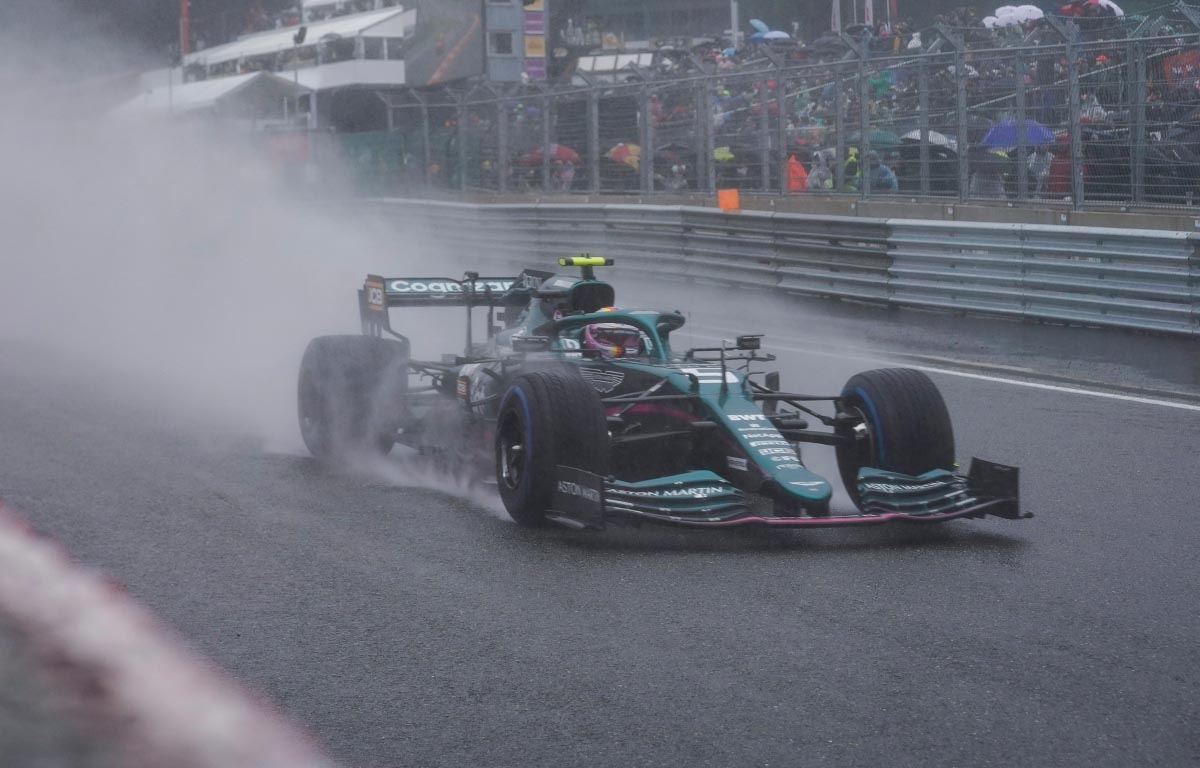 After only completing a couple of laps behind the Safety Car, Sebastian Vettel has branded it "a joke" that any points were awarded at the Belgian Grand Prix.
A minimum of two laps need to be completed in a race to officially have a classification at the end of it. Two laps were run behind the Safety Car as the FIA looked to get the race on, but the top 10 drivers were awarded half points on the day.
Although Vettel was a beneficiary of this outcome, having qualified a season-best P5 on the grid, he felt that seeing drivers rewarded based on their qualifying laps alone was unworthy of being given World Championship points.
"It's a bit of a joke, no? That's a joke," Vettel told reporters after the race.
"If you want to get a reward for qualifying, you should get points for qualifying. What did we do today [to earn the points]? I don't know."
Lewis Hamilton was also vocal on how the 'race' unfolded. He would have liked to have seen the race postponed until Monday instead and, while he saluted the commitment of the fans in Belgium, he feels they should receive a refund for only seeing a couple of parade laps – adding that "money talks", and hinted that the laps took place behind the Safety Car to fulfil the requirements needed to race.
Ultimately, though, the weather got the better of the grand prix on Sunday.
Message to the FIA:#BelgianGP 🇧🇪 #F1 pic.twitter.com/YGrtD8qz33

— PlanetF1 (@Planet_F1) August 29, 2021
Check out all the latest Sebastian Vettel/Aston Martin merchandise via the official Formula 1 store
The consensus up and down the grid was that seeing anything while out on track was almost impossible, and the drivers lined up squarely behind the FIA's decision to not race, even though it would have been a tough call.
From the point of view of the Aston Martin driver, he was well up the field and still had problems with where to place his car while on the road.
"I was in P5 and I struggled to see," said the four-time World Champion. "I had to really make sure I don't miss where Daniel [Ricciardo in front] was.
"You see the [rain] light very late, a lot of spray. I presume further back it just got worse. There was more rain coming when we went out, could feel that as well.
"I think the priority is always that we're safe, tough decisions today, not easy hanging in there for that long and letting the people wait. But probably the right decision, it was getting darker."