Vettel convinced Bahrain blunder won't happen again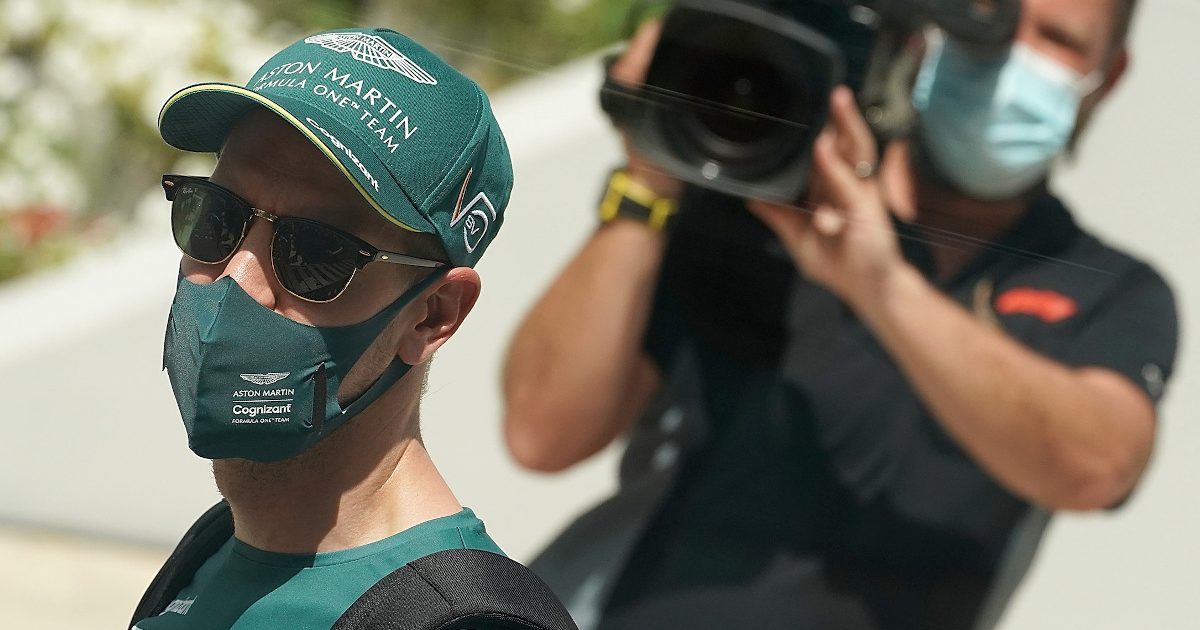 Crashing into the back of Esteban Ocon on his Aston Martin debut, Sebastian Vettel says he has learned from his mistake and that it "won't happen again".
Vettel's first race with his new team, the Bahrain Grand Prix, was anything but the confidence boost that the German and his fans had wanted.
He qualified down in 18th place only to be sent to the back of the grid for a yellow flag infringement.
Trying to recover positions in the grand prix, but still outside the points, he drove into the back of Ocon's Alpine and immediately blamed the Frenchman for changing his line.
The stewards, however, put the blame squarely on Vettel's shoulders and hit him with a 10-second penalty. He finished P15, second last.
He picked up five penalty points for the two incidents.
"I think frustration is the wrong word because frustration doesn't lead to anything," Vettel explained when asked about his Bahrain error in the build up to the Emilia Romagna Grand Prix.
"The key is that I understand what happened and I think I did. You try to learn from it.
"I am quite sure it won't happen again but as you said, obviously, going forwards, there are always things you can learn from your mistakes and what mistakes other people are making.
"But for sure, the target is to have clean races and not to have anything interrupting that.
"I think that's the expectation I set of myself and, well, the level I want to be at doesn't excuse things like this happening."
Check out all the latest Sebastian Vettel/Aston Martin merchandise via the official Formula 1 store
Seb chatting with @LewisHamilton after the press conference, today 😊

According to @lawrobarretto, they spent a few minutes chatting before heading to more interviews.

📸 @xswagmasta #ImolaGP 🇮🇹 #Vettel pic.twitter.com/wvw96o3TwE

— Sebastian Vettel #5 (@sebvettelnews) April 15, 2021
But while some pundits believe his Bahrain debut won't have made life easier for the 34-year-old with his Aston Martin colleagues, Vettel says the team spirit is "great".
"The team is great, and the spirit is great in the team," he said.
"I am willing to put everything in that I can to try and understand, try and help, and try and have a better race this weekend.
"I think we are well prepared and we will see what we get. I think we learned a little bit about our car, to understand a bit more where it wants to be and try to take it from there.
"Obviously, we are not quite where we expected or wanted to be but it is what it is now. We have to tackle it bit by bit and take one step at a time. It feels like what we are doing."
Follow us on Twitter @Planet_F1 and like our Facebook page.