Vettel must visit stewards before Bahrain GP start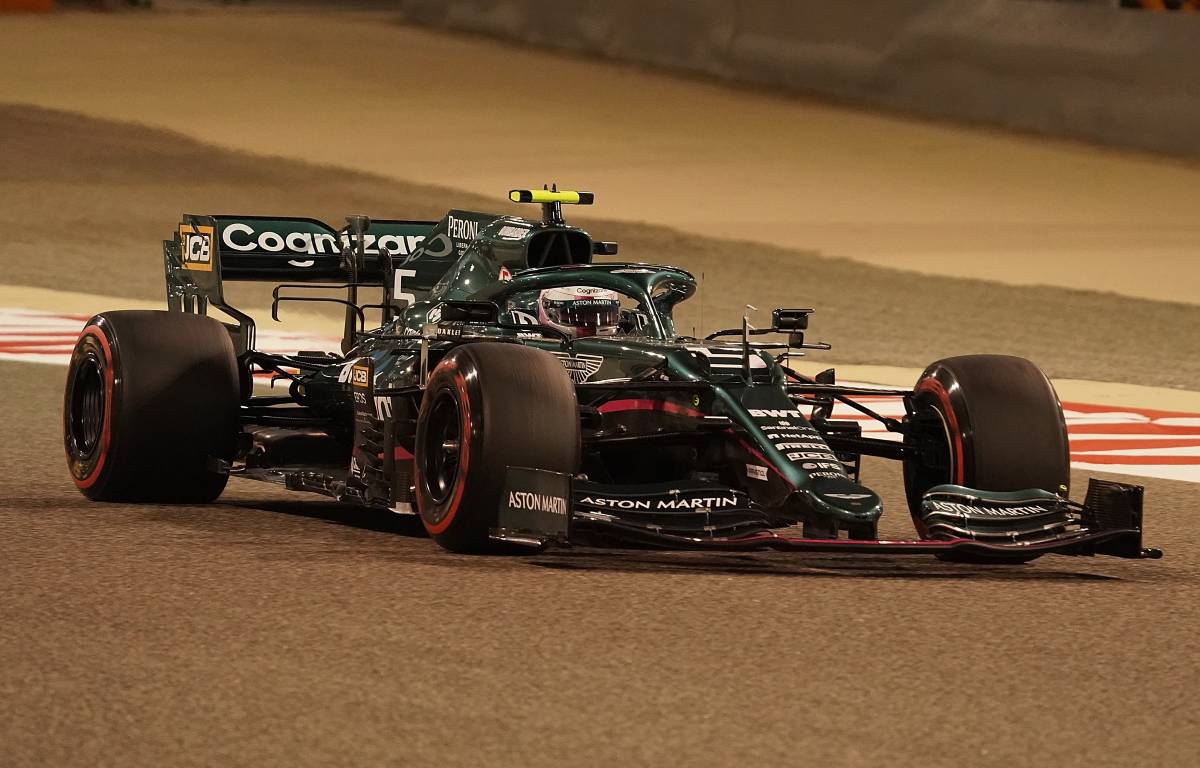 Sebastian Vettel will need to visit the stewards before the Bahrain Grand Prix after being suspected of failing to respect double waved yellow flags during qualifying.
In his first qualifying session for Aston Martin, Vettel ended up "upset and angry" as he exited in Q1, setting only the 18th fastest time.
Although he has struggled to get to grips with his new car, the reason for the four-time former World Champion's unhappiness was that yellow flags had ruined his final run.
That lap had been badly compromised by two separate incidents, involving Nikita Mazepin's Haas at turn one and, ironically, Carlos Sainz – who took Vettel's place at Ferrari – when he temporarily lost power at turn eight.
Originally, it appeared the stewards had given every driver a clean bill of health regarding their reactions to the yellow flags. But now, it seems, not so in Vettel's case.
He will have to see the stewards at 13:30 local time on Sunday – four-and-a-half hours before the start of the race – along with a team representative for "allegedly non-respecting" double yellow flags at turn one where Mazepin had spun.
It is the latest setback in a troubled start Vettel has endured with his new team, for he had found himself "100 laps short" of the track time he needed after pre-season testing when two of his three sessions were affected by problems with the car.
New subscribers to F1 TV Pro can watch the Bahrain Grand Prix for free with a seven-day trial. Sign up here! Please check to see if F1 TV Pro is available in your country.
We gave it everything but we've got some work to do tomorrow. 👊#BahrainGP #Quali pic.twitter.com/Ah7agDb9km

— Aston Martin Cognizant F1 Team (@AstonMartinF1) March 27, 2021
"Certainly I think there was potential to be a lot faster," the German told Sky F1. "We just made it across the (chequered) flag, had the issue obviously with the yellow flags during the lap so that made it a little bit impossible to come back.
"But it is what it is now and we'll see what we can do tomorrow.
"I'm learning, I think the quali was good and it felt positive. Obviously I only got a lap and a half. I think we still have a lot of work ahead of us. We would have hoped for a better start, but it's what it is and hopefully we will have a good race tomorrow.
"If I panic now, would it help? Or if I was really upset? For sure I'm upset and angry that it wasn't our fault, in a way, not to make it through, but we have to take it and do what we can preparing for tomorrow."
The 33-year-old added on Sky Italy: "It's obviously disappointing because I think the car was a lot better in qualifying. We changed some things and it seemed like they would make a huge difference but we haven't been able to prove that. So it will remain a secret until tomorrow.
"Until now for the whole weekend we haven't been very fast, so it will be difficult but for sure we will be able to gain some positions."
One positive for Vettel was that his team-mate Lance Stroll made it through to Q3 and will start from P10, suggesting fears that Aston Martin have fallen a long way back from last year, when they were known as Racing Point, may be misplaced.
Additional reporting by Luca Brambilla
Follow us on Twitter @Planet_F1 and like our Facebook page