Vettel: Max, Stroll 'got really lucky' with Baku crashes
Sebastian Vettel believes Max Verstappen and Lance Stroll "got really lucky" with where their Baku pits-straight crashes happened.
The four-time former World Champion was relieved the two high-speed accidents during the Azerbaijan Grand Prix, caused by tyre failures, did not occur closer to the pit-lane entry.
Vettel's team-mate, Stroll, was first to crash because of a rear left blowout, his Aston Martin smashing into the wall to the left of the circuit some distance before reaching the pits.
Verstappen, meanwhile, had passed the pit-lane entry and was opposite the garages when his Red Bull hurtled into the barrier on the other side of the track as a result of a similar tyre failure.
Both drivers escaped unharmed. But Vettel feared the consequences could have been a lot worse had either of the incidents happened somewhere in the middle of where they did.
That is because, at one of the fastest points on the circuit, the pit-lane entrance on the left is separated by a barrier that slants towards the circuit as the drivers approach it.
"I think both of them, Lance and Max, got really lucky," Vettel told Channel 4. "If this happens at pit entry, we're looking at a different incident.
"I think we got lucky with both incidents. But that mustn't happen, absolute no-go."
Check out all the latest Sebastian Vettel/Aston Martin merchandise via the official Formula 1 store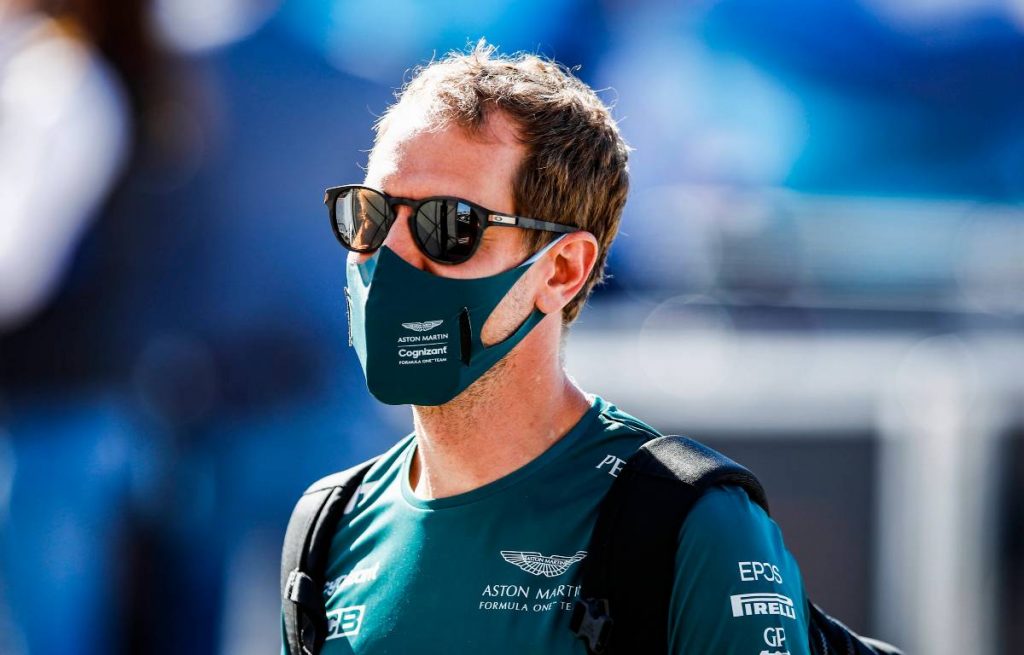 Lando Norris, who received a grid penalty for choosing not to enter the pit lane at high speed when qualifying had just been red-flagged, said he does not feel the barrier is completely safe but is unsure what can be done about it.
"I don't know if they can move the whole thing to the left and there's more space to come into the pit lane or something," said the McLaren driver.
"But unless something is very different I don't think there are many ways to make it 100% safe either.
"There's always something which isn't going to be perfect. I don't think it's a problem, I don't think much needs to change, to be honest. But I'm not the best guy for thinking of these kind of things, that's not my job."
Follow us on Twitter @Planet_F1, like our Facebook page and join us on Instagram!