Hungary DQ still feels 'very bitter' for Vettel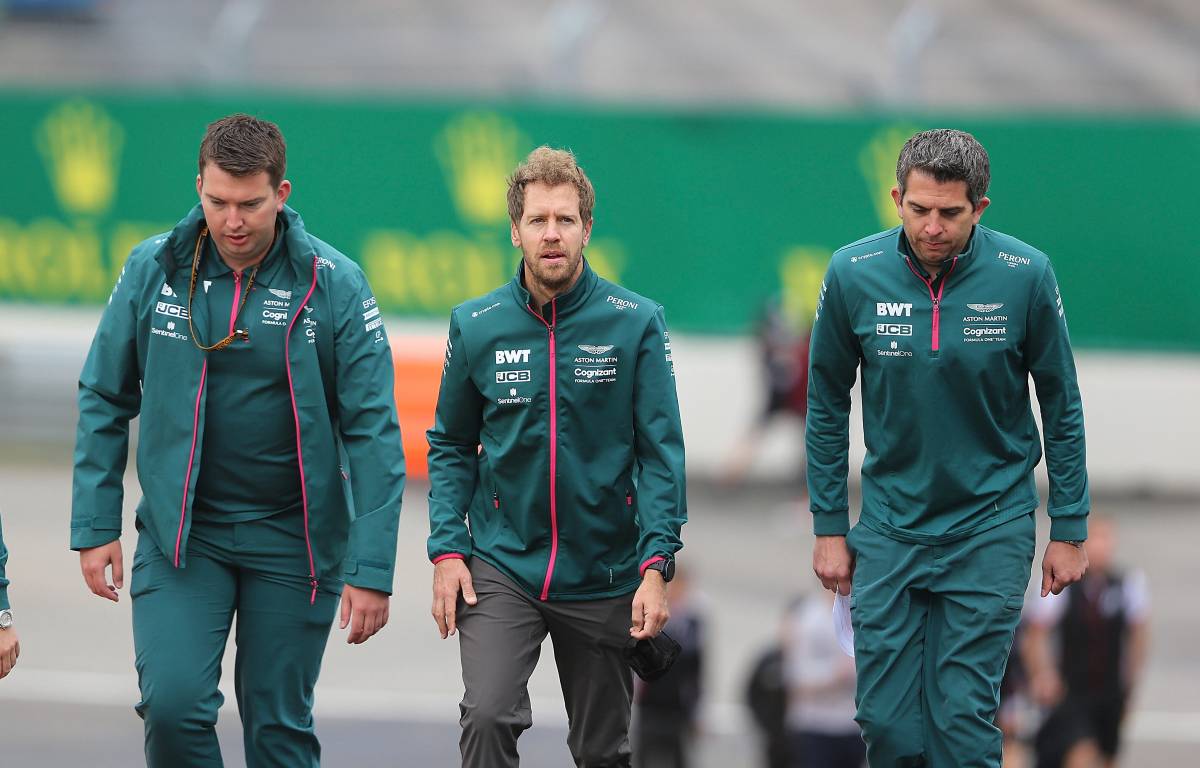 Sebastian Vettel has admitted his disqualification from second place at the Hungarian Grand Prix still feels "very bitter".
The four-time former World Champion thought he had collected 18 runner-up points for the second time since joining Aston Martin for this season, previously having done so in Azerbaijan.
But after chasing shock winner Esteban Ocon within a couple of seconds for the vast majority of the race at the Hungaroring, and participating in the podium ceremony, Vettel was later hit by a sting in the tail.
The FIA reported to the stewards that a sufficient fuel sample could not be taken from the German's car and he was duly disqualified. Aston Martin launched an appeal process to try and get the decision reversed but were unsuccessful.
Speaking on media day for the Belgian Grand Prix, Vettel said the episode had left a "bad taste".
"It's very bitter because I think first, we did not have an advantage," said Vettel, quoted by Formula 1's official website.
"Second, there was no intention, or no way we could actually explain that too little fuel was in the car.
"So something happened over the course of the race, I don't know, a leakage or something, that the fuel simply wasn't there anymore.
"I think it was the last lap, we found out something might not be right and we were very surprised when the fuel wasn't in the car.
"It's very bitter but those are the rules, so we have to accept and carry on. It was a very big day, also big points for us, but we obviously have lots of races left and we'll try to squeeze some points in those."
Welcome back, boys. 💚 pic.twitter.com/GHqFRzfs0s

— Aston Martin Cognizant F1 Team (@AstonMartinF1) August 26, 2021
Asked if it had been the first time he had experienced a situation like that in his career, Vettel said: "Probably, yes. I don't remember… I mean, for me, I was on the podium, I had the hype of the race. It's just really afterwards you're not allowed to take the reward, as in the trophy, the points, so I think that's the big disappointment.
"But in the moment, obviously I was there and I had the emotions and it was a great day. You look back and you have nice memories, but a bit of a bad taste left knowing you got disqualified."
The DQ meant rather than being 10th in the Drivers' Championship, just two points behind Daniel Ricciardo and Pierre Gasly, Vettel is 12th, while Aston Martin would have been two points adrift of sixth-placed AlphaTauri instead of 20.
"It's a large hit," said Vettel. "But you never know when the next opportunity is and we have to be there to take it.
"I think we have a lot of races this year, it's a bit unclear how many, but we will get our chances and hopefully we can use them."