Vettel 'should have been well inside the points'
Sebastian Vettel said he was "very disappointed" to have not finished the British Grand Prix after spinning, damaging his car and plummeting down the field.
After an early jostle with long-time sparring partner Fernando Alonso, he spun on the exit of Luffield after the race restarted following Lewis Hamilton and Max Verstappen's crash.
Vettel had tried to pass the Alpine but got a snap of oversteer, which sent him skidding towards the old pit lane, and relegated him to the back of the pack in the process.
He could not make his way back through the pack for the majority of the race and, after suffering overheating in his engine, the four-time World Champion was forced to retire – which he described as a missed opportunity on a day where a big points haul was possible.
"The weekend was looking promising and, without all the problems, I should have finished well inside the points," Vettel said in Aston Martin's official debrief after the race.
"I am very disappointed to lose the car in a wheel-to-wheel battle with Fernando. I am not sure exactly what happened, but I misjudged it, lost grip, and spun. After that, I was right at the back. In the end we did not finish the race because the team retired the car with a cooling issue."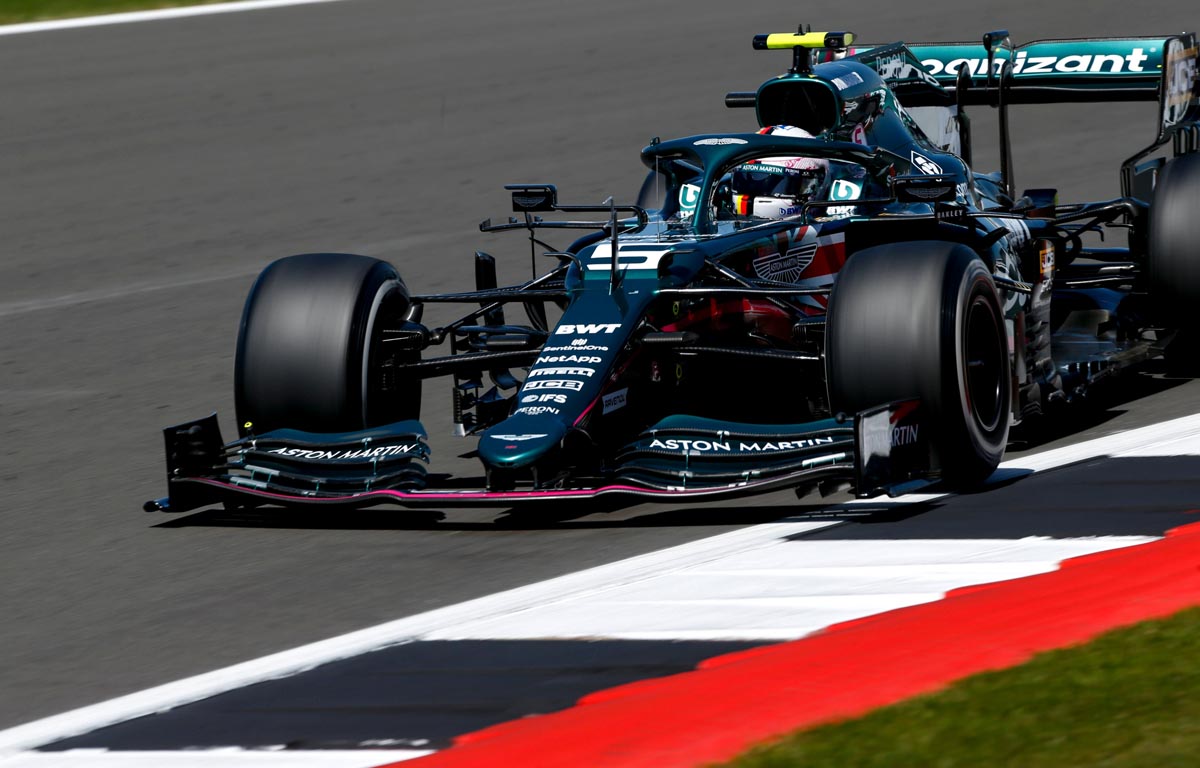 Check out all the latest Sebastian Vettel/Aston Martin merchandise via the official Formula 1 store
Vettel's Aston Martin team-mate Lance Stroll fared rather better on Sunday, making the biggest improvement of any driver as he rose from P14 to a P8 finish around Silverstone.
He pointed to sprint qualifying possibly leading to less variation in race strategies at the start, but he hopes to be able to use that to his advantage in the future, after making up places at both race starts.
"I am really happy with my race because we were able to turn around a tricky start to the weekend by finishing in P8 and scoring four points," said the Canadian.
"We have been working to find the right car balance and we had a breakthrough today, which is a great credit to the team and all the effort everyone has put in. The key to the race was making two strong starts either side of the red flag, where we gained several places each time.
"The strategies were quite similar for the whole grid, making overtaking more tricky, but those starts set us up for a good race. The new format has been a challenge for everyone this weekend, but I think there are positives and we can learn how to maximise the other events with sprints."