Vettel calls for brake changes after inhaling carbon dust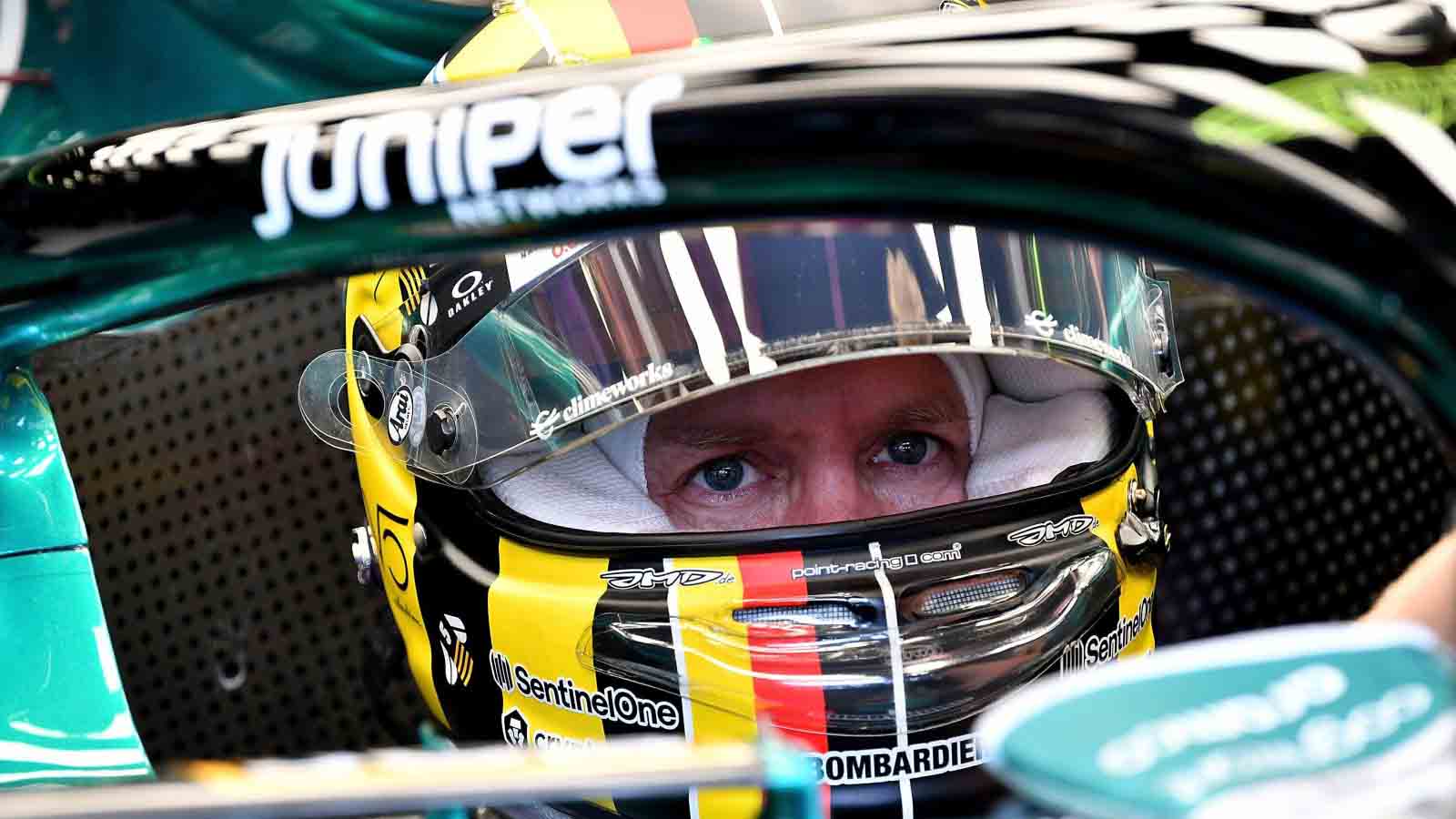 Sebastian Vettel has called upon the FIA to make changes to where the brake ducts sit on the cars, after breathing in carbon dust in Austria.
The Aston Martin driver appeared for his post-race media duties with his race overalls and the skin on his face visibly darker after being covered with brake dust during the Austrian Grand Prix.
When asked by Sky F1 about his appearance and whether or not all is okay in his AMR22, he responded: "To be honest with you, that's something I think they need to work on because you know, where the design of the brake ducts [is] this year, the front axle is blowing all the brake dust into our faces – and it's not good.
"Obviously, carbon dust is not really something healthy to breathe in. So I hope the FIA looks into this very soon because it's pointless and easy to change."
Vettel's weekend overall was one to forget for the four-time World Champion, after qualifying last of the 20 runners on Friday, not finishing sprint qualifying on Saturday and colliding with Pierre Gasly during the race, sending the four-time World Champion into a spin and ruining his chances of making further improvements in the race.
Sebsteban? Vocon?

Whatever it is, we're here for it. 🥰 #F1 #AustrianGP pic.twitter.com/FqDL6hddlU

— Aston Martin Aramco Cognizant F1 Team (@AstonMartinF1) July 10, 2022
Gasly was given a five-second penalty after he was found to be at fault for their crash, but Vettel wasn't fully sure of the extent of the damage his Aston Martin had after his collision.
"I don't know," he said. "The floor did look a bit damaged, I had a piece that I hit with the front wing, I guess in that one, some debris that landed on my car.
"I don't know, we need to have a look, but obviously not a good day."
Track limits were also a hot-button issue during the race weekend, with the white lines being strictly policed around the Red Bull Ring.
A heap of warnings were given throughout proceedings on Sunday as the drivers pushed beyond the limits of the circuit on too many occasions, with the likes of Lando Norris being given a time penalty for doing so.
Vettel was made aware that he too received a five-second penalty after the race, which dropped him back to 17th and last of the finishers on the road in the final standings, and he was left bemused at that development.
"I had three [strikes], and I didn't get a warning," he said. "So I don't know how I can get a penalty if I don't get a warning because I had three strikes, that was what I was told until the last lap, and then it goes to five. It's a bit strange."