Vettel: 'Times have changed and we can't duck anymore'
Sebastian Vettel says F1 drivers these days have to "take a stand" on issues outside of F1 and can't hide "behind the curtain of performance".
Vettel has been something of an activist this season on issues such as LGBTQ+ rights and the climate crisis, with him wearing rainbow clothing in Hungary, cleaning up litter at Silverstone and generally being much more vocal about what he believes in.
His actions have been praised by Lewis Hamilton, also known for his activism, with the 36-year-old saying that he's "incredibly proud" of the German.
"He's discovered things that he's passionate about and speaking about them, and he's not shying away from it," said the Mercedes man.
"With the older generation, when we get to our age, we have more empathy. He's got a family, he's thinking about the future of his kids and the planet.
"He's obviously trying to be a beacon of light for those kids and for the kids that support him. We speak often, and we talk on these topics."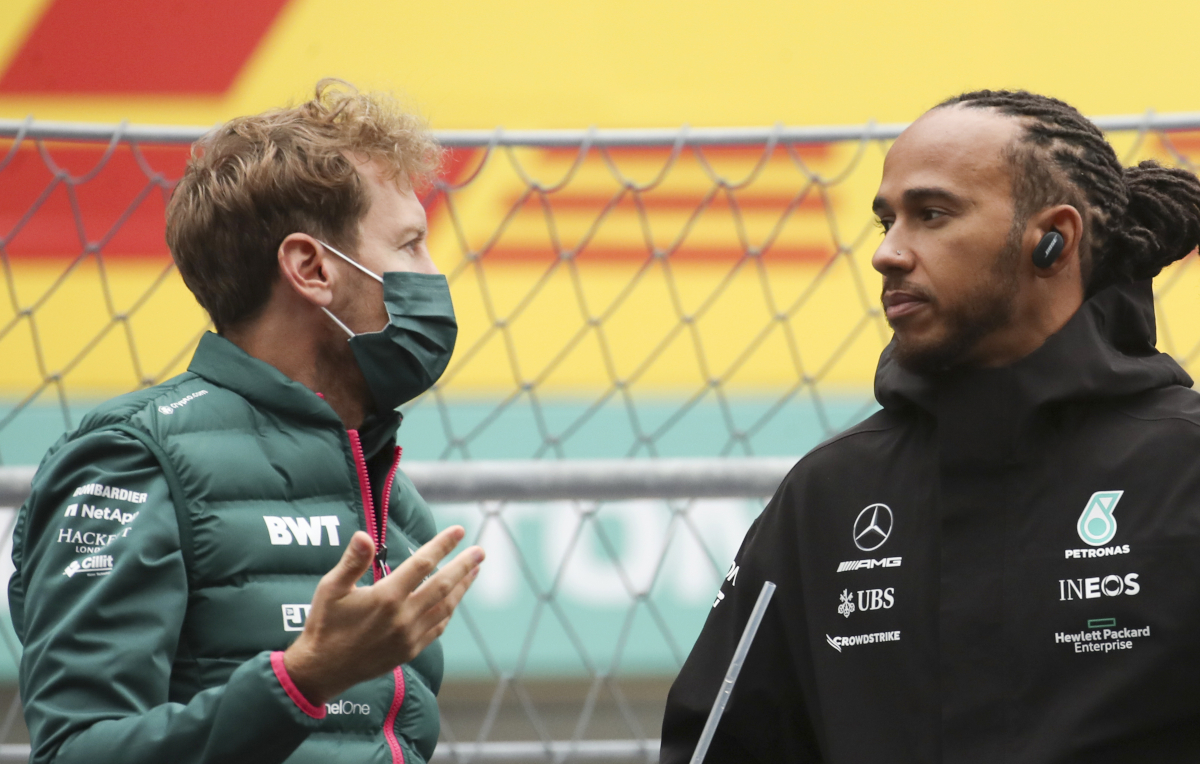 Both drivers have been on the Formula 1 grid for well over a decade now and are these days more outspoken in expressing their beliefs than they were when they were younger.
Vettel feels that "times have changed" and that drivers have something of a responsibility to draw attention to issues outside of F1 these days rather than staying quiet and hiding behind their sporting performances.
"Times have changed and we cannot duck anymore. We cannot hide anymore behind the curtain of performance and professional interest," the Aston Martin driver told the New York Times.
"It cannot just be about how many points you collect, how many races you win, how many goals you score. There are certain things in all our lives that are bigger than that and more important, and we have to take a stand.
"If you look at the bigger picture, there's a certain responsibility we have as Formula 1 when we go to different places in the world and we set up these huge events which bring massive excitement. We cannot just go there, do our show, and then leave everything else behind.
"To ensure that nothing is left behind, we need to be ready to take a little bit of our margin off and invest into those things because they do come at a cost."
Sebastian Vettel's 6am hospital visit to Romain Grosjean
Romain Grosjean reveals that Sebastian Vettel was the first person to visit him in hospital after his crash at the Bahrain GP.