Vettel: If I didn't look, we'd crash again
Sebastian Vettel intends having a word with Charles Leclerc as he feels his team-mate came too close to causing a crash between the two in Bahrain.
Sunday night's race at the Sakhir circuit got off to a terrifying start as Romain Grosjean crashed heavily on the opening lap, bringing out the red flags.
The race restarted with a standing start with Vettel lining up tenth with his team-mate, Leclerc, P12.
The Monégasque driver immediately attacked, squeezing up the inside of Vettel who was annoyed with his team-mate's antics.
He told Ferrari on the radio: "Not again! He can't just do that as if I wasn't there. It's the same as Austria, seriously.
"I should've crashed, maybe it was the better option. All morning we talk about giving room."
Later explaining his rant, Vettel reckons if he had not taken avoiding action, which cost him positions, his team-mate would have taken them both out of the grand prix.
"I lost ground at the start because I have been very considerate of Charles," he told Sky Germany.
"I don't think that angle is normally possible unless I open the door so much to make it possible.
"I got a little annoyed because it was unnecessary. But okay.
"I lost a lot of positions after that and then you saw we had our difficulties."
The German intends having a chat with his team-mate about the incident.
"Yes, I will talk to him," he said. "At the end it is the same as in Austria and if I don't look, we'd crash again."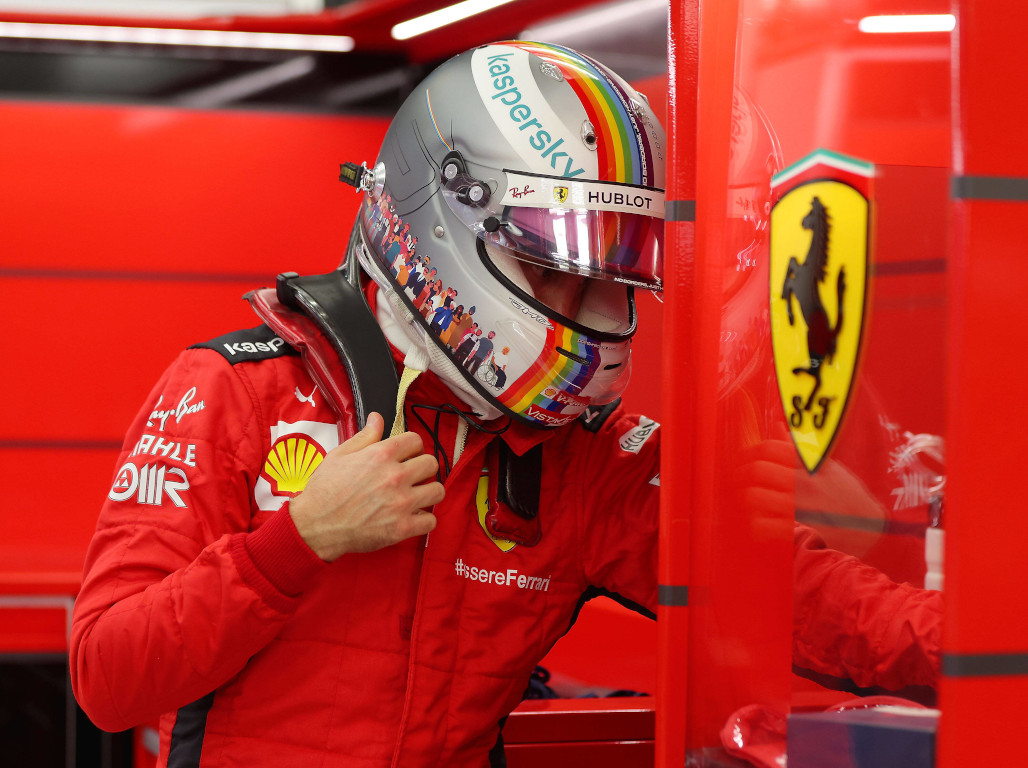 Get your hands on the official Ferrari 2020 collection via the Formula 1 store
Vettel finished the grand prix in 13th place while Leclerc scored a single point in P10.
The race, though, was marred by Grosjean's crash.
The Haas driver was lucky to walk away with nothing more than burns to his hands and feet after his VF-20 split in half on impact and burst into flames.
The drivers waited an hour and a half for the restart in which Vettel did his best not to look at the crash footage that was being repeated on the television feed.
"I didn't really look at the pictures (Romain), I think that was good not to," Vettel said.
"Maybe in that aspect it was good to start again. We have to review if we could install the guardrails in a different angle and why the car was directly on fire like that.
"It was not easy. The most important news is that Romain is fine so far. We saw how he got out of the car which is a almost miracle. I really hope he is doing fine."
Follow us on Twitter @Planet_F1 and like our Facebook page.