Deadline for Vettel contract renewal 'not far off'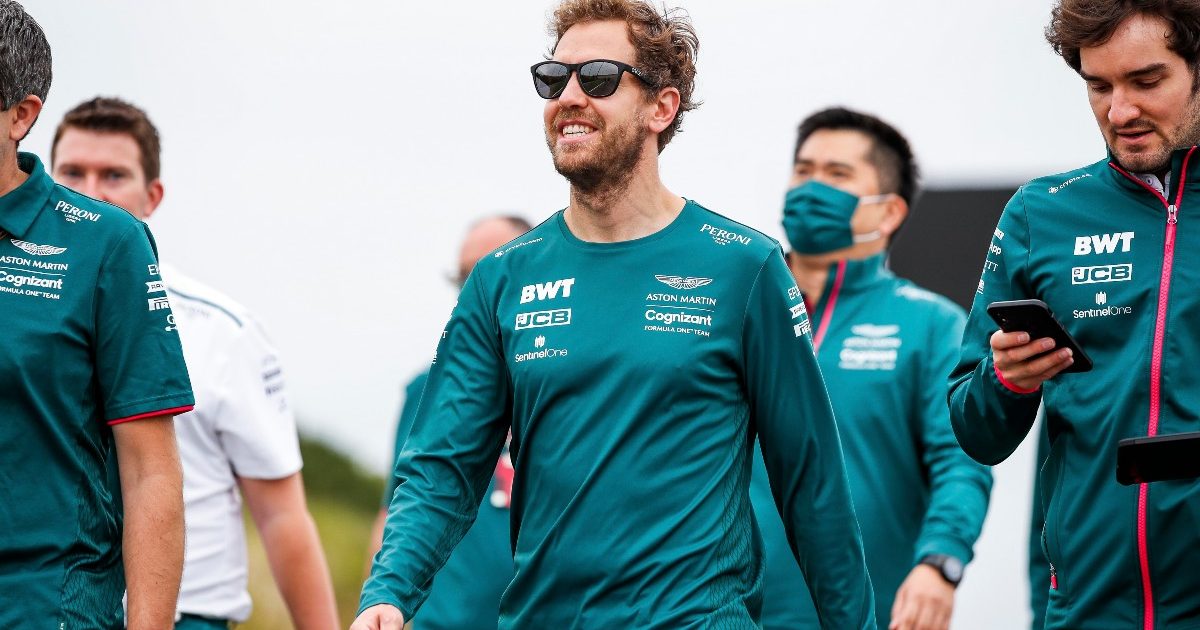 Otmar Szafnauer has stated that the deadline for renewing Sebastian Vettel's contract is now "not far off".
The four-time World Champion joined Aston Martin for the 2021 campaign after Ferrari opted to replace him with Carlos Sainz this year.
He signed what has been described as a "one plus one" contract; an initial one-year deal with the option to extend it for another.
It is widely expected that that option will be activated, ensuring the driver stays with the team for the 2022 season at the least.
Indeed, when asked in Zandvoort about whether he had a contract secured for next season, Vettel was confident that he does.
"Yes, I think so," he said.
"I'm not following the driver market that much now. As far as my position is concerned, everything is clear so far."
Pressed as to whether he has a contract for next season, he replied: "I think so."
You think? "I know, yes," he said with a smile.
Speaking to the press about the German's situation, Szafnauer revealed that the deadline for such a decision to be made is getting close and that an announcement will therefore probably be made fairly soon.
"We have a process that we go through in our contracts," said the Aston Martin team boss.
"Although I don't like to speak about the details, there are certain timing milestones and those are coming up within the next couple of weeks and once we pass those I'm sure we will make the requisite announcements.
"Without going into details that we don't speak about, it's nothing complicated and it's not conditional upon anything. It's just timing in the contract as to when we have to have the negotiations signed and move on. It's that simple.
"It's just a time window when the two of us discuss the future. There is a window and a deadline and that is not far off."
When asked about Kimi, Seb and @danielricciardo answer in true Kimi style 🤔🤐😆#DutchGP 🇳🇱 #F1 pic.twitter.com/lUz4Kl5uf8

— Formula 1 (@F1) September 2, 2021
Check out all the latest Sebastian Vettel/Aston Martin merchandise via the official Formula 1 store
At the age of 34, Vettel will be the third oldest driver on the grid next season, after Fernando Alonso and Lewis Hamilton, with Kimi Raikkonen announcing that he'll retire at the end of this year.
The Finn's decision to call it a day hasn't made the Aston Martin man think about when he'll do the same though.
"I'm happy for him, but he's also at a later point in his career than me," he said.
Aston Martin have gone on record to deny rumours Lawrence Stroll approached Fernando Alonso to replace Sebastian Vettel at the team next season.