Sebastian Vettel on Mick Schumacher axing: Haas management 'difficult to understand'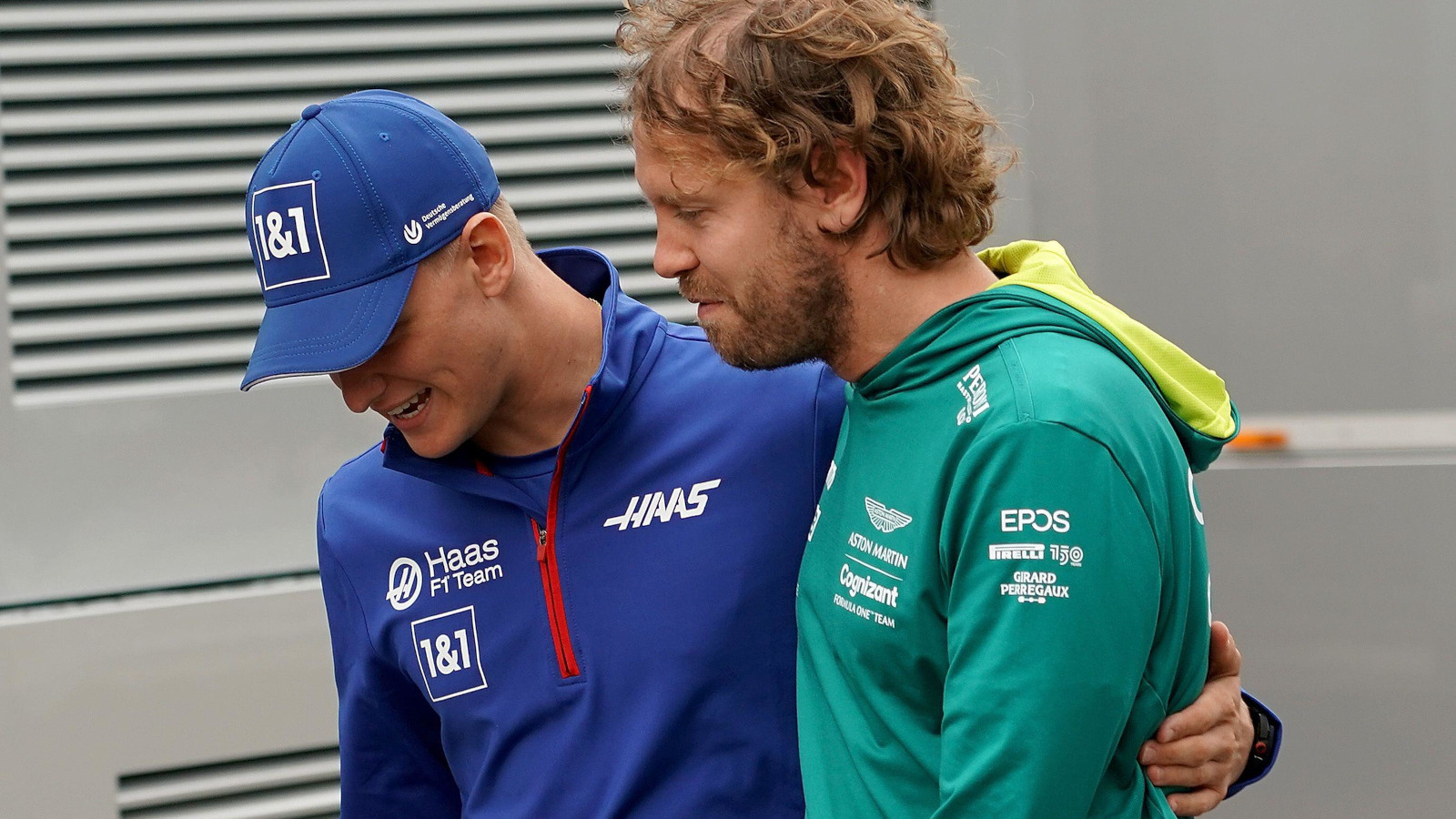 Sebastian Vettel cannot understand the thinking from Haas after the team decided to drop Mick Schumacher from their 2023 line-up.
Schumacher's Haas future had been hanging in the balance for much of the 2022 campaign, his second season in Formula 1, but as the months went on, the signs were increasingly ominous for the German racer.
And ahead of the season-ending Abu Dhabi GP, it was indeed announced by Haas that Schumacher would not continue with the team next season, his seat to be taken by Nico Hulkenberg who returns to a full-time seat for the first time since 2019.
Vettel, who has served as a friend and mentor to Schumacher in Formula 1, believes that the 23-year-old deserves his place in the series and is somewhat confused that Haas do not think the same.
Ralf Schumacher, a six-time racer winner and uncle of Mick, recently went in hard with his criticism of Haas team boss Guenther Steiner, claiming he had a "personal" vendetta against his nephew.
Vettel, as per the German edition of Motorsport.com, said: "Of course it's bitter for him and I'm sorry for him. I think the team management at Haas is sometimes … I don't want to say anything, but sometimes maybe difficult to understand. I think Mick absolutely deserves a place in Formula 1.
"This season has certainly not been easy for him. He might have made a mistake here and there, but I don't think the team was innocent either, at least from the outside.
"There are some drivers who give the impression that they don't care, the driver who doesn't care doesn't exist and has never existed, and I think in terms of that, Haas could have done a better job for sure.
"But well, now it is, and I think Mick could learn a lot and will also learn from the situation and then hopefully come back very soon."
And Vettel, who added that the "environment is always extremely important" for a driver, said that Schumacher can soon focus on the "next steps" in his career.
What that entails is not yet clear, though Mercedes have left the door ajar for Schumacher to potentially become their reserve driver, while Audi are also keen on Schumacher as they prepare to join Formula 1 from 2026.
"I think he is focusing very soon on the new task, the next steps that are coming, and I think and hope that he will get a chance because he has the potential," Vettel concluded.
Read next: Mick Schumacher given dressing down after performing Abu Dhabi donuts