Vettel provisionally reinstated to P2 pending appeal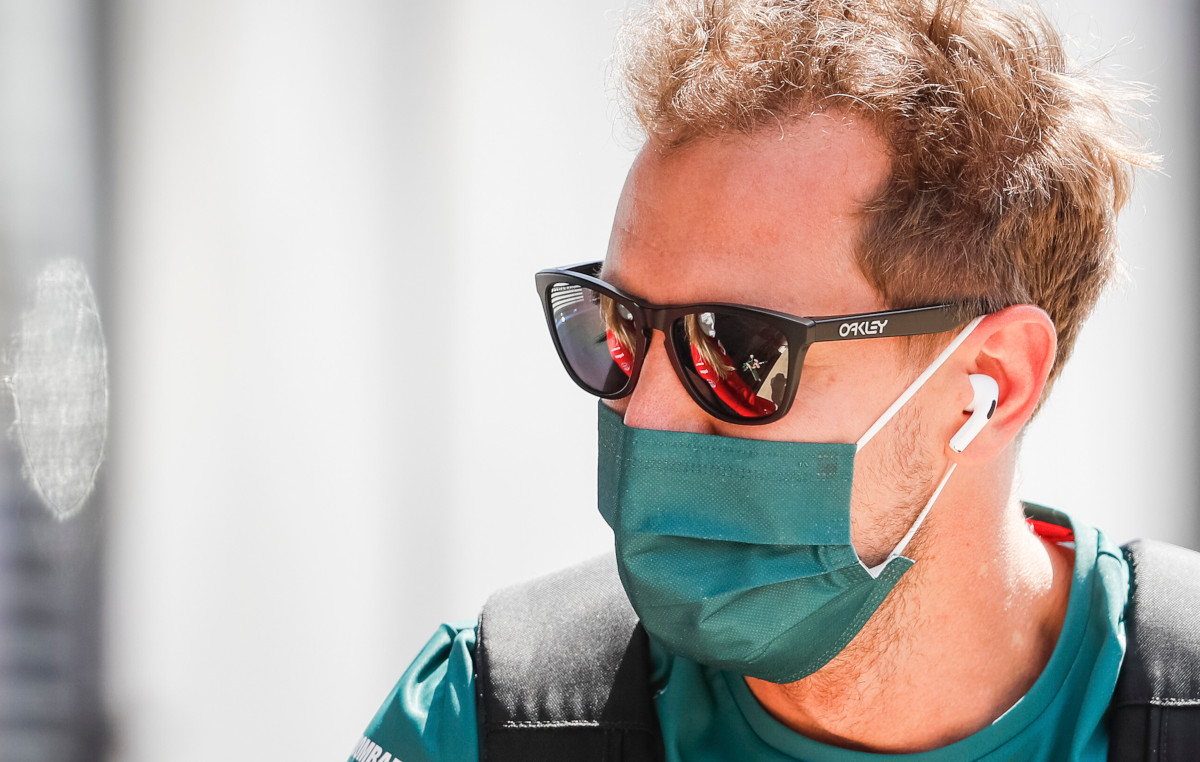 Sebastian Vettel was stripped of his P2 in Hungary for a fuel violation, but has been reinstated for now following an Aston Martin appeal.

It was a chaotic Sunday at the Hungaroring, with Valtteri Bottas triggering a crash towards the front which wiped out himself, Lando Norris and Sergio Perez, while also causing significant damage to Max Verstappen's Red Bull.
Behind this batch of drivers there was further chaos as Vettel's Aston Martin team-mate Lance Stroll eliminated Charles Leclerc at the first corner, earning himself a five-place grid penalty for the Belgian Grand Prix.
The carnage though proved highly beneficial for Vettel, who spent most of the Hungarian Grand Prix harrying race leader Esteban Ocon.
Ultimately the Frenchman held firm, leaving Vettel to settle for what he thought was his second P2 finish of the season.
However, the stewards had other plans.
BREAKING: Sebastian Vettel disqualified from #HungaryGP 😭 #F1 pic.twitter.com/cNzx7bluBZ

— Planet F1 (@Planet_F1) August 1, 2021
Check out all the latest Sebastian Vettel/Aston Martin merchandise via the official Formula 1 store
The regulations state that a driver must have one litre of fuel remaining in the tank at the end of a race for testing, and since there was not a litre left in Vettel's AMR21, that P2 vanished into thin air.
"After the race it was not possible to take a one litre sample of fuel from car 5," read the stewards' report.
"The team was given several opportunities to attempt to remove the required amount of fuel from the tank, however it was only possible to pump 0.3 litres out.
"During the hearing in presence of the FIA Technical Delegate and the FIA Technical Director, the team principal of Aston Martin stated that there must be 1.44 litres left in the tank, but they are not able to get it out.
"The figure is calculated using the FFM or injector model.
"Given this situation, car No.5 is not in compliance with the the requirements of Art. 6.6 FIA Technical Regulations.
"According to Art. 6.2.2 competitors must ensure that a 1.0 litre sample of fuel may be taken from the car at any time. The procedure was followed however the 1.0 litre sample of fuel was unable to be taken.
"The stewards determine to apply the standard penalty for technical infringements. Therefore they took into account, that it shall be no defence to claim that no performance advantage was obtained."