Sebastian Vettel says he doesn't "regret" his decision to join Ferrari despite his time with the Scuderia not having a happy ending.
Vettel joined Ferrari back in 2015, swapping from Red Bull to the Maranello team in the hoping of adding to his four World titles.
He didn't succeed.
The German recorded two runner-up results in the championship, losing out to Lewis Hamilton in 2017 and again in 2018 in an era of Mercedes dominance.
Vettel's partnership with Ferrari will conclude at the end of this year after the Scuderia decided not to continue with the driver.
His final season with Ferrari isn't shaping up to have the happy ending both wanted.
While this season's SF1000 is lagging in the midfield battle, Vettel is struggling to find confidence in the car leaving him second best of the two Ferrari drivers.
He, however, says he doesn't regret his decision to sign with the Scuderia.
"I don't regret the years that I've spent with Ferrari," Vettel told AFP.
"They are a big part of my life. In the very beginning, Ferrari has a special place, the way I grew up looking at Michael [Schumacher] and him racing at Ferrari.
"For sure, I wanted to do better than I did, but I've certainly tried everything.
"We had good times, also bad times, but it's probably part of it and now probably for both sides, it's time to move on."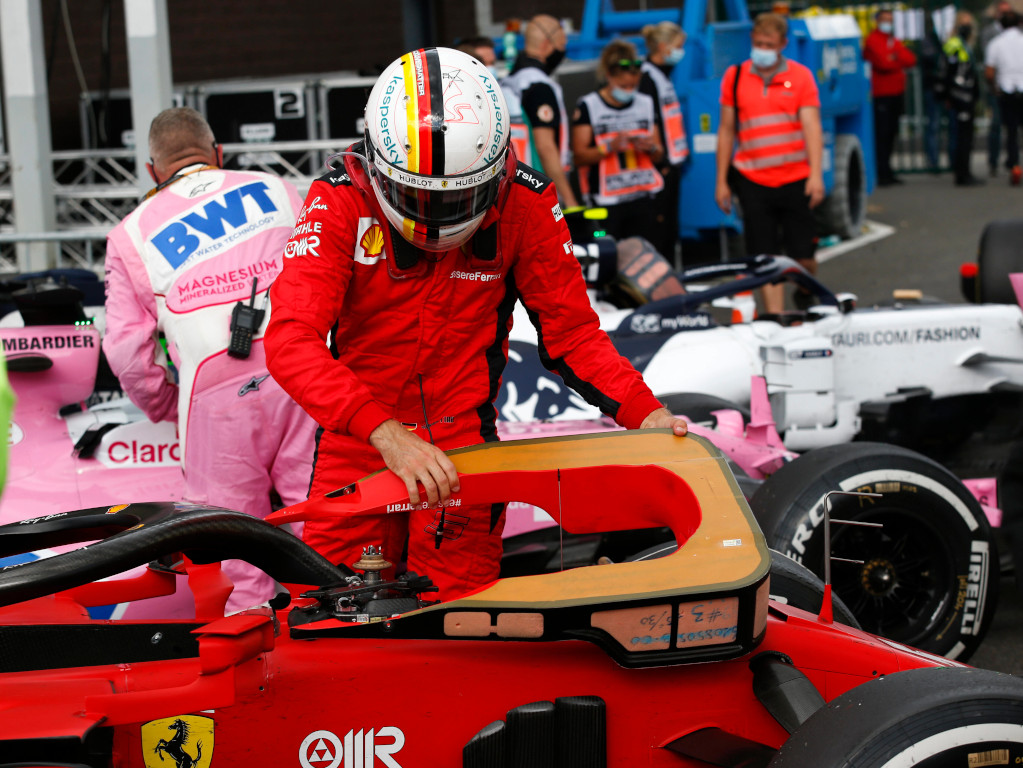 Get your hands on the official Ferrari 2020 collection via the Formula 1 store
But while the German and Ferrari failed to achieve their number one goal, a World title, the 33-year-old says there is a lot of positives he will take away when he leaves at the end of this season.
He added: "Naturally, I joined Ferrari not just to join Ferrari and not just win races, but win championships and win it in the right way.
"Obviously, in that regard, you can say we have failed.
"We didn't win the championship. I think we had good moments and highlight moments that I wouldn't want to miss.
"I've got to know people that really helped me. I've got to make friends, potentially for life. So I wouldn't want to miss that."
Vettel's next move is to Racing Point, which will be rebranded Aston Martin in 2021.
The German is looking forward to the new challenge.
"The team has huge potential," he said.
"I think there's some really good people on board, clever people, and I'm looking forward to helping – and to show that those qualities are there and demonstrate that as well with the results.
"It's always great if you have great results straightaway, but everything is sort of a bit of the first time so I'm looking forward to help make that growth possible and enjoy the work that there is ahead of me."
Follow us on Twitter @Planet_F1 and like our Facebook page.