'Not everyone was convinced' on Sebastian Vettel ahead of Toro Rosso move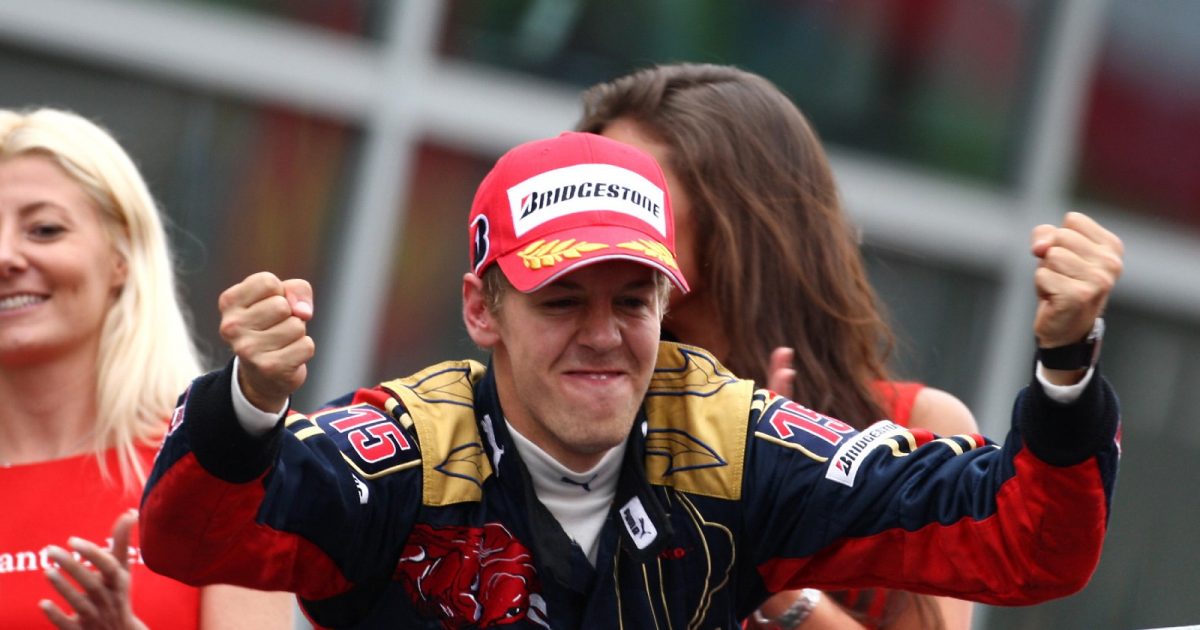 AlphaTauri boss Franz Tost said he pushed hard to bring Sebastian Vettel to Toro Rosso, while there were some doubters.
Vettel started out in Formula 1 as a test driver for BMW Sauber, though the opportunity arose at the 2007 United States Grand Prix for him to make his debut, taking the place of Robert Kubica who did not take part in the race weekend after a crash at the Canadian GP.
It was an impressive debut for Vettel who finished P8, scoring a point, making him at that time the youngest Formula 1 driver to do so.
BMW Sauber would later release Vettel from his contract to allow him to join Red Bull's junior team Toro Rosso for the final seven rounds of the 2007 season.
At Toro Rosso Vettel's stock only rose further, the German racer even winning his and the team's first grands prix as he took the chequered flag at Monza in 2008.
But, it was not a smooth process to get Vettel into the Toro Rosso line-up, with doubters and BMW Sauber politics getting in the way.
"Sebastian came to Toro Rosso because we needed a replacement for Sébastien Bourdais," Tost told F1-Insider.com. "But there were many discussions about him beforehand. Not everyone was convinced by him.
"I really wanted him, he was a super talent for me and at the beginning I had a similar impression of him as I had of Michael Schumacher. Thank God Dietrich Mateschitz [Red Bull co-owner] decided in his favour.
"You have to know that Sebastian, who had previously been a test driver for BMW, got involved in the political games there. BMW and Mario Theissen, [ex-BMW Sauber principal and BMW Motorsport Director], wanted to keep him, others, Sauber people, did not. That rubbed off on our discussions."
Read more: AlphaTauri are struggling to get the best out of their 2022 challenger, the AT03.
The decision of course would pay off handsomely for Toro Rosso, Tost revealing that Vettel's "great strength" is his ability to "discover a certain technique" and turn that into his advantage.
"Despite some losses of front spoilers, which a young driver must be allowed to do, he was fast on speed and he drove stronger and stronger races – with the highlight being when he won in Monza in 2008, having already taken pole the day before," Tost continued.
"That's when you finally saw what great potential Sebastian has. One of his great strengths: as soon as he discovered a certain technique on the car, he meticulously turned it to his advantage."