Vettel downplays Leclerc battle for third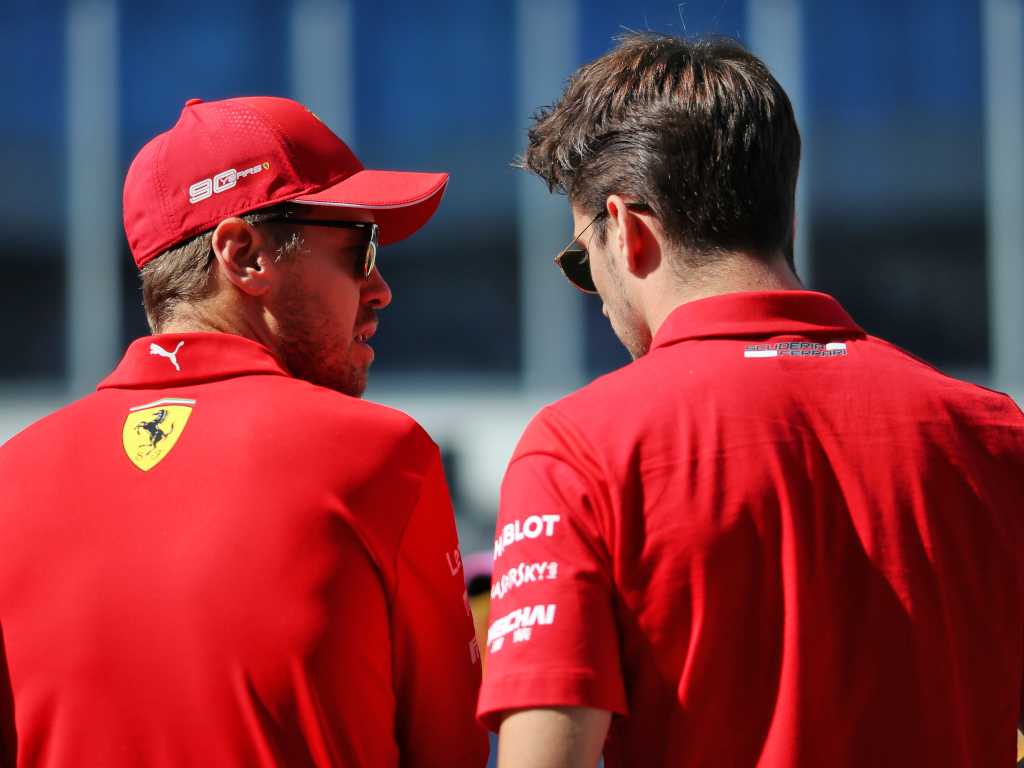 He admits finishing ahead of your team-mate is "the name of the game", but Sebastian Vettel believes it is important for Ferrari to use the final few races "as a team" to gather information for the 2020 season.
Vettel finds himself only nine points behind team-mate Charles Leclerc in the Drivers' standings with only four races to go this campaign.
Although he says it's "normal" to want to be faster than your immediate rival, he wants Ferrari "to get the right momentum" for next year.
"It's normal that you try to beat your team-mate. It's been the same in all the years I've been running in a team with two cars, in F3 I even had three team-mates," he is quoted as saying by Insider Racing.
"I think that's normal, that's the name of the game, that's competition, that's how we grew up racing each other. We want to be faster than all the other guys, that's normal I would say."
He added: "I think there's only one championship you can win, so certainly we try to use these races as a team to get the right momentum and get in the right place for next year because the cars will be largely the same.
"Anything we can learn this year still will help us for next year."
Follow us on Twitter @Planet_F1 and like our Facebook page.