Vettel: Drivers are 'best judges' of what is fair racing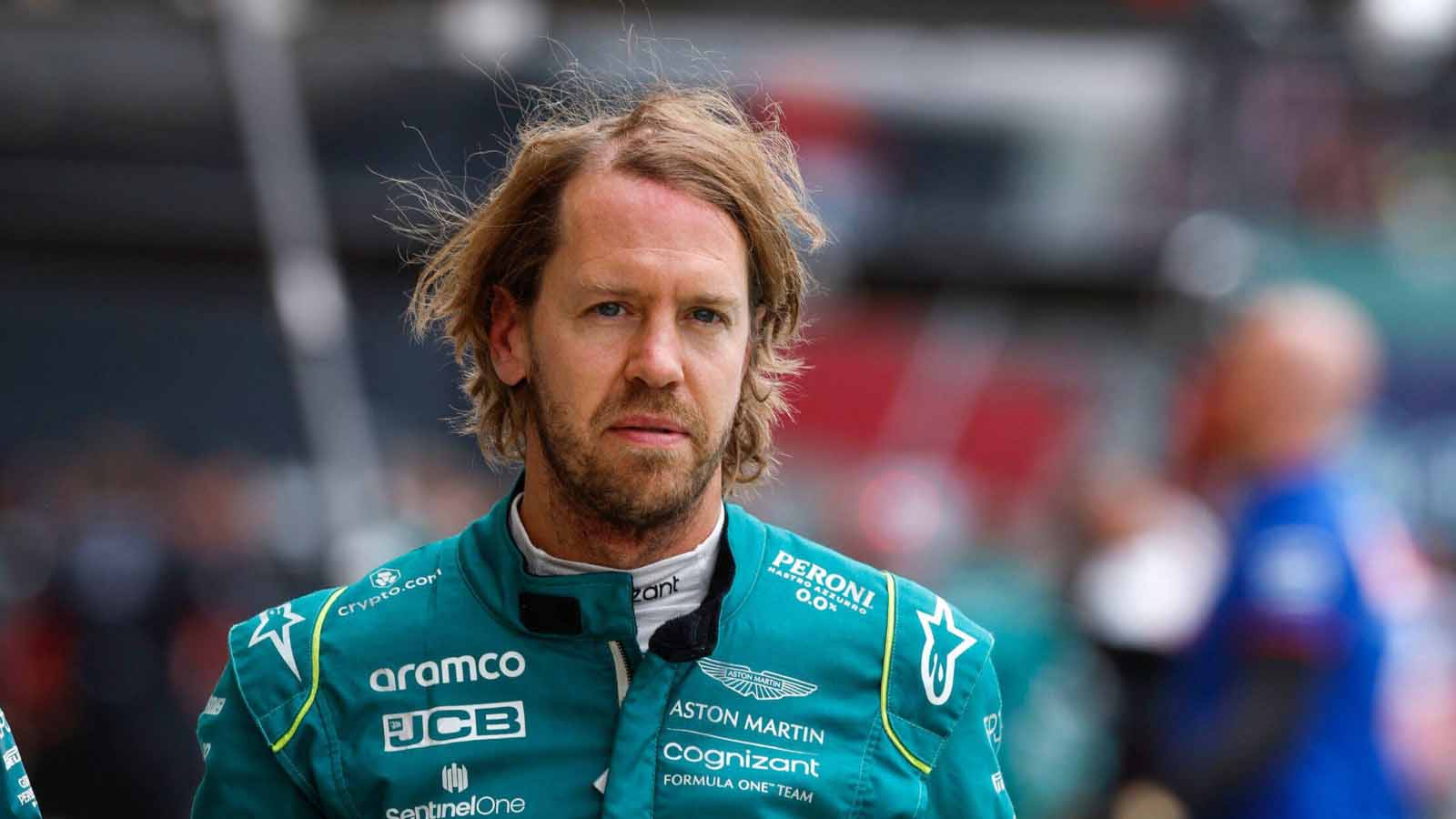 Sebastian Vettel believes F1 drivers, not the FIA, "should be the best judges" of what is permitted in battle and what is "too much".
Although at the start of this season Formula 1's new race directors Niels Wittich and Eduardo Freitas laid out the rules of engagement, Fernando Alonso felt they had not adhered to their own rules at Silverstone.
The Alpine driver voiced his confusion as to why Charles Leclerc and Sergio Perez, both off the track during their three-way fight with Lewis Hamilton, were not penalised.
He said: "At the beginning of the year, leaving the track was not allowed. It was very clear, black and white. And now, leaving the track and keeping flat out on the run-off area and keep fighting on the following corner is allowed.
"So that's a completely different direction with what we have seen so far. So it will be very, very interesting to clear this up."
It has the drivers divided as to what should be allowed and what should not.
While Leclerc does not "think there was anything outside the limit", Hamilton said it was a brilliant fight but "Checo went off track and gained an advantage".
A three-way battle for the podium positions 🥊

Lewis, Checo and Charles really left it all out on the track! 👊#BritishGP #F1 pic.twitter.com/t6NbI8x6xq

— Formula 1 (@F1) July 4, 2022
Hamilton added: "I think as drivers, we are generally asking for things to be black and white. So you can do this, you can't do that – not that it's dependent on lots of different things."
Vettel, though, feels the drivers should ultimately take responsibility themselves, for they know what is right and what is wrong.
"I looked at the other incidences and I don't know," he said at the Red Bull Ring. "I don't think they were interfering much in the race, which I think is right.
"We should be the best judges and if we push somebody off, and we know it's too much, we should be prepared to get a penalty.
"Maybe sometimes they (FIA) don't see, and it shouldn't happen, but it happens. But as long as it's fair, even though it's hard and with elbows out and stuff, it's okay."
Vettel had a battle of his own at the British Grand Prix, up against Max Verstappen in which the Red Bull driver's elbows were very much out.
"Going into turn four, I knew he was there," said the German. "I wasn't sure if he was trying and then I saw he was there, so I left the room.
"Then I wasn't sure if he was actually going for it or not so I went around the outside, then he was and I had no more space.
"I wasn't too worried about it at the time, or upset, because I knew it would happen anyway.
"Whereas if I had only made a mistake and that was the only small chance for him to pass, I would probably have stressed more about the fact he pushed me wide a bit.
"But that's racing."