Sebastian Vettel says drivers should be more respectful after Alonso's 'idiot' rant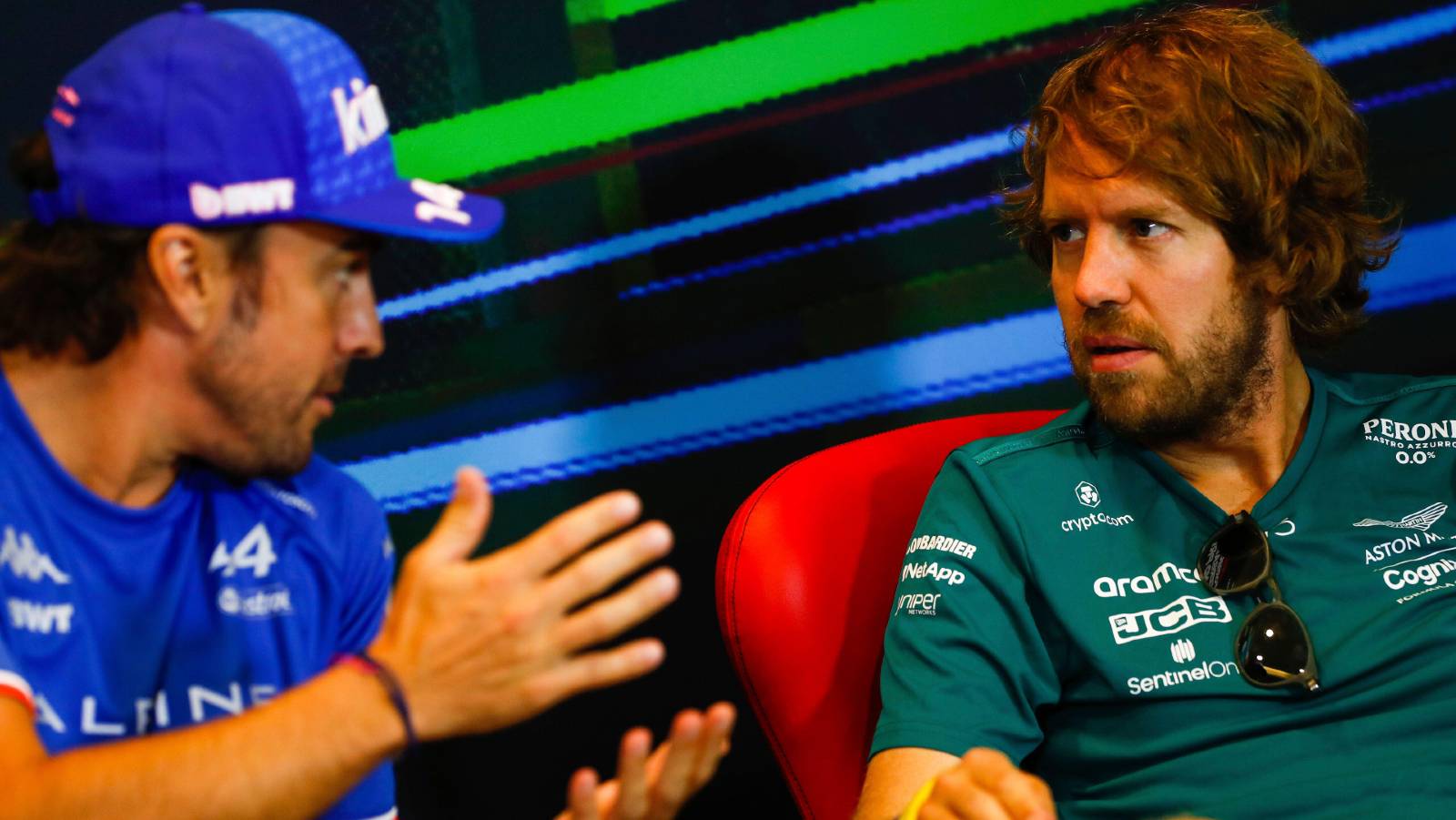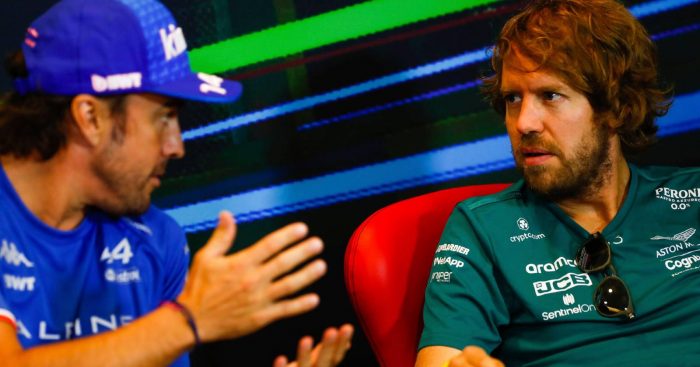 Fernando Alonso should have shown more respect towards Lewis Hamilton after their Spa crash – after all, he too "sometimes does mistakes".
Alonso was fuming with Hamilton when the Briton crashed into him on the opening lap of the Belgian Grand Prix as he tried to take third place from the Alpine.
Hamilton got it wrong as he turned in as they went through Les Combes, the W13 sent airborne with a heavily landing in which the impact with the ground was recorded at 45G.
Alonso let rip, venting over the team radio: "What an idiot closing the door from the outside. I mean, we had a mega start but this guy only knows how to drive and start in first."
Hamilton, who admitted he was entirely to blame for the crash, shrugged it off, saying it was good to know what Alonso really thought of him.
The two have since buried the hatchet, Alonso apologising to Hamilton and even going to the Mercedes motorhome to collect a cap the Briton had signed to him.
"I have absolutely no problems with him," the double former World Champion told the media at the Spa-Francorchamps circuit. "I have huge respect for him."
Alonso, though, feels FOM should stop broadcasting radio messages as it creates a big deal out of a heat-of-the-moment comment.
"I know this is part of the show," he added. "All the things that are broadcast on the radio normally are a little bit spicy because the sport wants that spice in the race.
"They never [broadcast] 'go to diff position five' because it's not interesting, and it's what we talk every lap. I understand that.
"Unfortunately, the measure you will have to take to avoid broadcasting things you are not thinking [through] in the heat of the moment is to stay quiet all the time."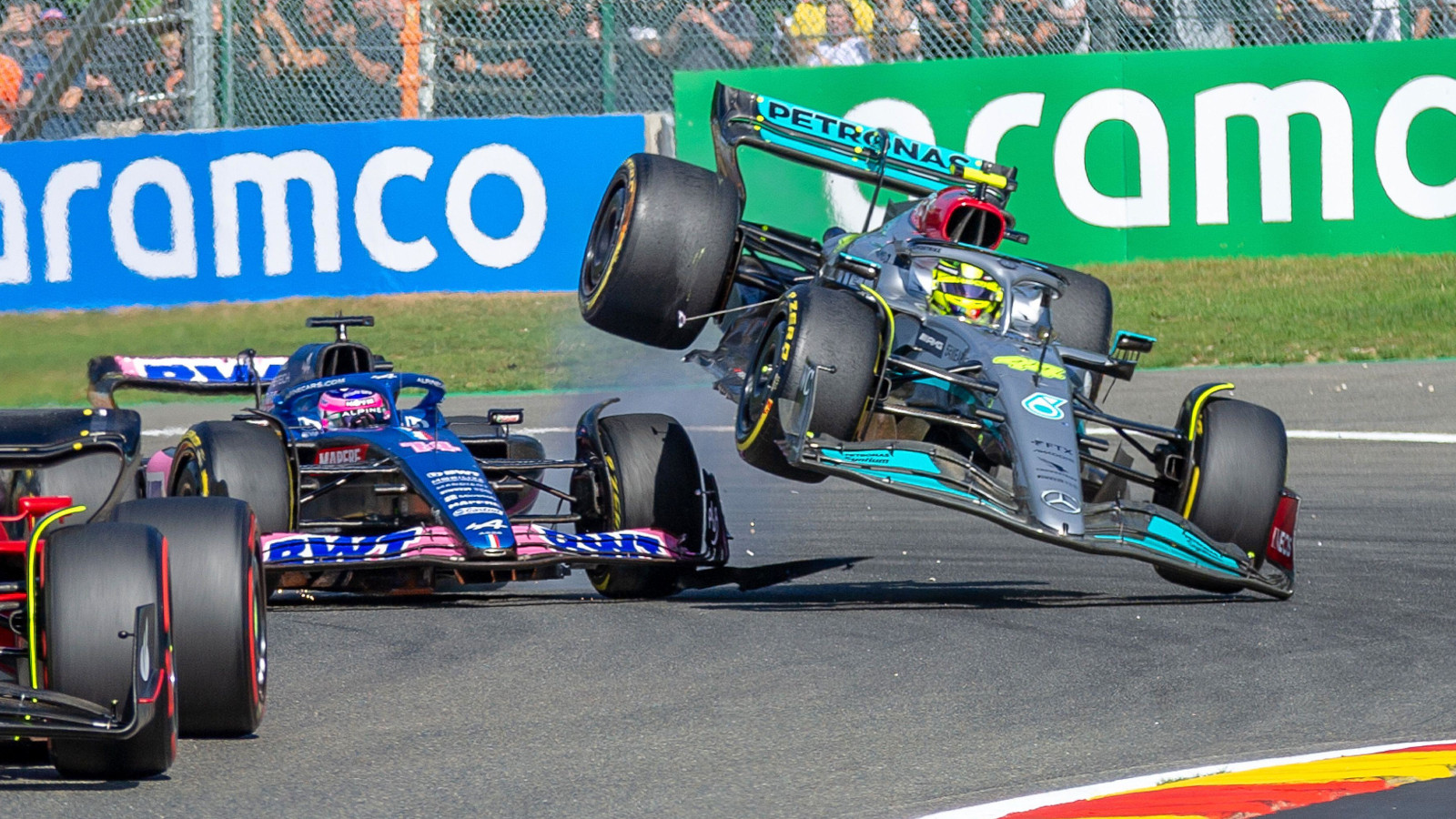 Sebastian Vettel was asked for his thoughts about radio messages and also the way drivers rant at one another, resorting to name-calling in the moment.
"Twofold," he explained to the media, quoted by Crash.net.
"One, it's an emotional reaction. If you are in that situation, you are worried first because you might have damage to the car and that might be the end of your race.
"But I think we are aware of the fact radio calls are public and I think it was a very disrespectful comment.
"Lewis is one of the fairest drivers on the grid. I don't think he had any intentions to be unfair and did a mistake. We all do mistakes – even Fernando sometimes does mistakes."
Hamilton retired from the Belgian Grand Prix as a result of the crash while Alonso was able to continue, finishing P5.