'Too much risk' caused latest Seb spin
Sebastian Vettel has admitted he "took too much risk" when spinning his Ferrari on the way to P11 in the Eifel Grand Prix.
The four-time former World Champion was making his last appearance for Ferrari in front of his home fans at the Nurburgring – and was trying to give the supporters something to cheer by overtaking Antonio Giovinazzi at the end of the pits straight.
But instead, as he realised a pass would not be possible, the German suffered the embarrassment of sending his car into a spin at turn one – albeit not a serious one, though it dented his chances of scoring points.
It was far from the first time Vettel has pirouetted this season – such incidents have even been labelled as a 'Seb spin' by Daniel Ricciardo.
"Obviously I was trying to make progress and taking a lot of risk," said Vettel, who had won the previous Formula 1 race at the Nurburgring in 2013 for Red Bull.
"Looking back, obviously I took too much risk and I think I lost the car when I was crossing in the wake. I was very surprised. Certainly that was not the intention and destroyed my chance to do better. I was lucky to carry on but the tyres were flat-spotted."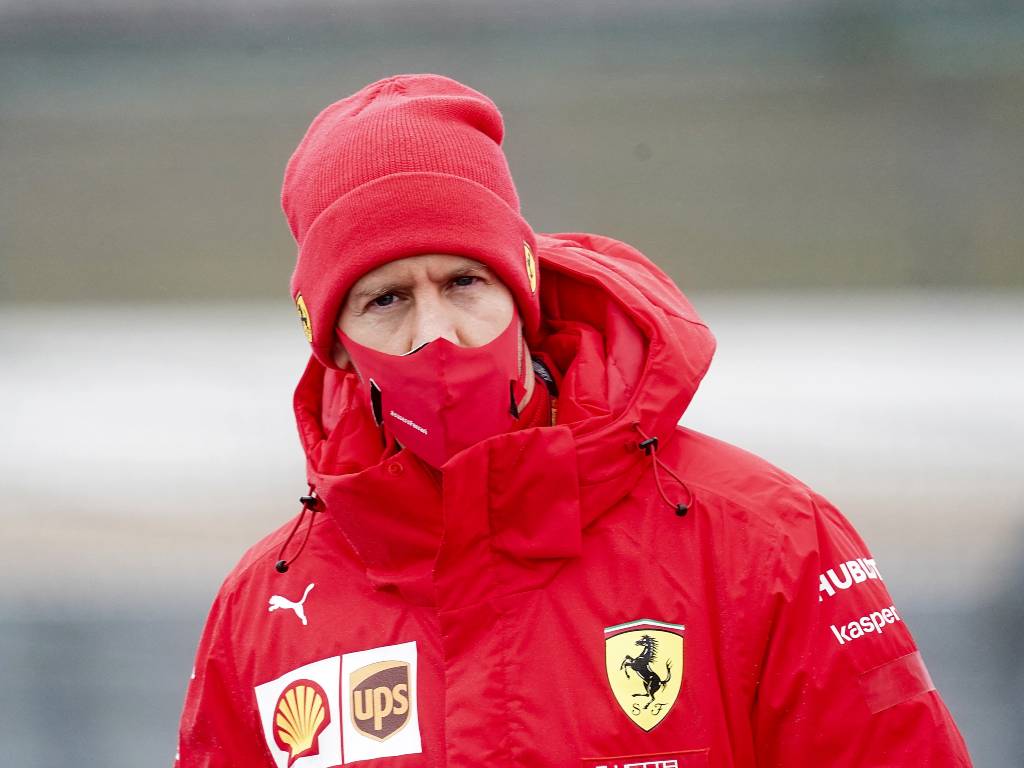 Get your hands on the official Ferrari 2020 collection via the Formula 1 store
The spin forced Vettel to pit and go onto the hard tyres, after which he spent most of the race in amongst traffic, unable to make progress and crossing the line 11th as his team-mate Charles Leclerc finished a solid seventh.
"It wasn't the easiest of races," added Vettel, who next year will drive for Aston Martin, the rebranded Racing Point team.
"I was stuck in traffic, by my own fault, and therefore it was difficult to make a lot of progress. I think we probably had a lot more pace than where I finished, but it wasn't a good race for me.
"With the Safety Car at the end we thought there was a chance for points. We fought with [Kevin] Magnussen and I also tried to pass Giovinazzi. In the end, we just weren't able to pick up the last point. It was a very difficult day."
The result left Vettel still 13th in the drivers' World Championship standings and his total of 17 points is fewer than half of the man immediately above him, Esteban Ocon.
Follow us on Twitter @Planet_F1, like our Facebook page and join us on Instagram!