Sebastian Vettel reveals emotional toll of highs and lows of Ferrari stint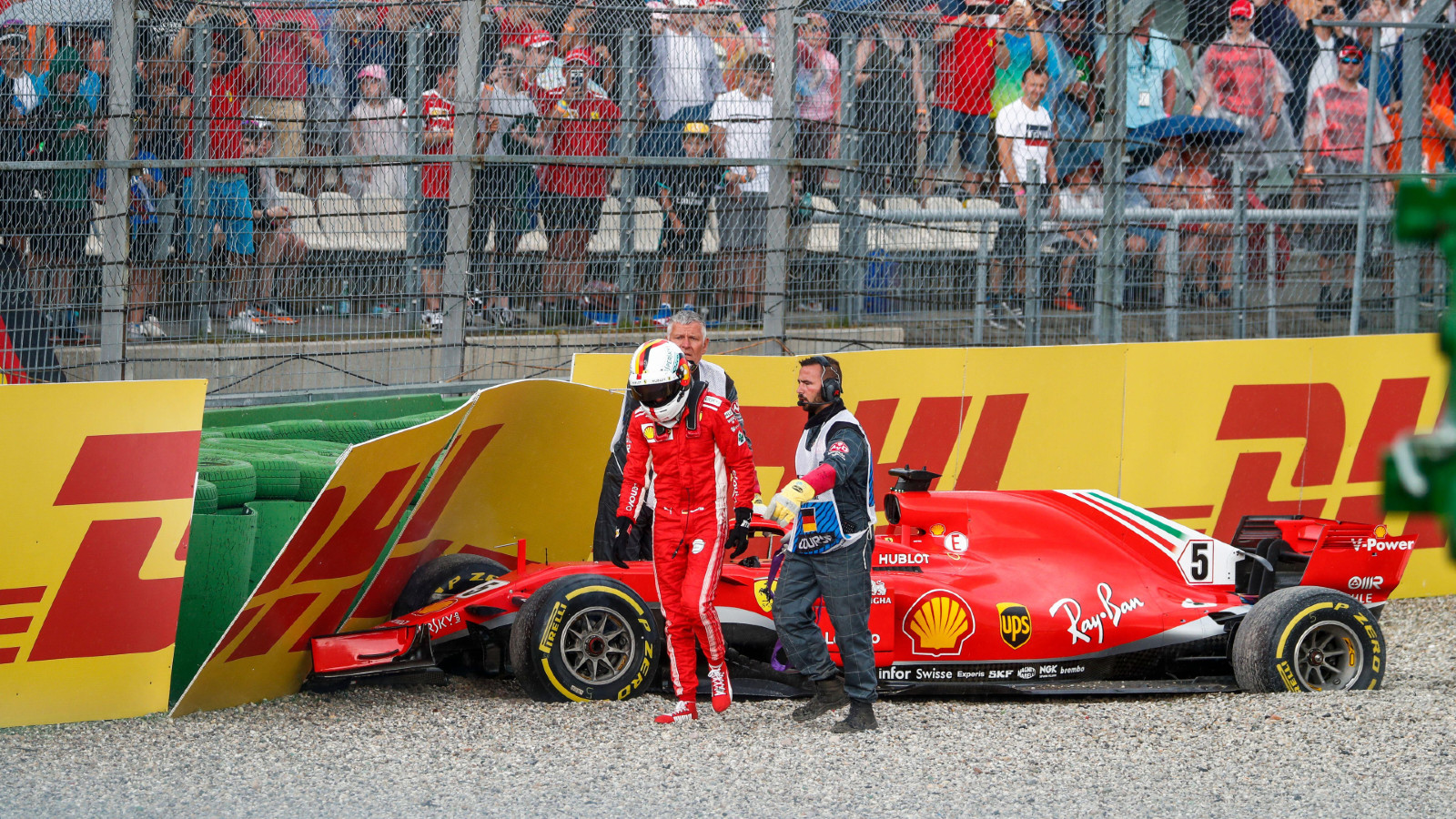 Sebastian Vettel has revealed how it took him some time to emotionally recover after his five-year stint with Ferrari.
Vettel left Formula 1 behind at the end of 2022, with the four-time World Champion choosing to walk away from the sport after two years with Aston Martin.
Vettel's career at the top end of the sport came to an end after 2020, when Ferrari opted to release him with Carlos Sainz brought in as his replacement.
While the German driver's time with Ferrari kicked off in memorable fashion with victory in only his second race in red, Vettel was never able to bring home the title after being beaten by Lewis Hamilton in tense championship fights in 2017 and 2018.
Ferrari seemed to lose faith in Vettel after 2018, bringing in Charles Leclerc alongside Vettel for 2019 before dropping the four-time Champion the following season.
With Vettel's five-year stint at Ferrari largely viewed as falling short of its ultimate potential, the now-retired racer has revealed there's very little about his Ferrari stint he would change.
Appearing on the Beyond the Grid podcast, Vettel was asked about what he'd change about his time racing with the Scuderia.
"I wouldn't really change anything," he said, before admitting the most painful moment had been his slide into the gravel and retirement while leading the 2018 German Grand Prix – a pivotal mistake that changed the complexion of the title battle and, even worse, happened in front of Vettel's home crowd.
"I think that moment in the gravel in Hockenheim was probably not a high point," he explained.
"I was braking early, but I should have braked even earlier. But then I still have to do the rest of the race, so you never know what happens. But other than that…"
PlanetF1.com recommends
Sebastian Vettel not ruling out returning to university for new career
Toto Wolff puts rare Ferrari F40 up for sale
Revealed: The top 10 highest F1 points-scorers of all-time using unique formula
Sebastian Vettel: It took a while to recover from Ferrari
Looking at the entire five-year spell, Vettel admitted that, speaking retrospectively, there was a lot more emotional toll on him than he had thought at the time.
"It was a toll as well," he said.
"I mean, I think I never felt that sort of extra pressure being a Ferrari driver. If anything, I felt the extra pressure that I had, an expectation to myself that I want to succeed in this place, and I want to make this thing work."
Despite the pressure, and his ultimate failure to achieve what he intended, Vettel said he had come to terms with how his tenure at Maranello had played out.
"There are plenty of reasons why I didn't, why it might not have worked but, in the end, I think I'm still very happy and at peace with what we achieved. But sure, looking back, it probably did take a while to sort of recover," he said.
"I had a lot of fun. I think I have a very strong emotional connection to Italy, the people of Italy, and to Ferrari as a brand.
"It was a privilege to race for Ferrari and we had great moments together. So lots of memories that I will keep forever and lots of friends that I made. In terms of the numbers and statistics, I failed, because my target was to win the world championship and I didn't.
"Ultimately Lewis and Mercedes as a package were too strong for us and we didn't beat them. But, the more time passes, the more I'm at peace with it if that makes sense.
"Living through the moment, I know that we did great things and that we did things also that weren't great. In the end, there was somebody else out there that was just better at that time and deserved to win. So we came second a couple of times.
"But [I have] no regrets and lots of things that I learned, and I wouldn't go back and change anything."