Vettel: My environmental initiatives have to be 'credible'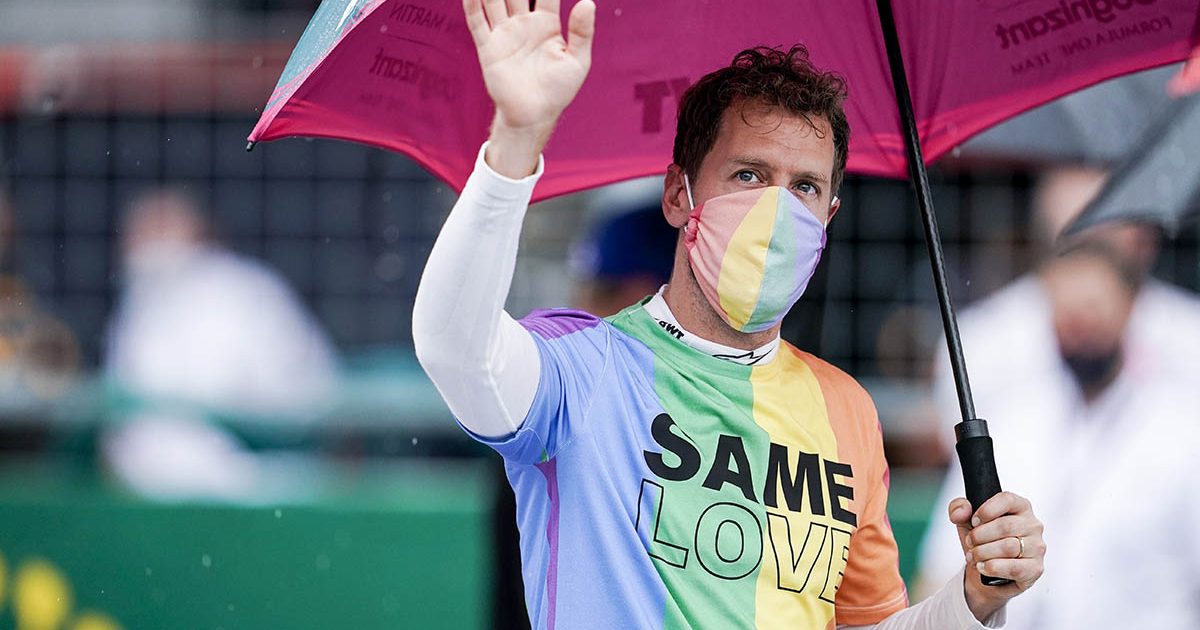 Sebastian Vettel has said his work around helping the environment isn't just for show, and is pleased to see others wanting to get involved.
The four-time World Champion has been seen running several different initiatives this season, such as opening a 'bee hotel' in Austria to help preserve the population of the insects there, alongside having completed an internship in bio-farming, to learn how to cultivate organic produce.
Videos emerged from fans on social media when the German was spotted in the stands at Silverstone having organised a litter-pick among fans, and has spoken openly about how Formula 1 and the world at large can help in the fight against climate change.
Sebastian Vettel stayed late after the British Grand Prix to help clear litter in the Silverstone stands ♻️❤️#SkyF1 #BritishGP 🇬🇧pic.twitter.com/2QkQmKk8pY

— Sky Sports F1 (@SkySportsF1) July 19, 2021
Check out all the latest Sebastian Vettel/Aston Martin merchandise via the official Formula 1 store
"I'm not doing these things to just have people look at it," Vettel told reporters in Russia, quoted by Autosport.
"The first thing that I always want to ensure is that actually whatever I do, it makes sense. And it actually helps the place where we are and whatever we are doing.
"So I should speak about the initiatives for the bees. We've created some space or place for them to live and come back to. So that's always the prime interest.
"It's great if people are taking interest, and it therefore inspires others to maybe do similar, to think about it or question their activities and their behaviour, to just see how they could possibly contribute.
"But I think the first priority is always to make it credible for me, that it does make sense. It's great to say what we should do and talk about it, but I think you need to do it as well yourself.
"Otherwise, I think it's not authentic."
Vettel's activism has stretched beyond the environment as well, having been seen wearing a 'Same Love' t-shirt in Hungary to show solidarity with LGBTQ+ people, after a controversial law was passed in the country earlier in July whereby any adverts, films or sex education shown to under-18s could not show any content pertaining to homosexuality or gender reassignment.
Ferrari team principal Mattia Binotto has noticed the difference in his former driver of late, and feels that age has brought an added consciousness to the Aston Martin man.
"I think by the last couple of seasons, he was becoming more sensitive to those topics," Binotto said.
"He was discussing them, so certainly, we were aware of it. It's great to see that by getting older, normally you are getting older and more sensitive [of those topics].
"He's putting certainly a lot of effort and focus on it. So it's not a surprise, but great to see."